Description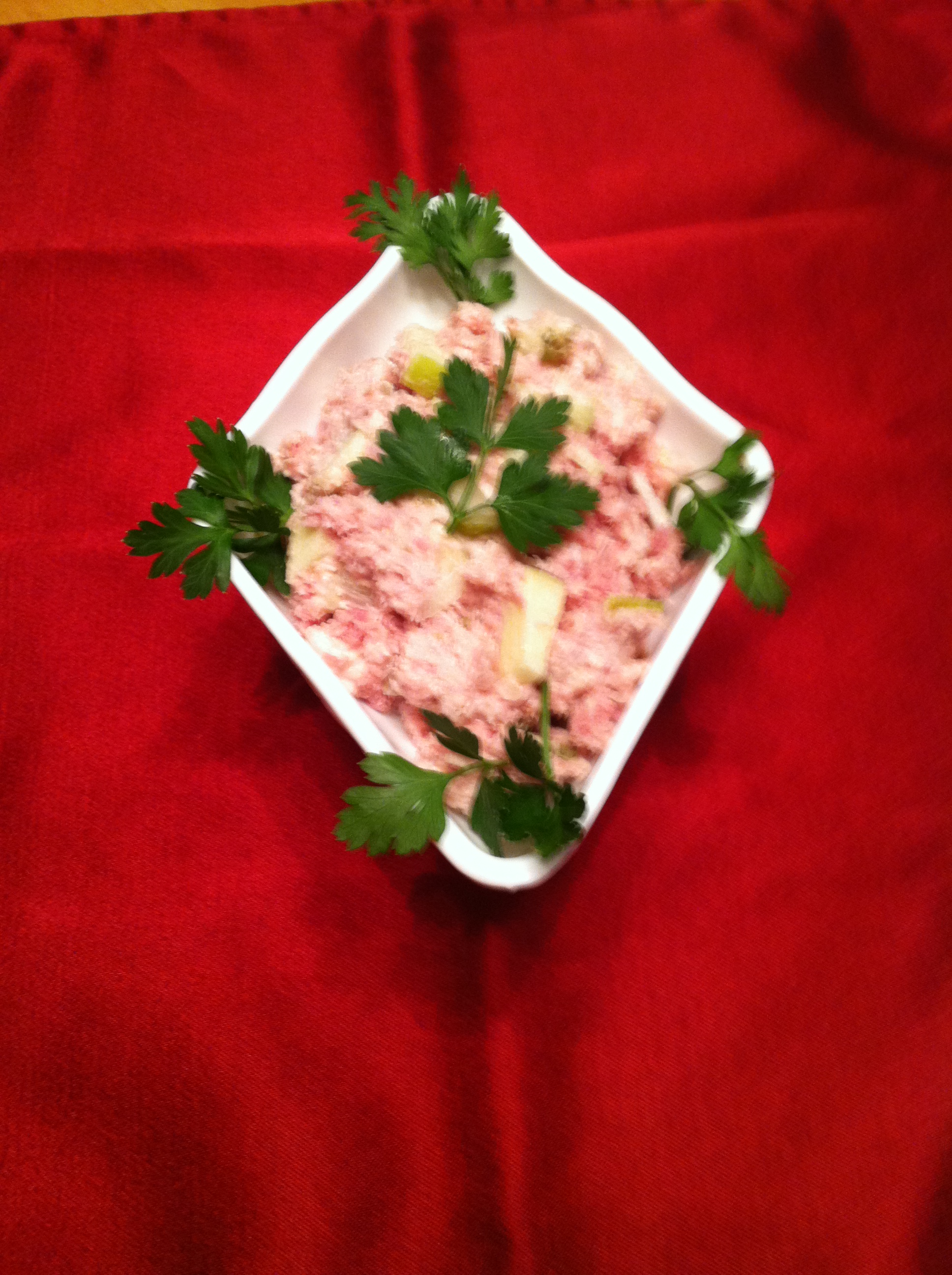 This is a piquant and flavorful salad suitable for canapes and finger-sandwiches.
If you want to have it in larger servings, say on a sandwich for lunch, then you might consider cutting back on the capers, pickles, and dry mustard, or esle have it with a full-flavored bread like a pumpernickel or a Russian black bread. 
This is a good combination with the Potato-Caraway Bread.