Description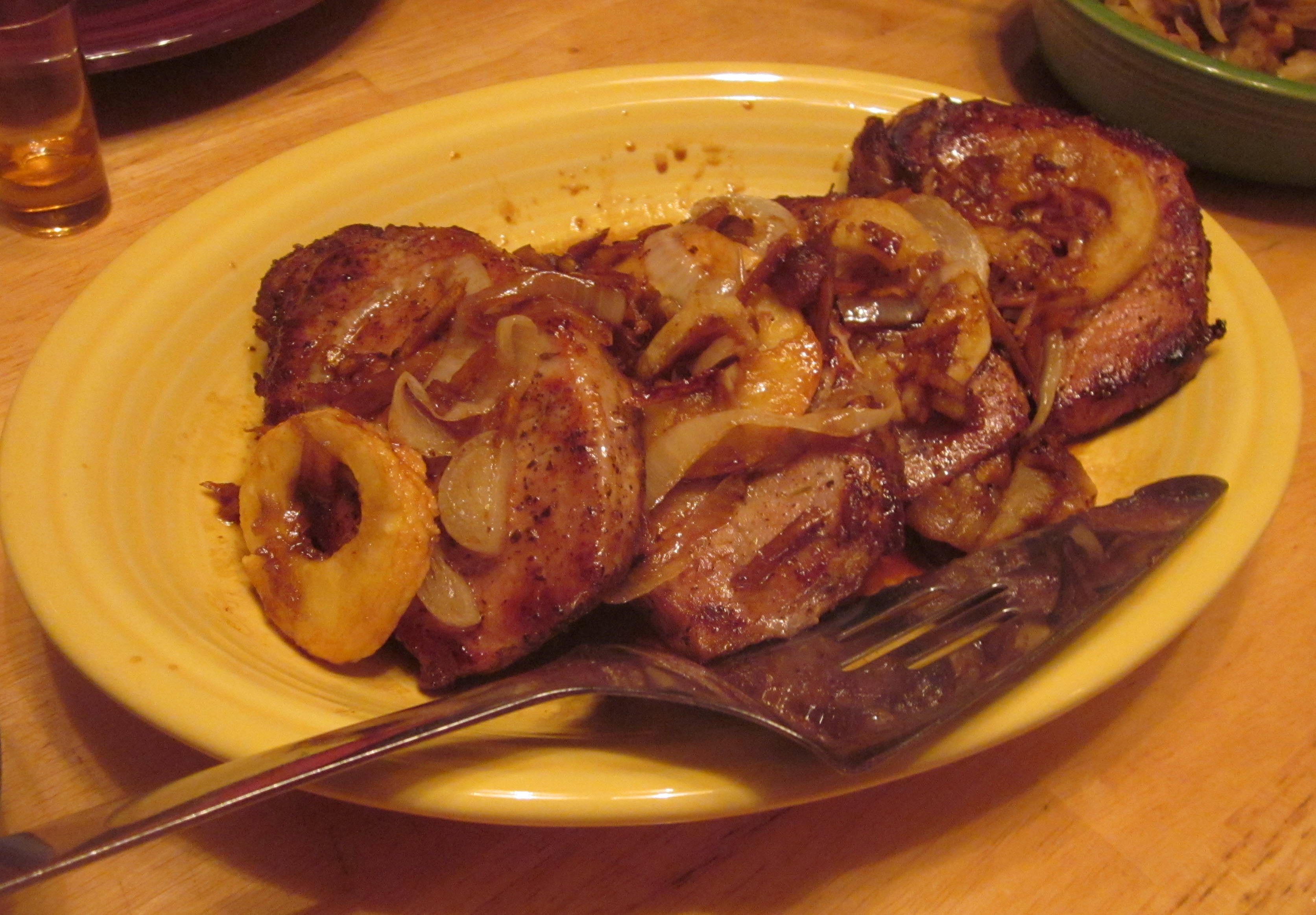 This delicious Russian winter dish was the main course at my birthday dinner for 2013.
Ingredients
1
Apples (peeled, cored, sliced)
1
Onion (sliced into rings)
3⁄4 c
Beer (not too dark)
Instructions
Preheat the oven to 350.
Rub the ginger into the pork chops, then season them lightly with salt and pepper.
Saute the chops in some of the butter until done on both sides. Remove from the skillet and set aside.
Pour the beer into the skillet and stir it around. Add the pinch of sugar, lemon zest, and cloves, and more salt and pepper if you like.
Return the pork chops to the pan and cover. Braise in the oven for 20 minutes.
In a new skillet, melt the remaining butter and saute the onion rings until golden, about 15 minutes.
Put the onions on top of the chops, then add the apple slices. Baste with cooking liquid and return to the oven for another 20 minutes.
Preheat the broiler.
When the apples and pork are cooked, uncover the skillet and sprinkle the brown sugar on the apples. Broil for a few minutes to glaze.
Serve straight from the broiler.