Description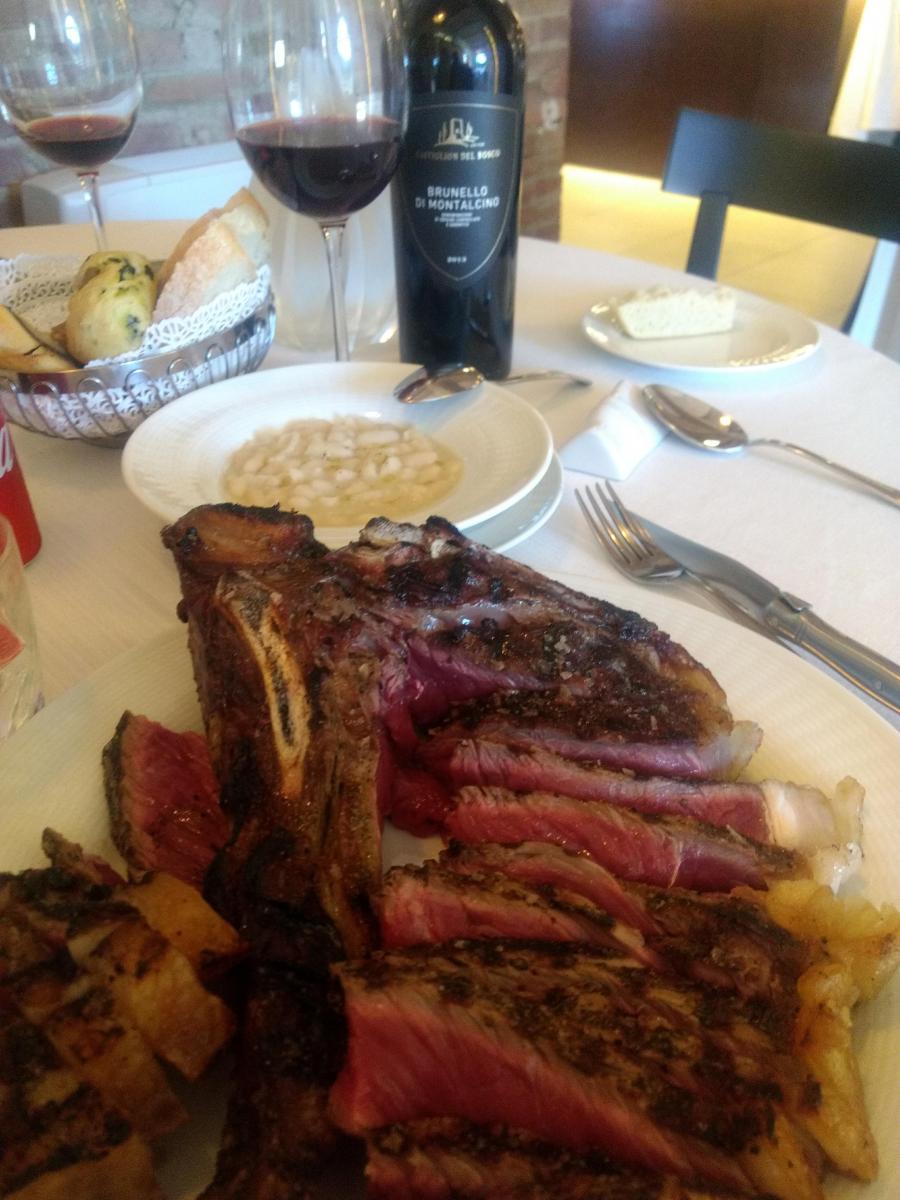 Bistecca alla Fiorentina is maybe the original foodie's steak, with much lore about the great care needed in getting and cooking the perfect steak. 
There are also many misconceptions about this wonderful and expensive pinnacle of carnivory. While in Tuscany, I engaged in grueling research to get to the real facts of the matter. ;-) 
Bistecca alla Fiorentina, or Florentine Beefsteak, is a T-bone steak prepared with the finest beef and minimal other ingredients. It's all about the technique and the quality of the beef. 
That's where the first problem arises. Bistecca alla Fiorentina is prepared from the beef of the white Tuscan Chianina cattle. This is not your basic Black Angus or fancy New Zealand ribeye - the Chianina is very lean, but the cut used for the steak is tender as long as you don't overcook it. It's dry-aged 15-30 days. Of course, being so lean, you have a very small window to get it right, and its expensive so you can't afford a lot of practice.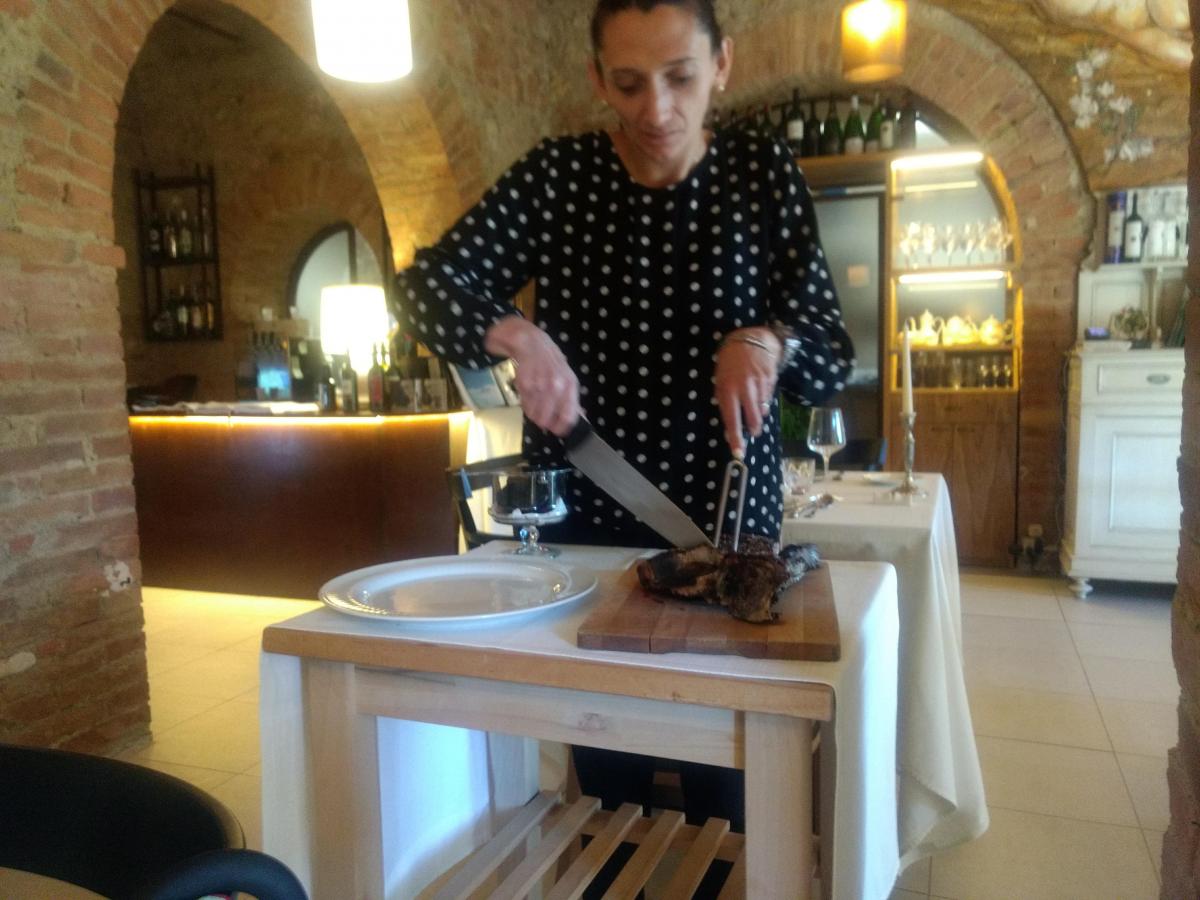 The steak is unseasoned, except for a dusting of salt. It's cooked over very hot charcoal, very briefly, and served rare or on the light side of medium rare. 
It's a huge piece of beef, typically sold by the hectogram (100 grams, about 4.5 ounces), but you cannot order a 1 hectogram sample; the cook carves off a steak and sends it out for approval. The one I got was 1.3 kilos and, at 5 euros/hg, cost 65 euros. (It's OK to share one steak with a couple of friends, but I had the good sense to dine with two vegetarians!)
Then it's carved tableside, and served, both the sliced meat and the remaining bone that you can hack at at your leisure. A traditional side dish is white beans with olive oil.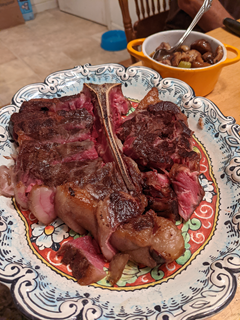 I had mine at Tar Tufo in Siena, one of the few places that guaranteed Chianina beef properly aged and cooked. That's important because I saw the "Bistecca alla Fiorentina" served at a number of places, most of which refused to answer the question of sourcing, or else admitted that they used Irish or French beef as less vulnerable to overcooking and more similar to what tourists expect of a steak. 
There's no reason that you can't make any American cut with the same care. It's all about the quality of the beef, and the precision technique is a factor of the leanness of the beef made worthwhile because of its great flavor. This maybe the way to go if you can get your hands on great grass-fed beef at your local farmers' market!