Description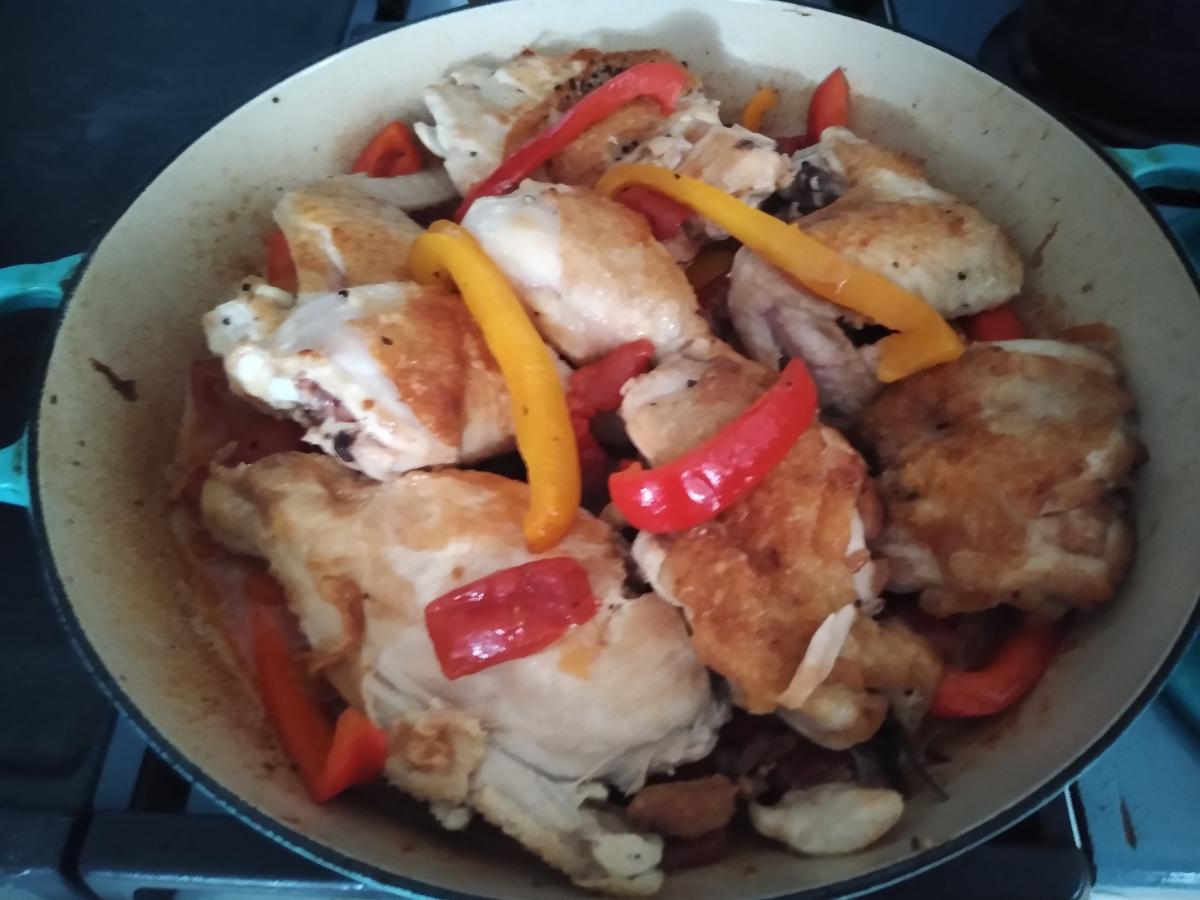 Chicken alla Romana is a classic Roman dish of chicken with bell peppers. There are many recipes, but maybe the best known is that of Sora Lella.
Sora Lella was a fictional character portrayed on TV and in movies for decades by Elena Fabrizi. Elena was also a renowned foodie and restaurateur in Rome. This was her cornerstone dish. 
Preparation time
45 minutes
Instructions
Set up two large skillets over moderate heat and put some oil in each.
Cook the chicken pieces in one skillet until nicely browned.
In the other skillet, brown the garlic, then cook the onion and peppers.
When the peppers soften, add the tomatoes and stir well.
Back in the chicken pan, add the wine and let it cook down.
When the tomato mixture has thickened and the chicken is cooked, add the chicken to the peppers.
Add salt and a generous amount of black pepper, and the rosemary sprig. Cover and simmer for 5-10 minutes.
Serve hot.
Source
https://www.dailyfood.it/ricette/pollo-romana-sora-lella-ricetta/