Description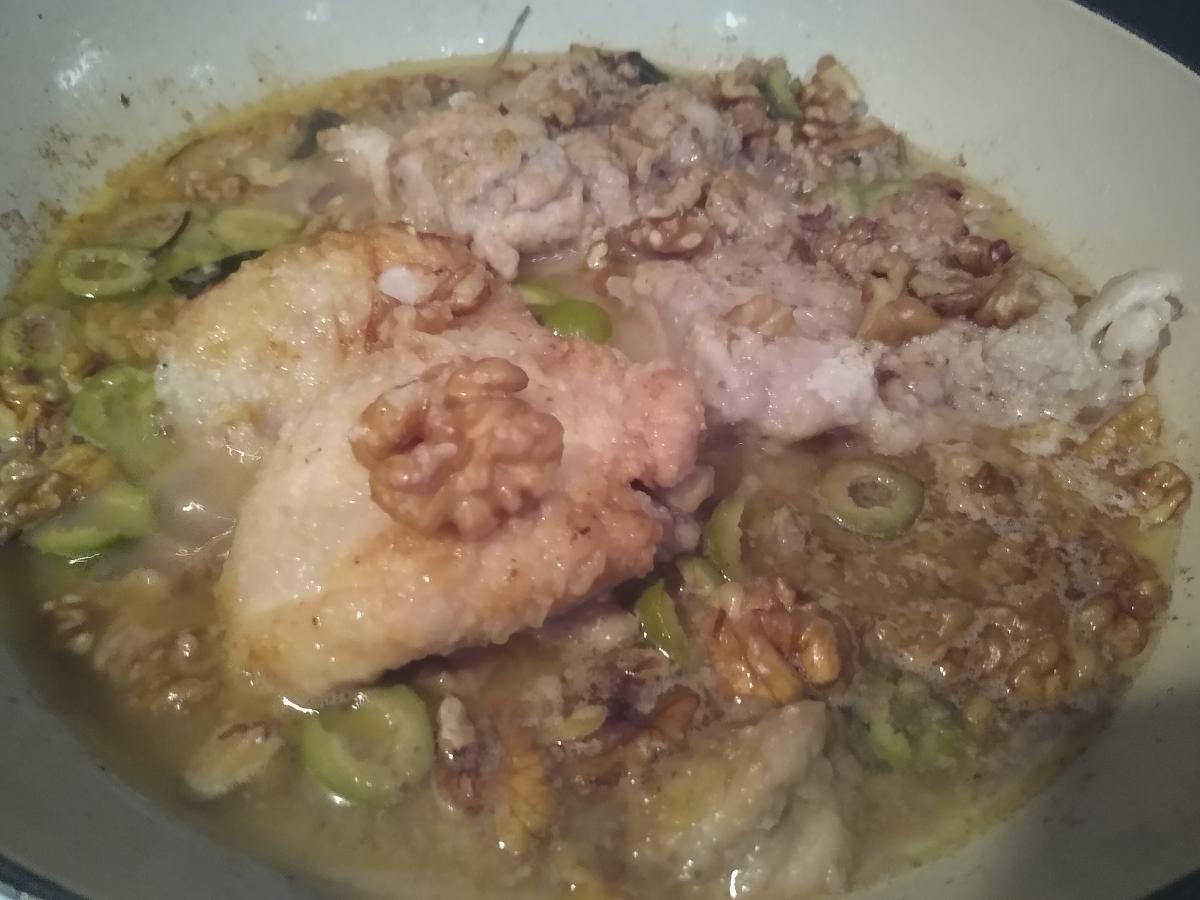 I thought this sounded interesting, and I kept an open mind about how good it would be. After all, I am trying lots of new Italian recipes these days, and it's as much an exploration as it is just making another dinner every night. But this one I really liked, and I will definitely make it again! 
Preparation time
45 minutes
Instructions
In a large skillet, heat the butter over moderate heat until the foam subsides.
Cook the chicken thighs in the hot butter until they are seared on all sides.
Add the sage leaves and the rosemary sprig to the hot fat and cook a few minutes.
Add the wine and let it boil away, then add the stock.
Bring to a simmer and cook for about 20 minutes, until the chicken is about done.
Discard the rosemary sprig and the sage leaves, and remove the chicken to a serving platter.
Add the olives and walnuts to the pan juices and reduce the liquid over high heat until it's just enough to dress the chicken, then stir in the cream, return to the boil and then remove from the heat.
It the meat got cold, stir it into the sauce to warm it through again. Otherwise just dress the chicken with the sauce and serve hot.
Source
La Cucina Italiana: Italian Cooking