Description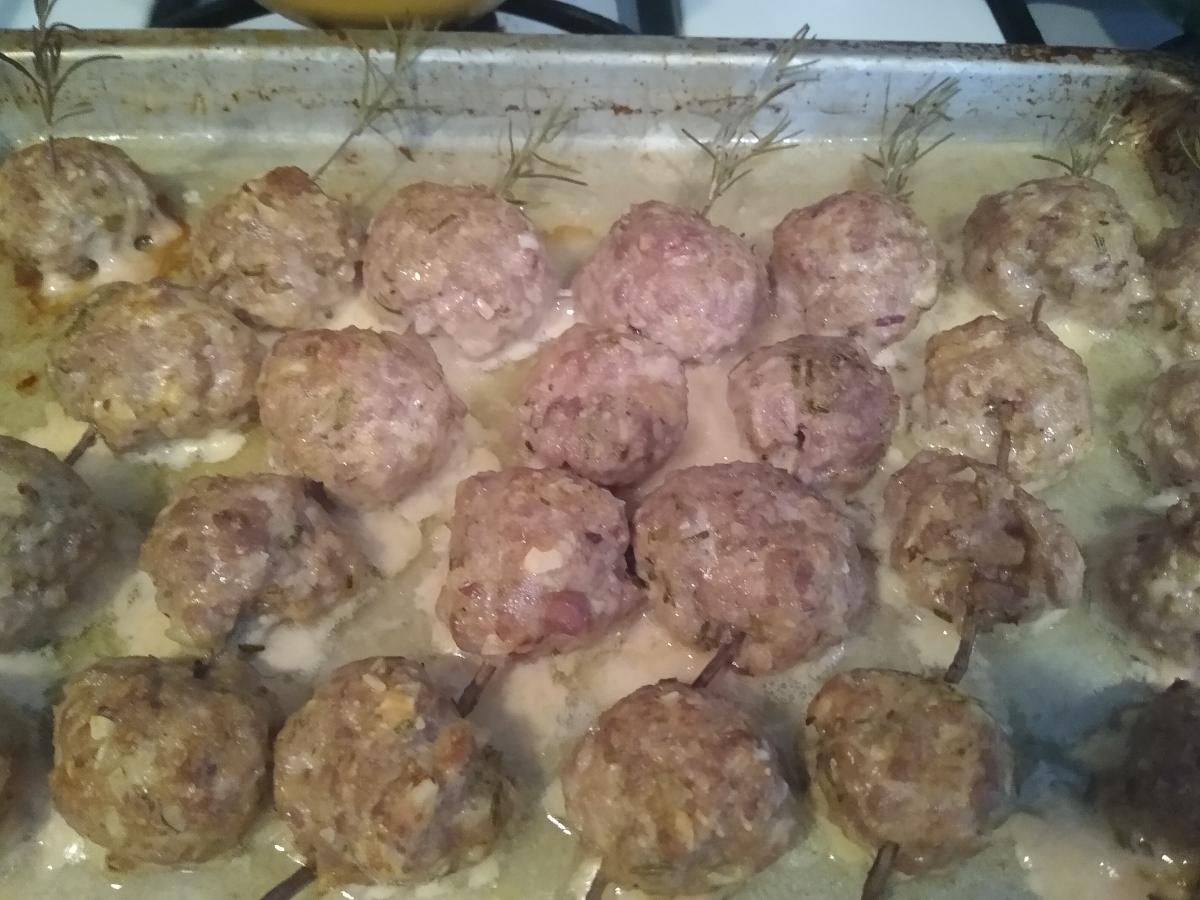 I had some ground pork looking for a way to be useful and this recipe looked intriguing - I love it!
The pork is mixed with ground almonds and fresh rosemary and sage, then formed into meatballs that are cooked on skewers of the rosemary branches that provided the rosemary needles in the pork!
There's a lot of ingredients here, but nothing weird. The trickiest part is getting multiple soft, uncooked meatballs intact onto the rosemary skewers! 
Preparation time
45 minutes
Instructions
Preheat oven to 400.
Take the branches of rosemary and peel them for about three quarters, putting the needles aside and leaving the upper tuft. This is a skewer for the meatballs.
In a food processor, grind the rosemary needles, the grated Parmesan cheese, the coarsely chopped almonds, sage leaves and marjoram, some of the pork, the egg, and salt and pepper to a paste.
In a large bowl, add the breadcrumbs and compact everything well. Wet your hands and form rounded meatballs more or less the size of a large walnut, continuing in this way until the mixture is used up. Once ready, insert four of them in each sprig of rosemary, as a skewer. This part is tricky, so be patient.
Oil a baking sheet and lay the skewers, one next to the other; sprinkle them with a pinch of breadcrumbs, then bake for about twenty minutes.
.
Sprinkle the meatballs with white wine then put the pan back in the oven and continue cooking for about another 15 minutes.
Serve hot, or let cool and then refrigerate for later use.
Source
https://www.ifood.it/ricette/2016/11/polpette-di-maiale-con-mandorle-ed-erbe-profumate.html