Description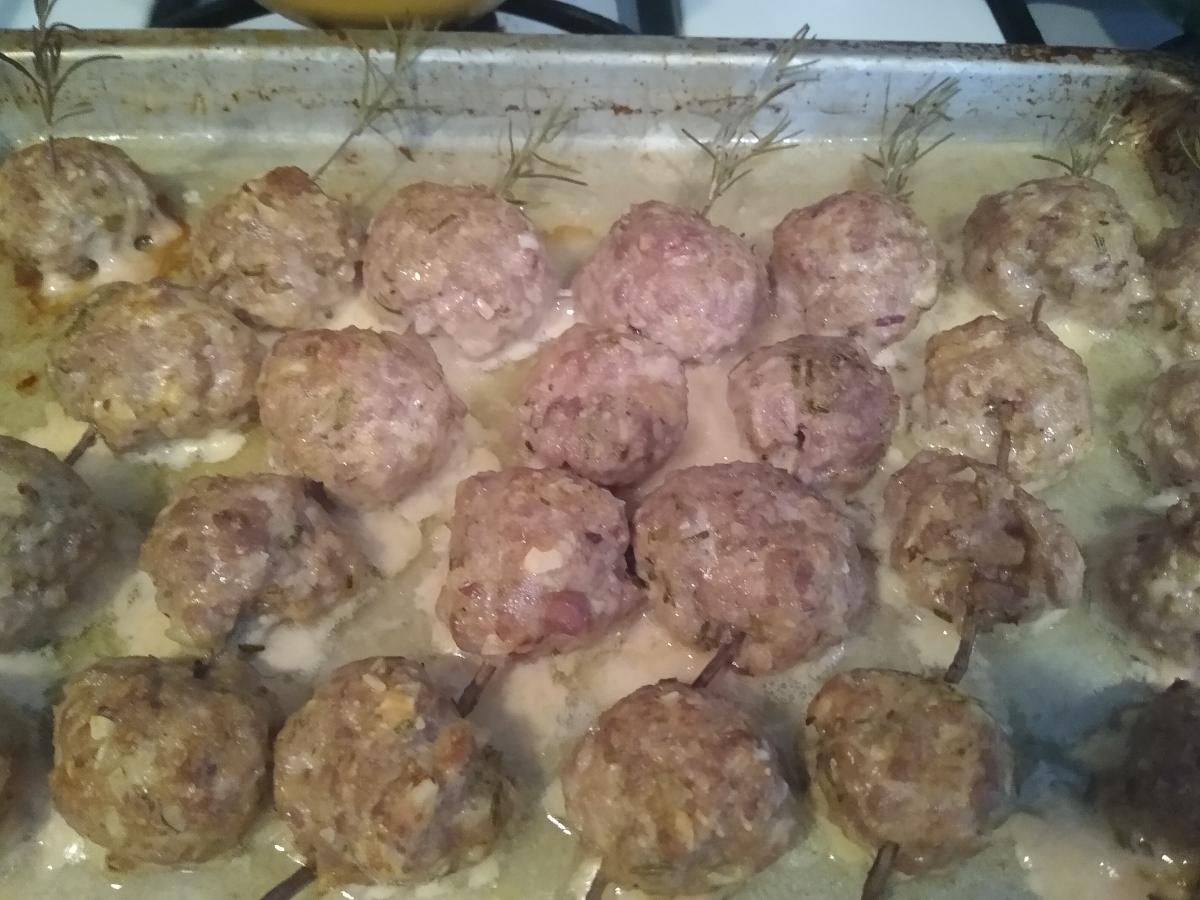 I had some ground pork looking for a way to be useful and this recipe looked intriguing - I love it!
The pork is mixed with ground almonds and fresh rosemary and sage, then formed into meatballs that are cooked on skewers of the rosemary branches that provided the rosemary needles in the pork!
There's a lot of ingredients here, but nothing weird. The trickiest part is getting multiple soft, uncooked meatballs intact onto the rosemary skewers!