Description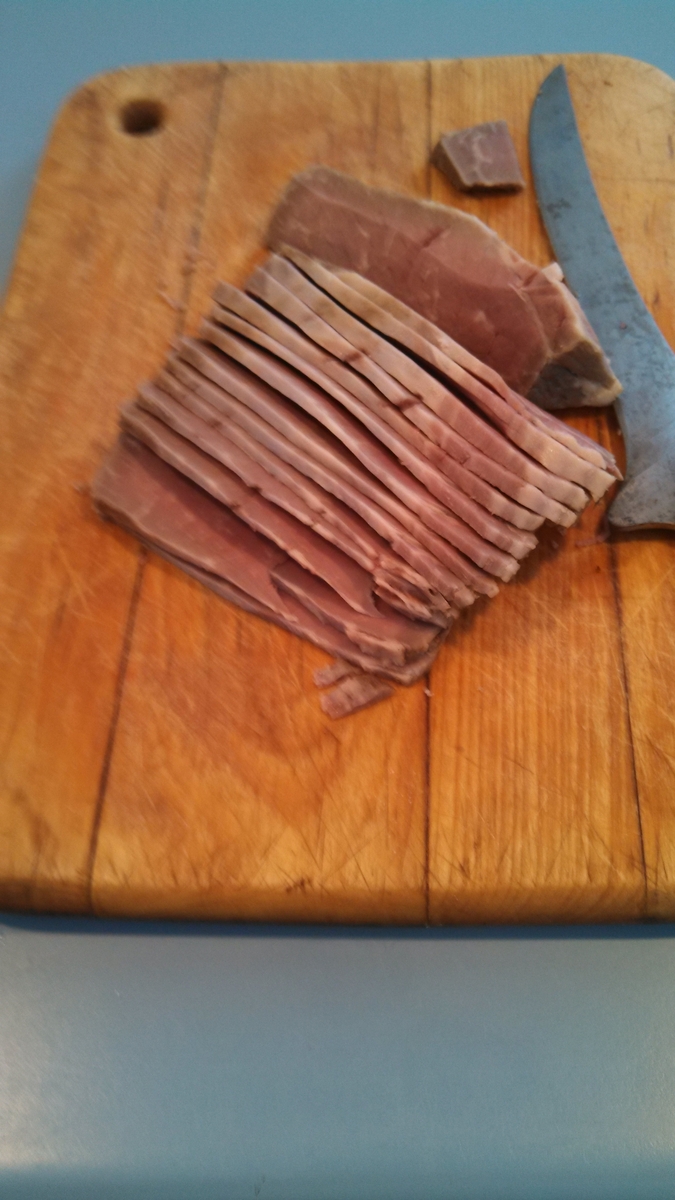 This is a main component of a New England-style St. Patrick's Day corned-beef-and-cabbage dinner, a New England Boiled Dinner, and the Plymouth Succotash, as well as Corned Beef Hash and some wonderful sandwiches.
This recipe is to cook and cool the beef to be used for hash or sandwiches.
You can start with corning the brisket yourself with the recipe in Salt Beef, where you will also find some interesting lore about this old favorite.