Description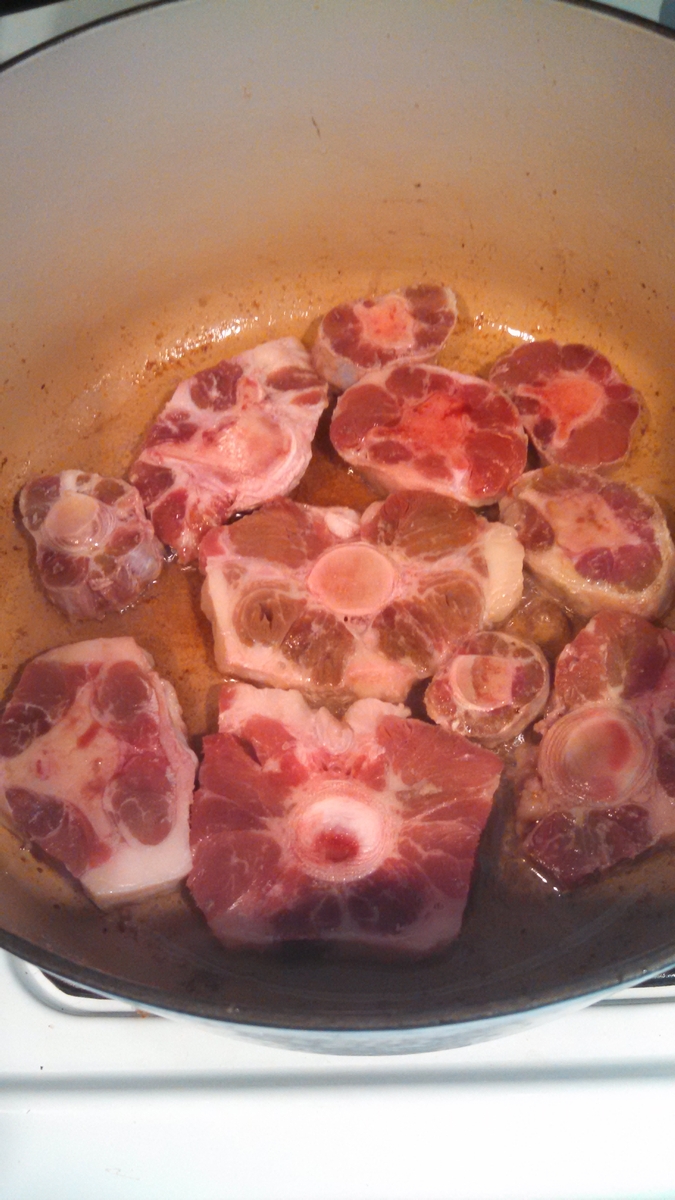 Another hearty classic of Jamaican cuisine that utilizes the "fifth quarter", those meats that were not good enough for the table in the Big House and so left to the slaves on the sugar cane plantations. 
I had a wonderful oxtail stew at the ritzy Jamaica Pegasus hotel for a mere $1350 (that's US$13.50) but this slave's dish is so rich that I felt like a millionaire eating it. They served it with a very finely shredded Scotch Bonnet Pepper, which I determined was a necessary, delicious, and somewhat incendiary addition. 
The thing about Oxtail Stew, as you can see in the photo, is that you get so much gelatin from the oxtail that it is very rich both in body and in flavor. The pepper stands up to that rich backbone and brings it to a whole new level. The rich stew tames the pepper a bit so even New Englanders can handle it.
Instructions
In a heavy pot, brown the oxtail on both sides in hot oil.
Add the minced onion, the garlic, and the carrot and saute briefly.
Add the beans and water (or beef stock) to cover.
Simmer on low heat or in a slow cooker for three hours or longer.
30 minutes before serving add the thyme and salt.
5 Minutes before serving stir in the scallions.
Serve hot with Rice and Peas and with very very finely sliced Scotch Bonnet Pepper on the side in a separate dish.
Notes
If you cannot get Scotch Bonnet Peppers, you can substitute Habaneros for a similar heat level. Other peppers won't have the same effect. Always slice very thinly, wear gloves, and wash your hands thoroughly immediately after working with these little devils. Serve the peppers on the side, and take one shred with each spoonful of stew.
Source
[[nodetitle:The Real Taste of Jamaica]]