Description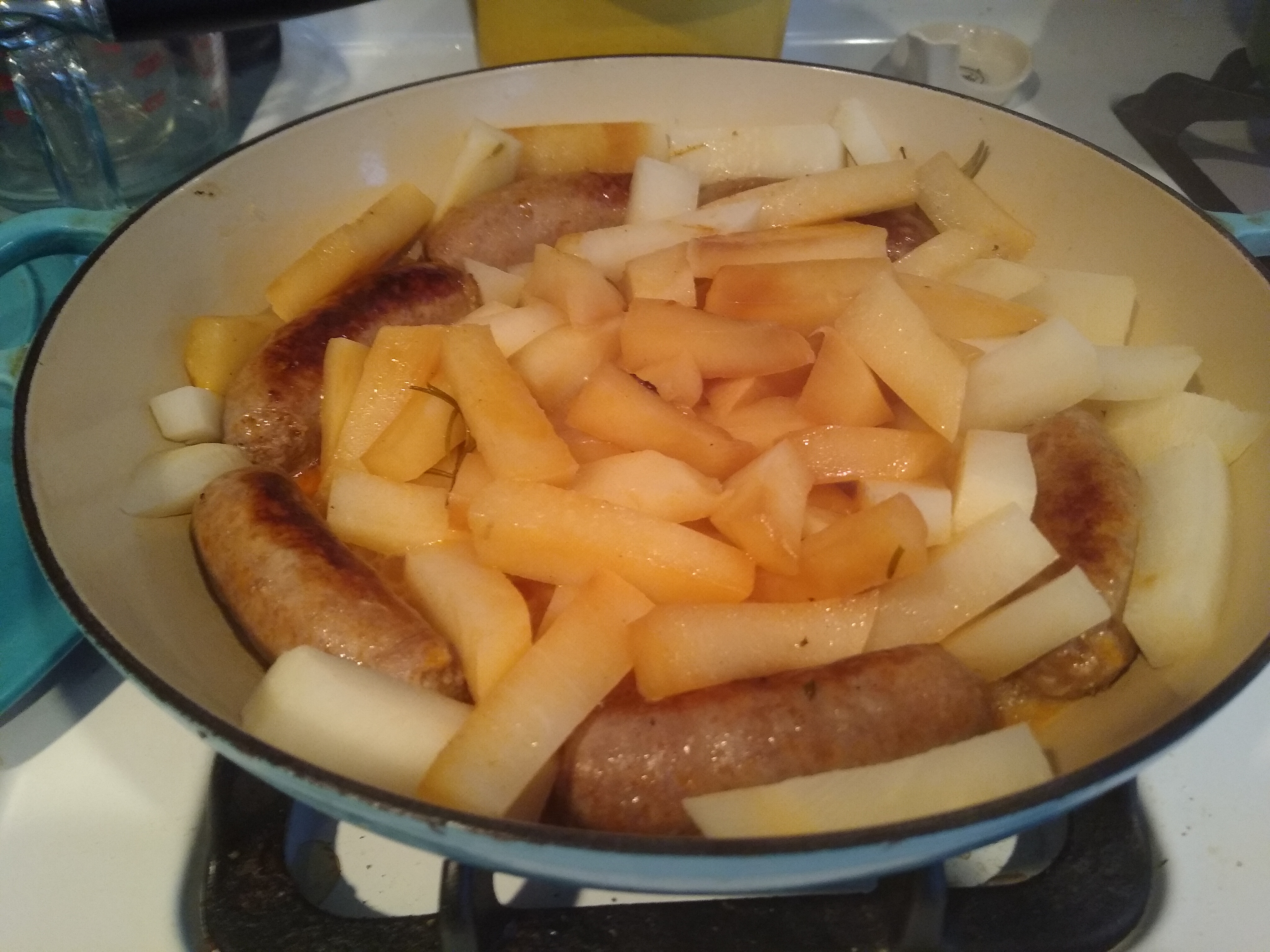 This is a simple, homey dish, and a good combination for a ribsticking winter lunch.
Lorna had secured a big fat Eastham turnip, knowing how well I like those, so even though it's not an Italian variety, it did a great job in this dish. 
There's a lot of confusion in these parts with regard to the humble turnip. If you care about such details, I refer you to [[nodetitle:New England Heirloom Turnips & Rutabagas]]. The executive summary is this: turnips tend to be small and white inside, and the large yellow-fleshed root often referred to in New England is really a rutabaga. In the photo above there's only the Eastham turnip (white inside); the orangey pieces were colored by the sausage fat.
Preparation time
45 minutes
Instructions
Prick the sausages all over to let the fat escape, and then cook them in a casserole pan until they start to brown.
Add the garlic, rosemary, and turnip. Cover and cook for about 30 minutes. As the turnips cook in the fat, they will release their own liquid, but if there's not enough, add the wine to help it get started.
After 30 minutes, check the turnip slices. If they are not yet tender, cover it again and cook a little longer. If it's dry, add a little more wine.
When the turnips are tender, uncover the casserole and let any remaining liquid boil away. Add salt if needed, remove the rosemary sprig, and serve hot.
Notes
You can cut the sausages at the start, if you prefer.