Description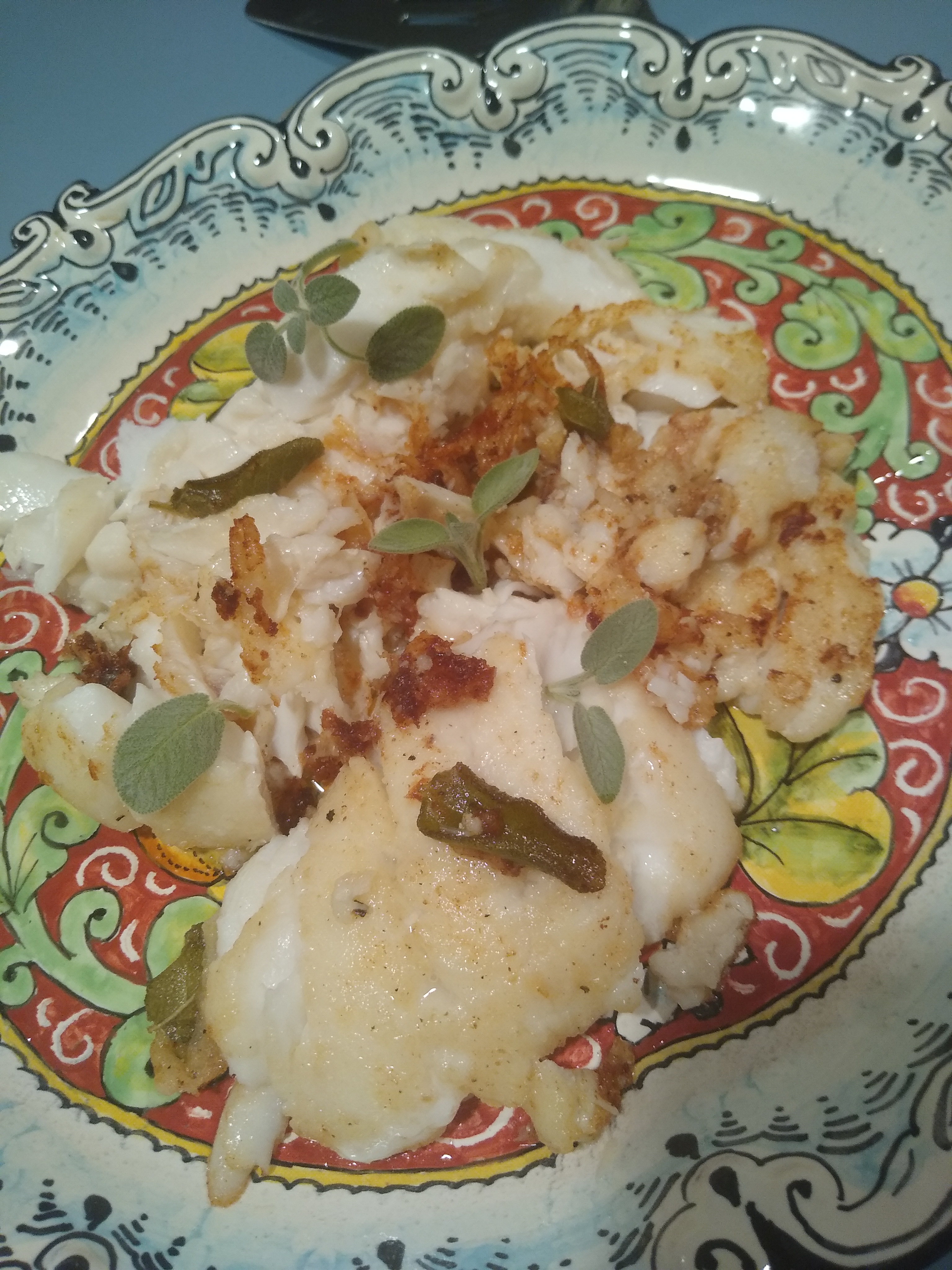 This is another simple dish for a weeknight.
It's just a white fish dusted with flour and sauteed in butter in which you have also cooked some fresh sage leaves to flavor the butter, just like the Pork Chops with Butter and Sage.
I like this with cod, which responds well to many flavors, but it does get delicate when cooked, and easily broken, so this might not be a great dish to serve company for a fancy dinner. I bet it would be fine with lemon sole or gray sole. 
It's delicious on its own, but even better with an unoaked dry white wine, or a chilled dry vermouth!