Description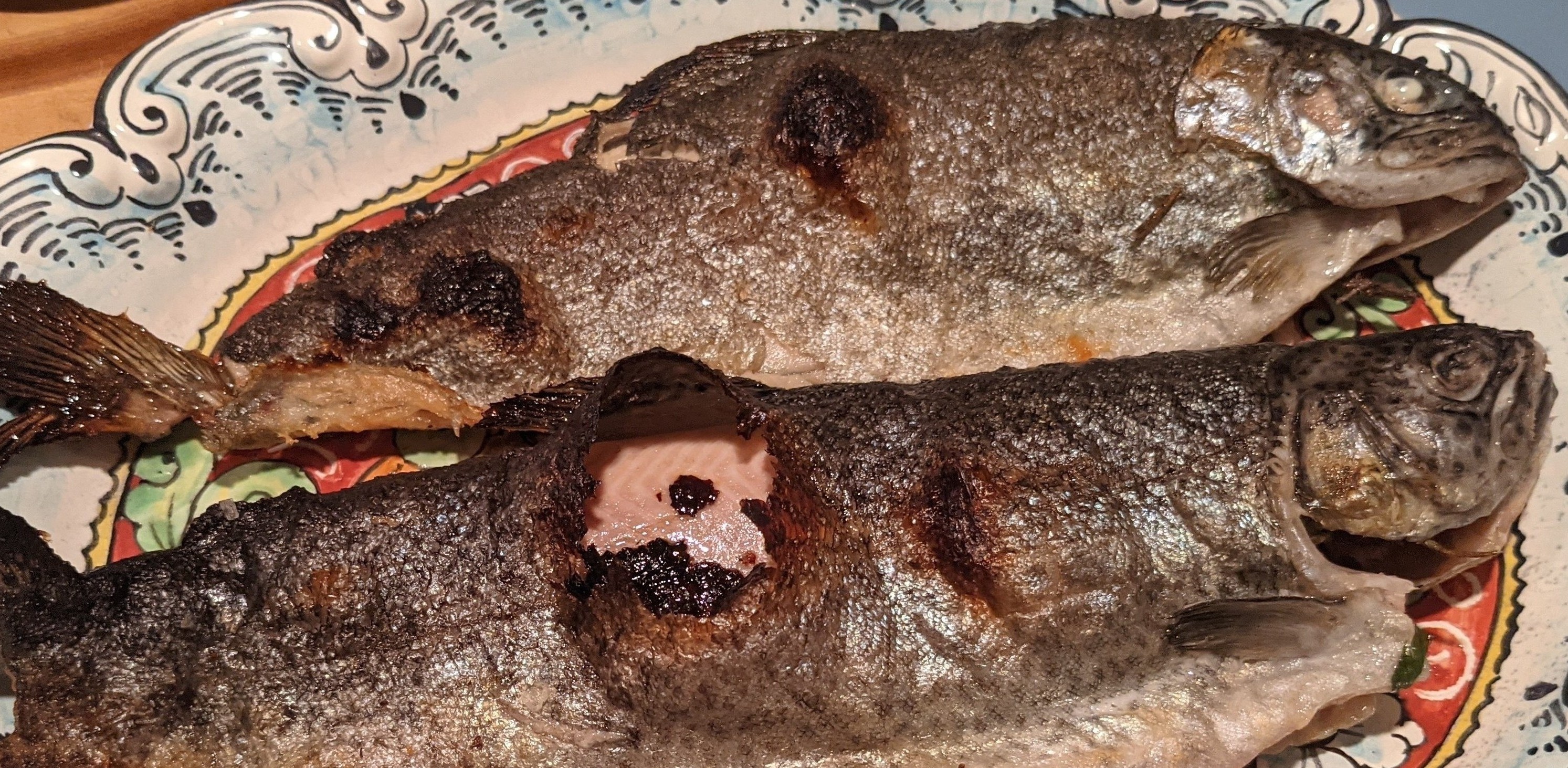 We got lucky a couple of times this summer when our favorite fish market got in some fresh trout. Here is an Umbrian recipe for trout cooked in the simple style of the anglers who pull them from the tumbling mountain waters of the River Nera and grill them with fresh rosemary and parsley over a campfire. 
In my dreams, there's a bottle of Frascati chilling in a quiet pool of the river, and a few branches of dried old rosemary in the fire! 
Preparation time
20 minutes
Instructions
Brush the fish with oil on both sides and set face down on the grill or under the broiler for 5 minutes, then flip it, sprinkle it with the herbs, and cook face up until finished. Add the salt if needed and serve hot.