Description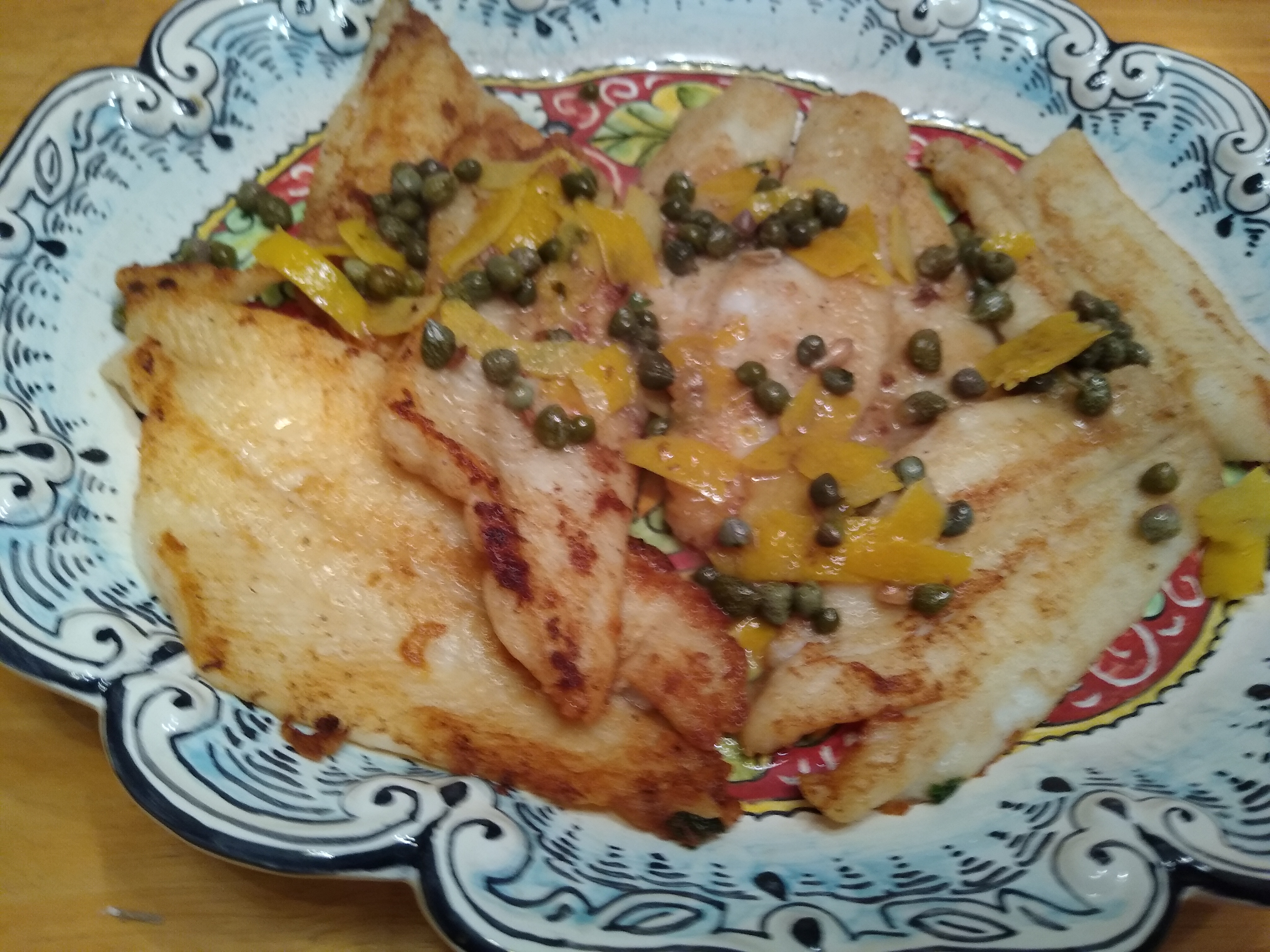 This is an American dish, unknown in Italy except through American tourism. In Milan, veal gets the treatment that we think of as piccata. That's because in Italian, the word piccata means a thin escalope of meat, usually veal. It's commonly dressed with a lemon or lemon-caper sauce, and called Piccata al Limone or something similarly descriptive.
In the USA, the Italian-Americans from Lombardy served it in the traditional Milanese fashion, and restaurants would call it Veal Piccata, or escalopes of veal served in the usual way. Americans came to think of Piccata as being the sauce rather than the cut, and extended it to chicken and fish as well.   
This treatment works great for sole, too, and Lorna doesn't eat veal, so here you have Sole Piccata.