Description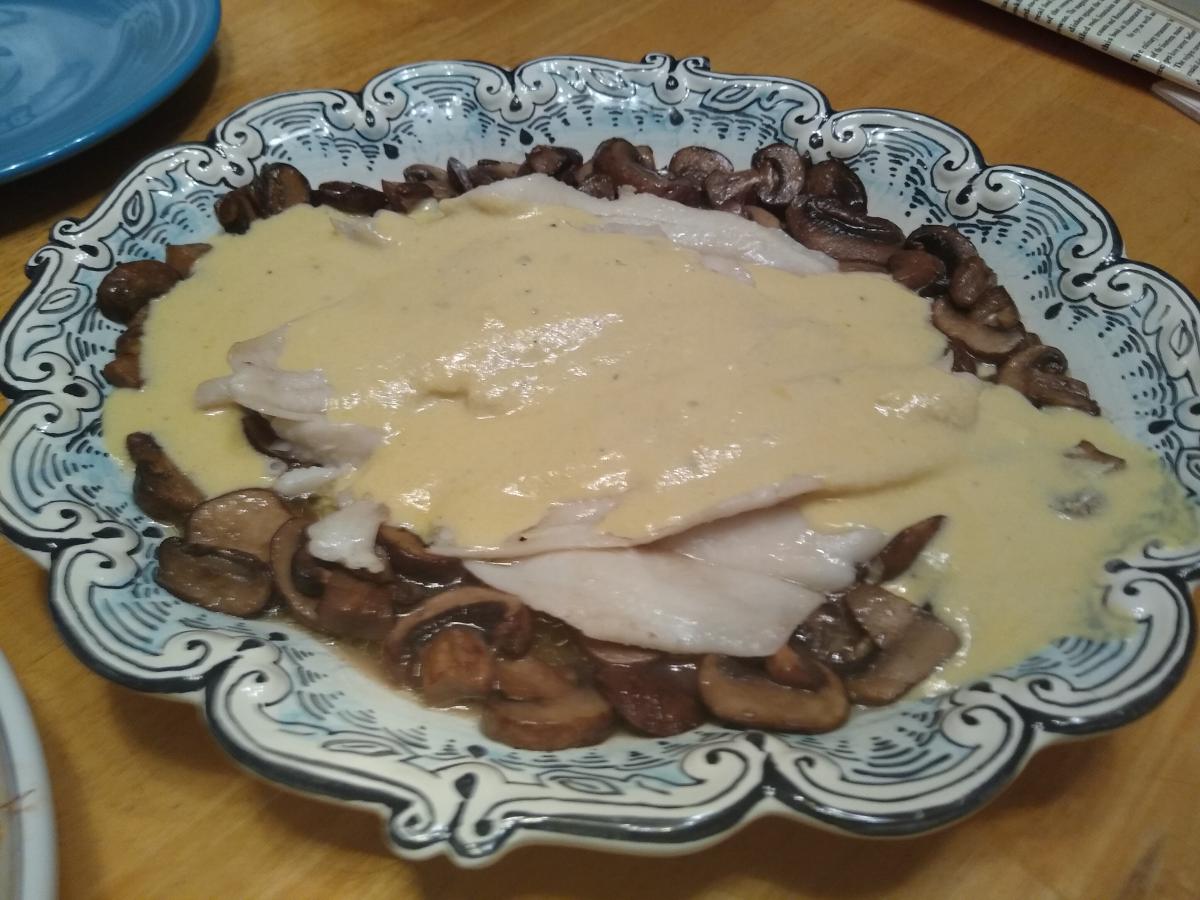 Here's a delicious way to serve sole, one of my favorite fish!
The fish is dressed with a fine egg-yolk-thickened sauce and served over sauteed mushrooms.
If you have never tried an egg yolk thickened sauce, there's nothing to be afraid of, and this is a good recipe to practice on because even if it goes badly you still have the sole and mushrooms for dinner!