Description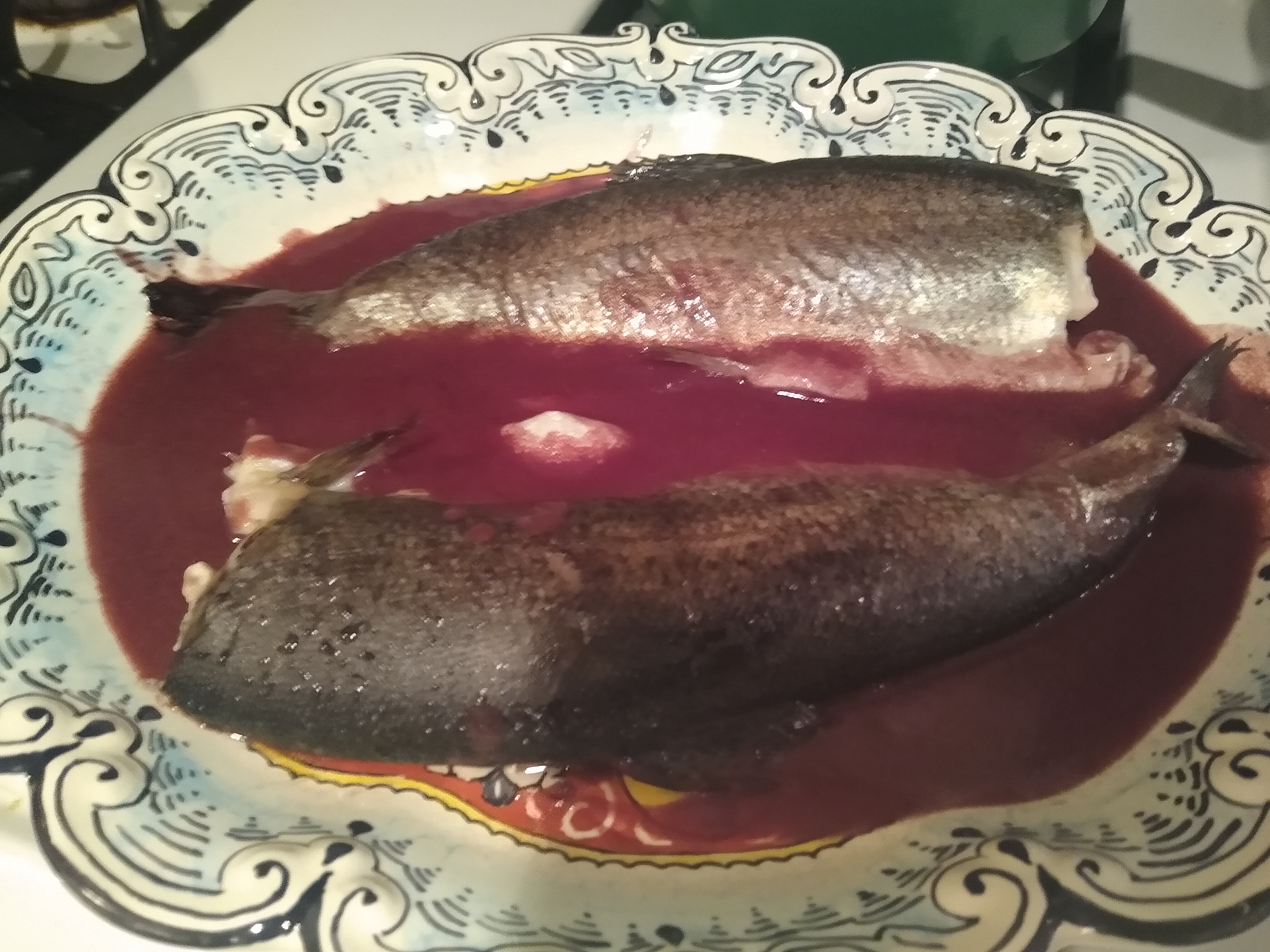 Here's a strange and delicious dish from the mountains of Valle d'Aosta.
It's odd to see fish and red wine together. It works here, but you want to use a lighter Piedmont red like a Dolcetto or a simple Nebbiolo, or an inexpensive Pinot Noir or Chianti. 
You make a sauce by preparing a regular soffritto and cooking it in the wine, then you thicken it with a roux, so there's flavor and texture that you want to complement the trout. The fish is baked whole or headless in the skin, so when the diner takes a fish and opens it on the plate, s/he can spoon on as much or as little sauce as desired.