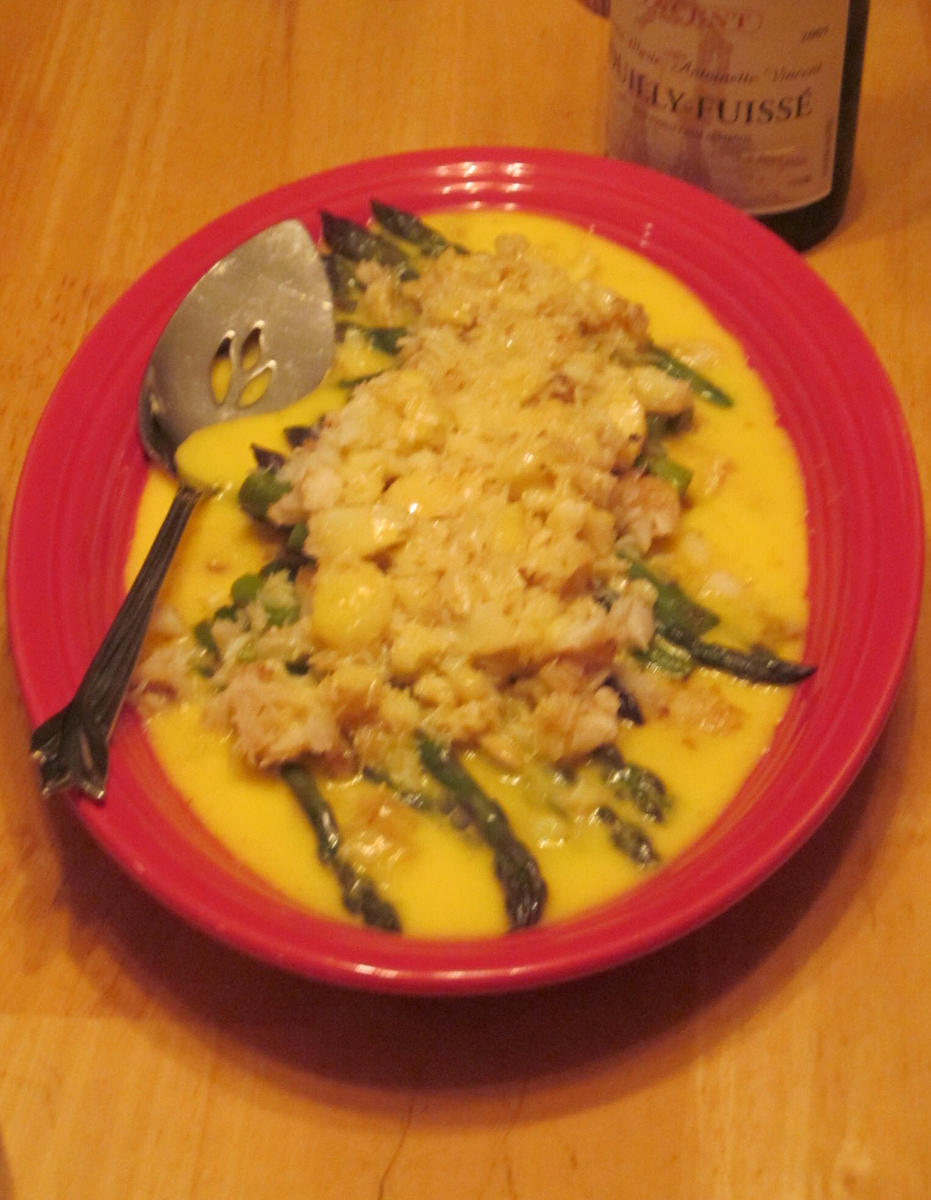 I was lucky enough to get a bunch of fresh-cut asparagus at Verrill Farm  in the morning, and then lucked into a half a dozen farm-fresh egg yolks from a friend at work who eats only the whites.
From there it was easy to suggest some sole and Jonah crab meat for dinner, and the Filet of Sole Oscar was the obvious dinner:
Steam the asparagus a few minutes, then plunge it into ice-water to cool it and keep it bright green.  
Melt 1 cup butter.
Dip the sole in flour and then in egg and saute in 1/4 cup melted butter until golden. Set aside on a warm place.
Slowly whip the egg yolks in an electric mixer.
In a clean skillet, toss the asparagus in 1/4 cup melted butter to heat through, then lay the asparagus across the sole filets.
Saute the crabmeat in the same skillet, and lay it across the asparagus.
Squeeze half a large lemon into the yolks, then slowly pour in the remaining 1/2 cup melted butter. Add a pinch of cayenne, and salt and pepper if you think it needs it. This is the Hollandaise.
Drizzle the Hollandaise across the crab/asparagus/sole, or just face reality and dump it all on. It's so good you'll take no prisoners!
We served this with a chilled Pouilly-Fuisse white Burgundy, a classic accompaniment that suited the dinner perfectly.
From start to finish was less than 30 minutes, but they were not relaxing minutes. You can do this after work if you are not too tired. In my opinion, it is so good that it is motivation enough to put in the work.