Description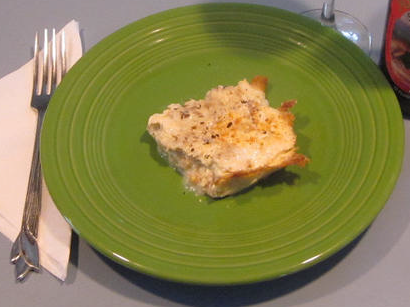 Another old Plymouth favorite. One of my friends lives on Clam Pudding Road!
Preparation time
1 hour, 30 minutes
Ingredients
1 c
ground Pilot crackers (3 oz)
1 c
ground Ritz crackers (3 oz)
Instructions
Preheat oven to 375.
Melt butter in a skillet.
Add both crackers and toss together well.
Season with salt, pepper and a dash of mace.
Add the ground sea clams and simmer together for one minute.
Cool slightly, then add the lightly beaten eggs, mix well and turn into a casserole dish.
Bake at 375 degrees for one hour.
Serve hot.
Notes
Some people add a dash of Tabasco. For over a century you could get pilot crackers at G.H. Bent in Milton, but they're gone now. You can order Sailor Boy and Mountain House brand Pilot crackers from Amazon.
Source
Fran Barnes, via Richmond Talbot