Description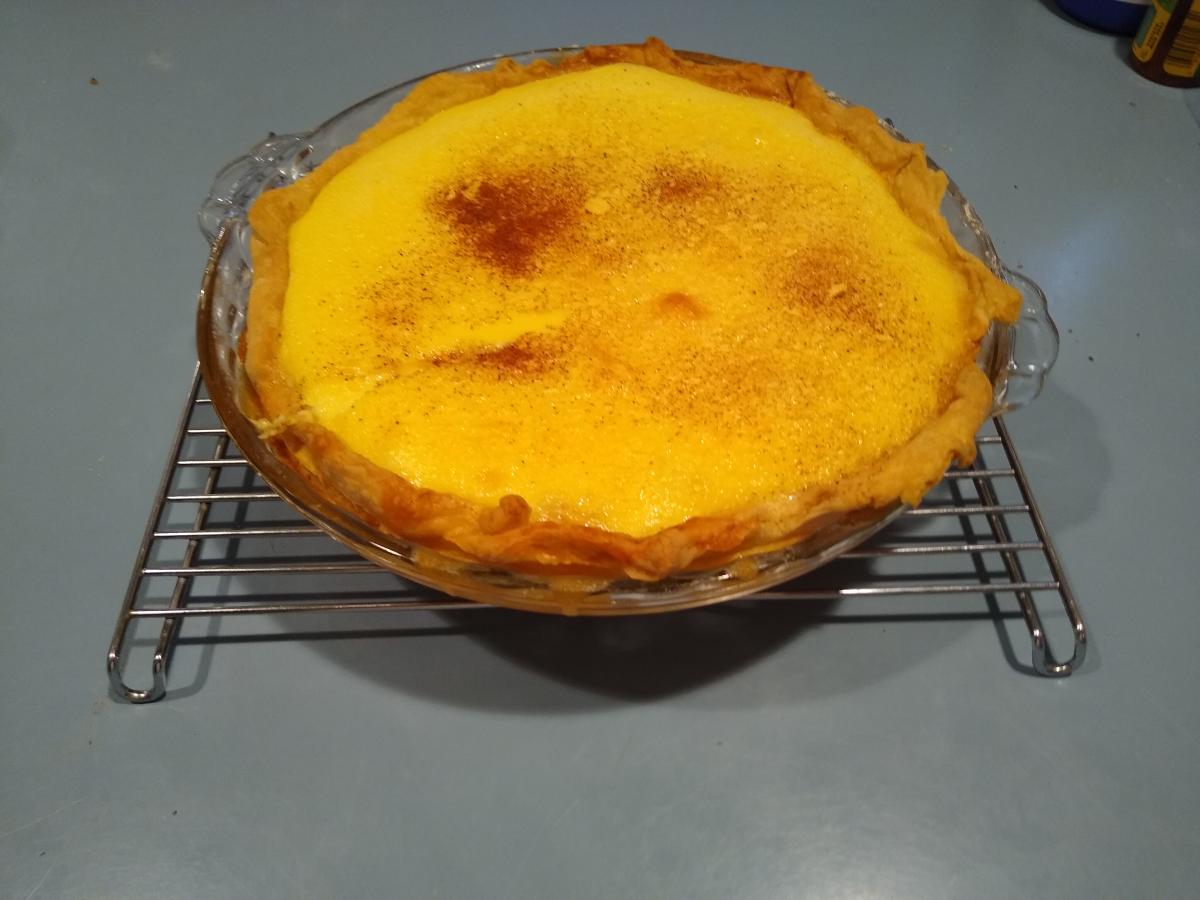 This was a special request from Lorna, reminiscing about her mom's kitchen. It's easy to make, requires only a few common ingredients, and it's not too sweet.
I liked this best with a cup of black coffee. I thought ice cream or whipped cream would be overdoing the dairy. 
This is baked at a pretty slow 300 degrees. A lot of ovens become less accurate at lower (and higher) temperatures, so it may take longer than you expect; it's a good idea to have an oven thermometer.