Description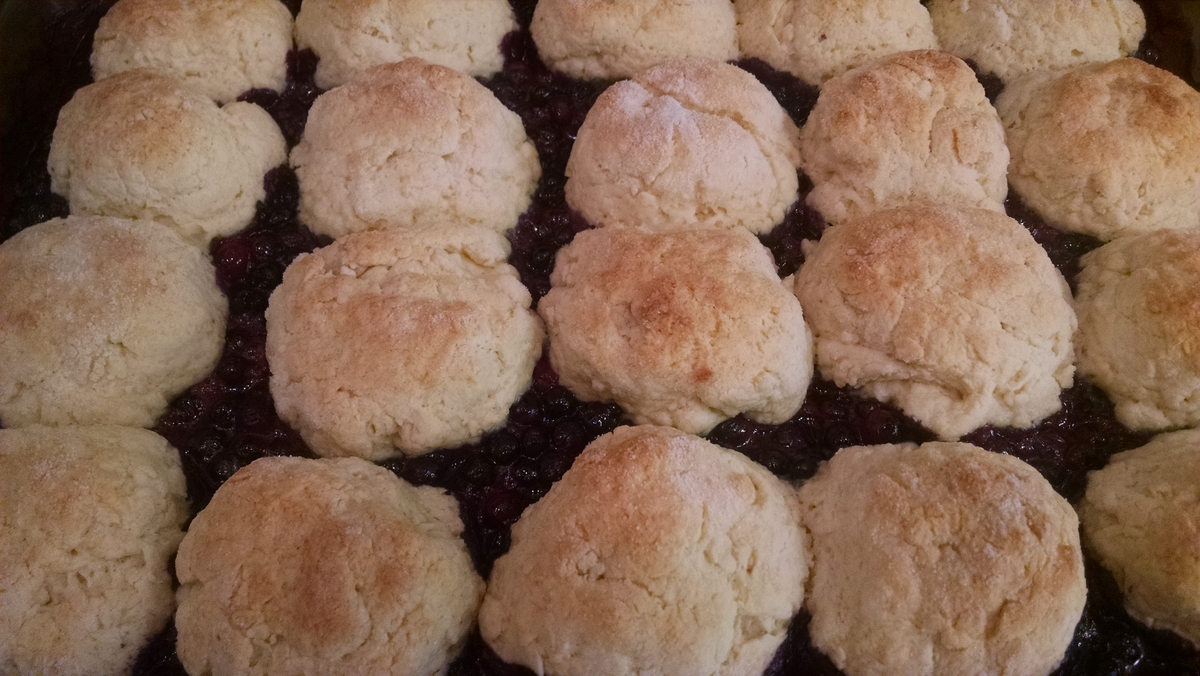 This easy crowd-pleaser is known variously across New England as Blueberry Buckle, Blueberry Cobbler, Blueberry Slump, and Blueberry Grunt. The basic idea is simple: a bed of berries topped  with sweet biscuit dough and baked until the berries burst into a delicious sauce for the tender biscuits.
This is great hot with ice cream, or cool with whipped cream.  Make it with wild Maine blueberries if you can, especially while they are in season in August.
Blueberry slump is very easy to make; this one was made at work in the Actifio Food Truck by my friends Debbie Goswami and Chandrika Venkatraman.