Description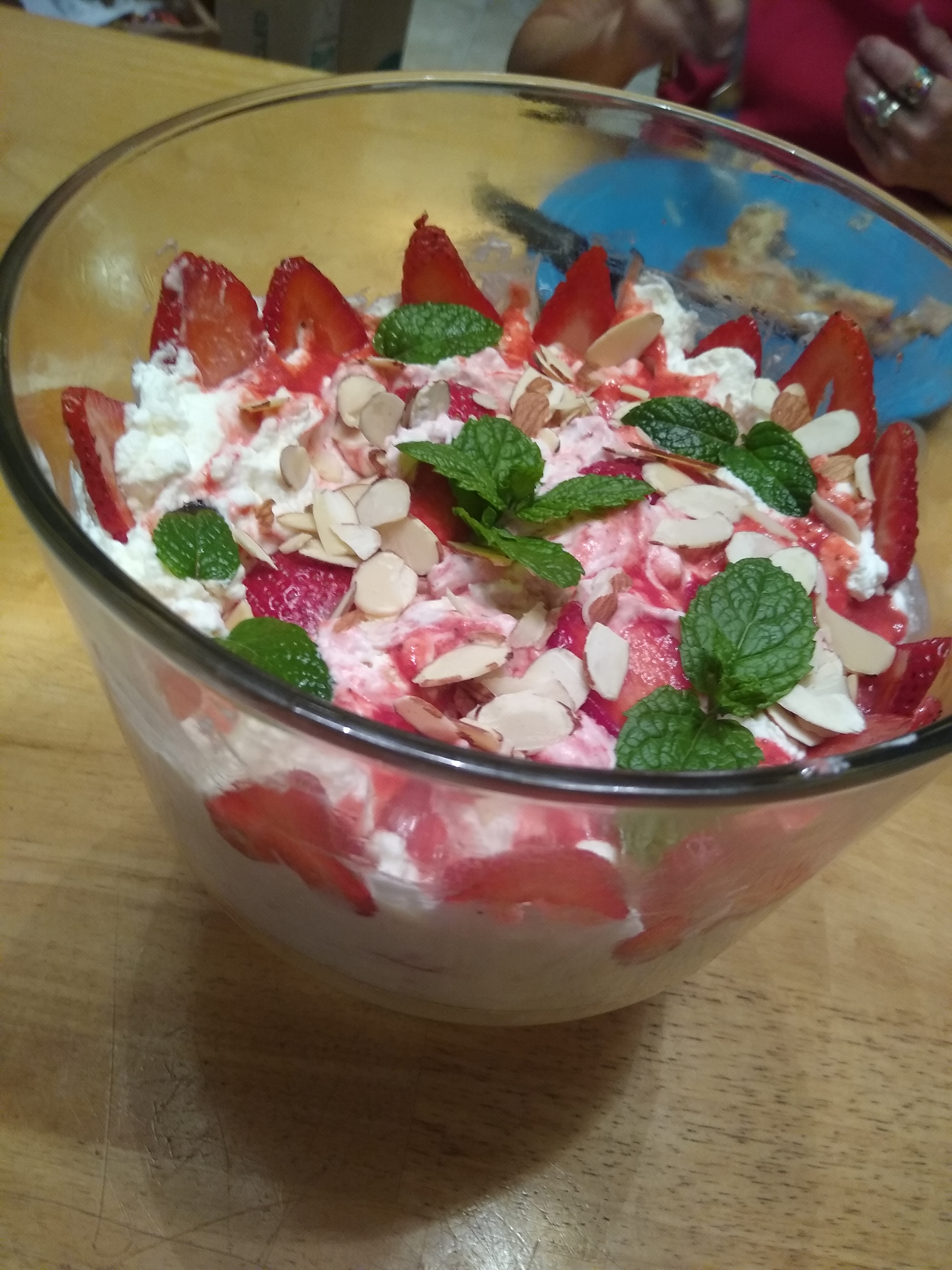 We were in Ireland in 2016 during the time that strawberries were being harvested in Wexford. They were available all over Ireland, fresh and flavorful, and this rapidly became Lorna's favorite dessert. If I remember correctly, she had it in Kilkenny, Waterford, Bantry, Galway, Derry, Belfast, and Dublin!
You really have to make this with local strawberries, because the flavors are few and delicate, and the perfume of a truly fresh strawberry brings an ethereal specialness that you just can't get from those little plastic horrors that come from California in November.
I like to garnish it with fresh mint leaves and toasted almonds, but that's optional. 
You can make your own meringue, but drying the meringue is very time consuming, especially on a humid July day. You can buy decent meringues at a bakery and save all of that time.