Description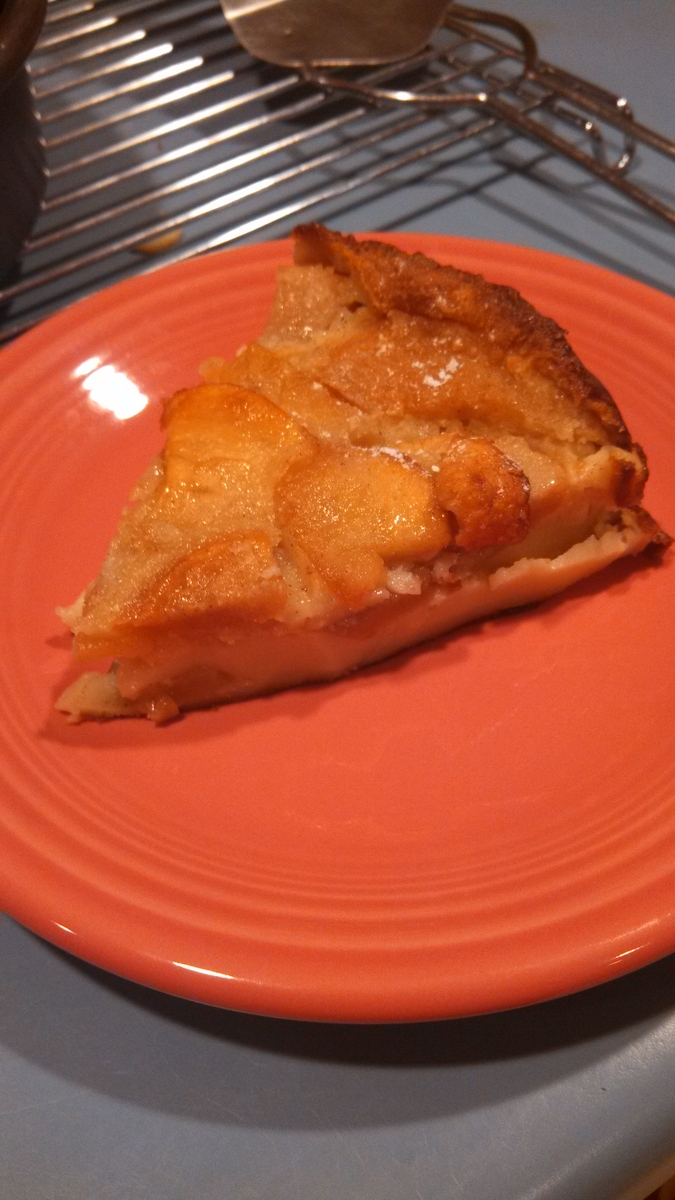 Oh my...this was easy, and yummy!
It's essentially a stack of sliced, seasoned apples with a thin batter poured over it and baked. That's it. But with the right ingredients and with a light hand on the flame, you end up with that most brilliant of inventions - simple, economical, attractive, and delicious!
Remember: Shave every day with Occam's Razor. The simplest solution is probably the right one. The apple clafoutis is elegantly simple, and utterly delicious.