Description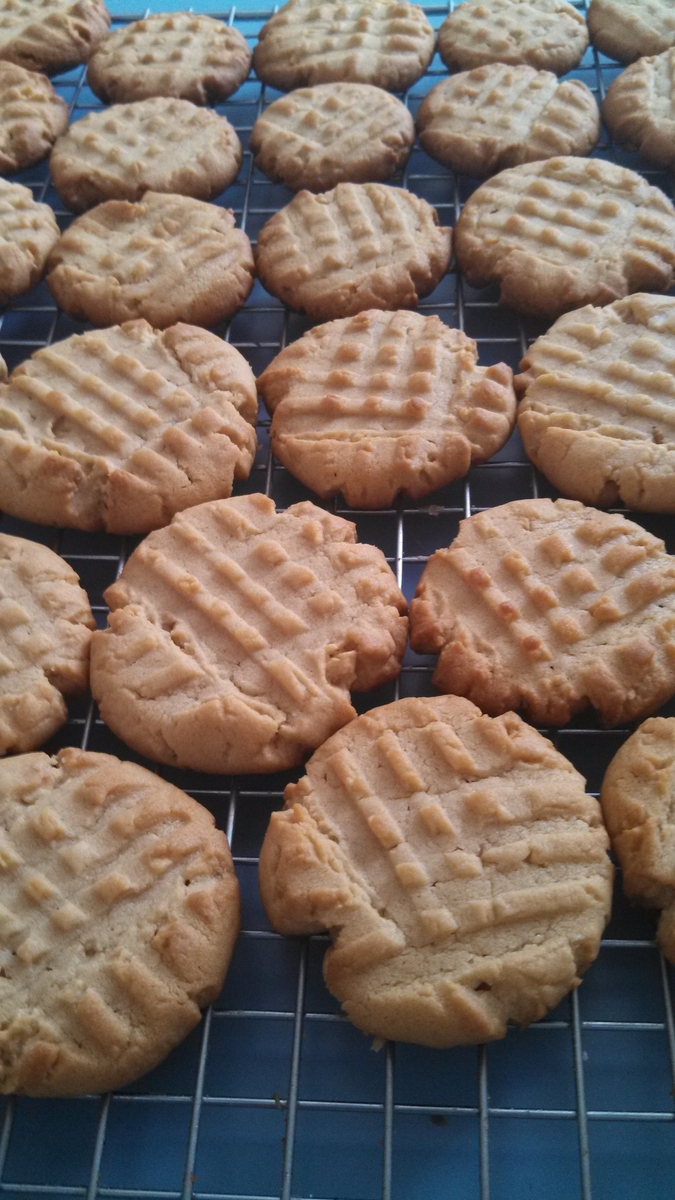 This homey lunchpail classic is really a nice cookie when prepared with good ingredients, and it's a nice change of pace and a welcome addition to many cookie-platters.
The texture is light and crumbly, never tough, and the toasty-peanut flavor is wonderful when they are fresh. In my opinion, this cookie does not store well, but if you make them with good ingredients that should seldom be a problem! 
The distinctive look could be trademarked.