Description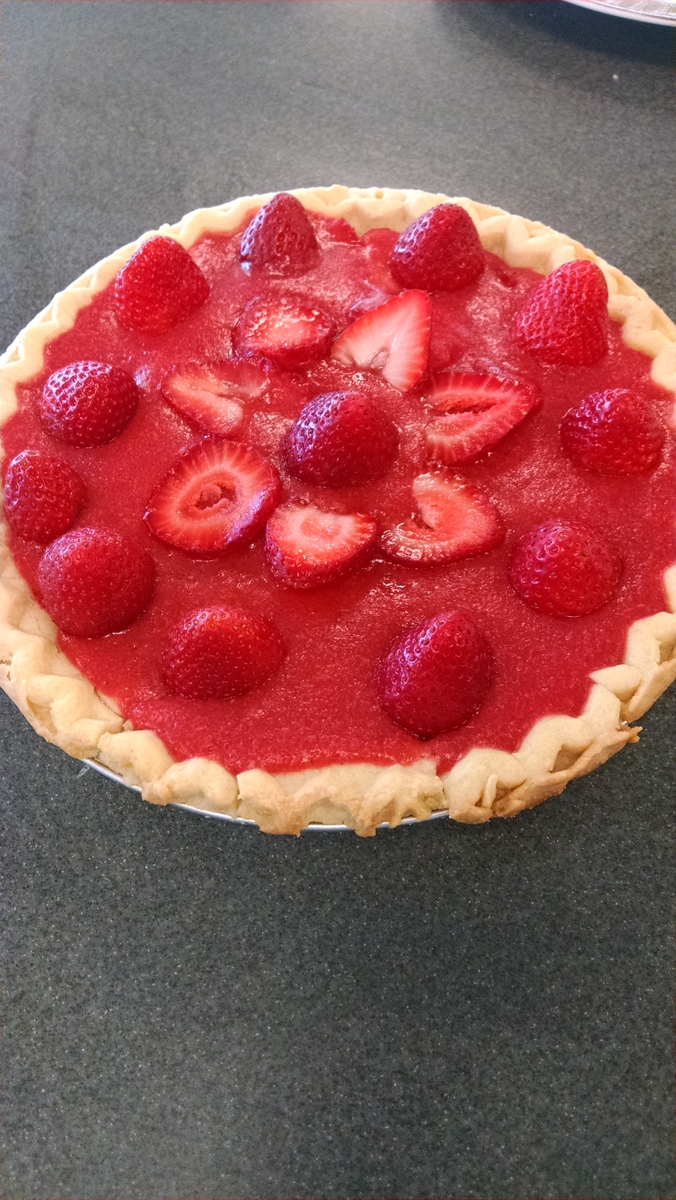 This is a delightfully light celebration of late spring.
It's easy, and it's a good choice when strawberries go on sale at the supermarket because you have to use them fast before they spoil.
This one was made by my friends Debbie and Sonali at work. We used a frozen pie crust because rolling out a homemade pie crust is not very difficult, but it is a good way to get your work clothes dusted with flour!