Description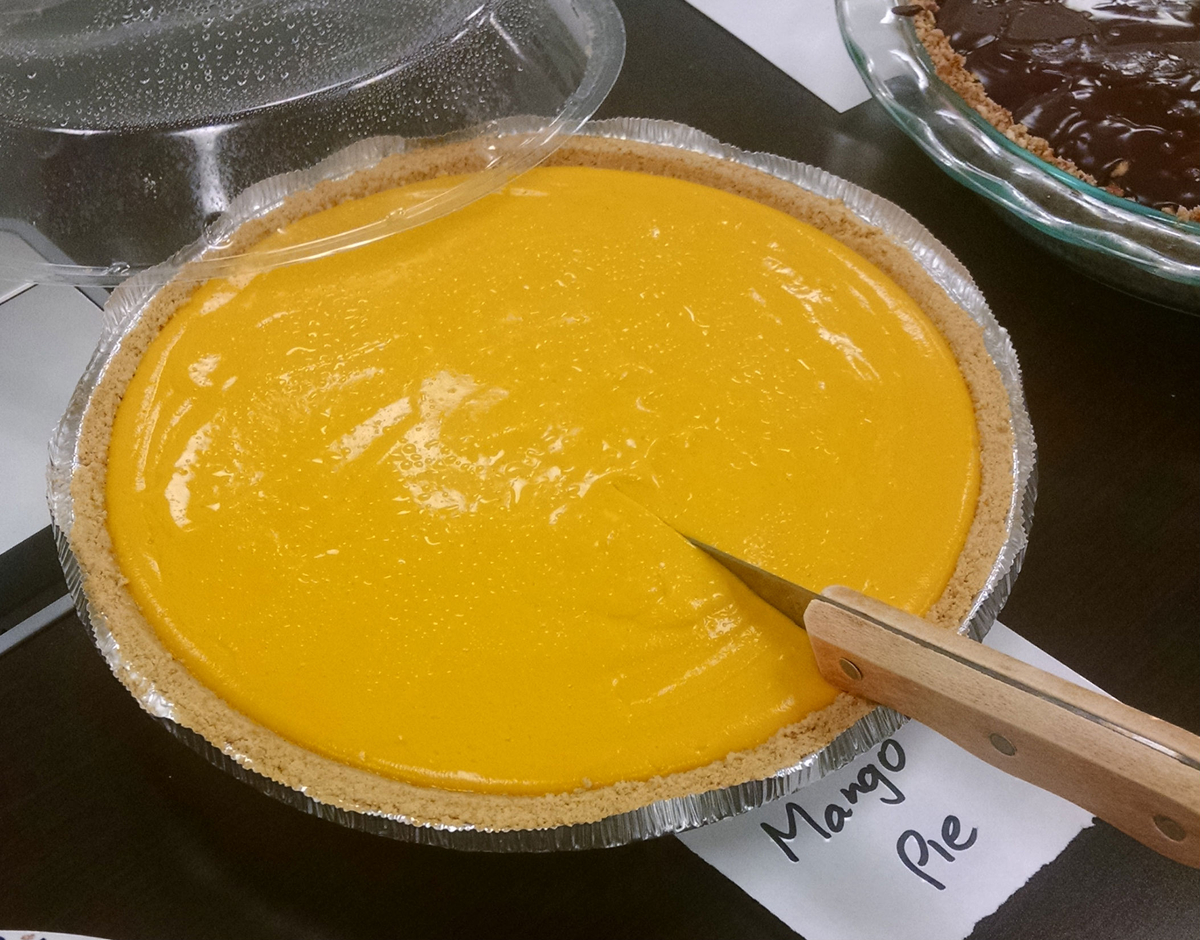 This splash of tropical sunshine was a huge hit at one of our Actifio Pot-Lucks, and it was photographed for this article in Inc. Magazine's December-January 2014-15 issue!
Now Debbie's a star and her Mango Pie is a command performance every time we have another pot-luck lunch at work.
This is easy no-bake recipe is great whenever you can get fresh mango pulp.