Description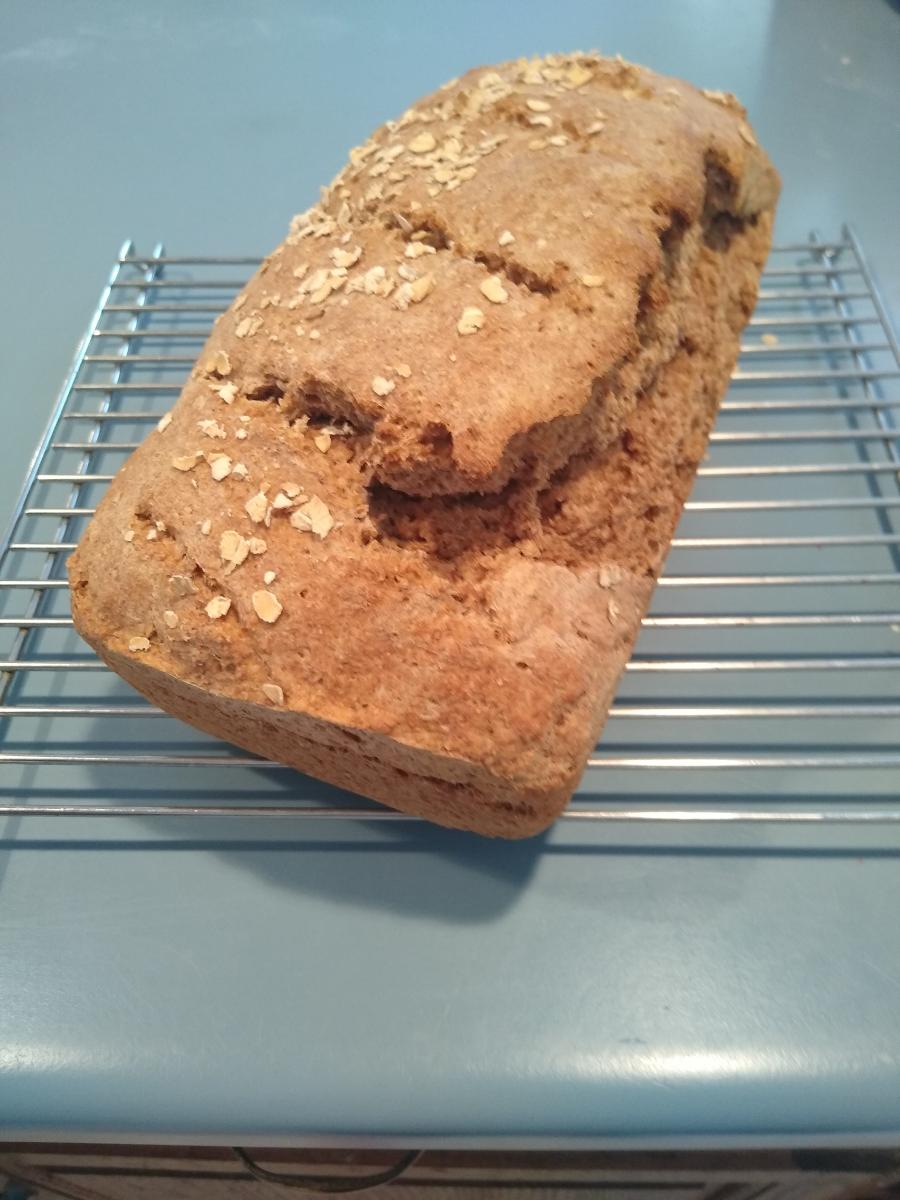 When we explored Ireland in 2016, this was the most universal food we experienced. Everywhere we stayed, there was brown bread in the morning. There was some variation, but it seemed to be more a matter of creative license than anything regional; I remember that the brown bread in Derry in the north was very like what we had in Kinsale on the south coast.
I have seen many recipes for Irish Brown Bread; this one comes the closest to what we remember from that trip. 
Irish Brown Bread is not the same thing as Irish Whole Wheat Soda Bread. It's a little sweeter and moister, heavy enough to be substantial with a cup of tea for breakfast.