Description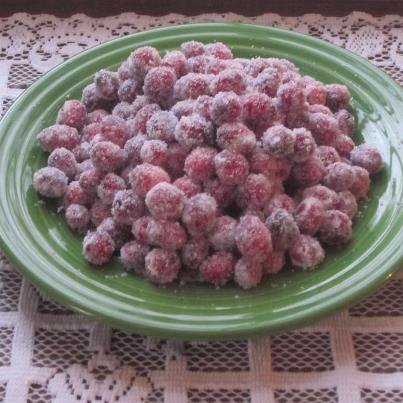 These are pretty, festive, easy to make, and inexpensive!
They have a great flavor, with enough sweetness to balance the cranberry tartness.
These look good on a cookie plate.
The procedure is simple, but it takes some patience: you coat the berries in syrup and let it dry, then you roll them in granulated sugar and dry again.