Description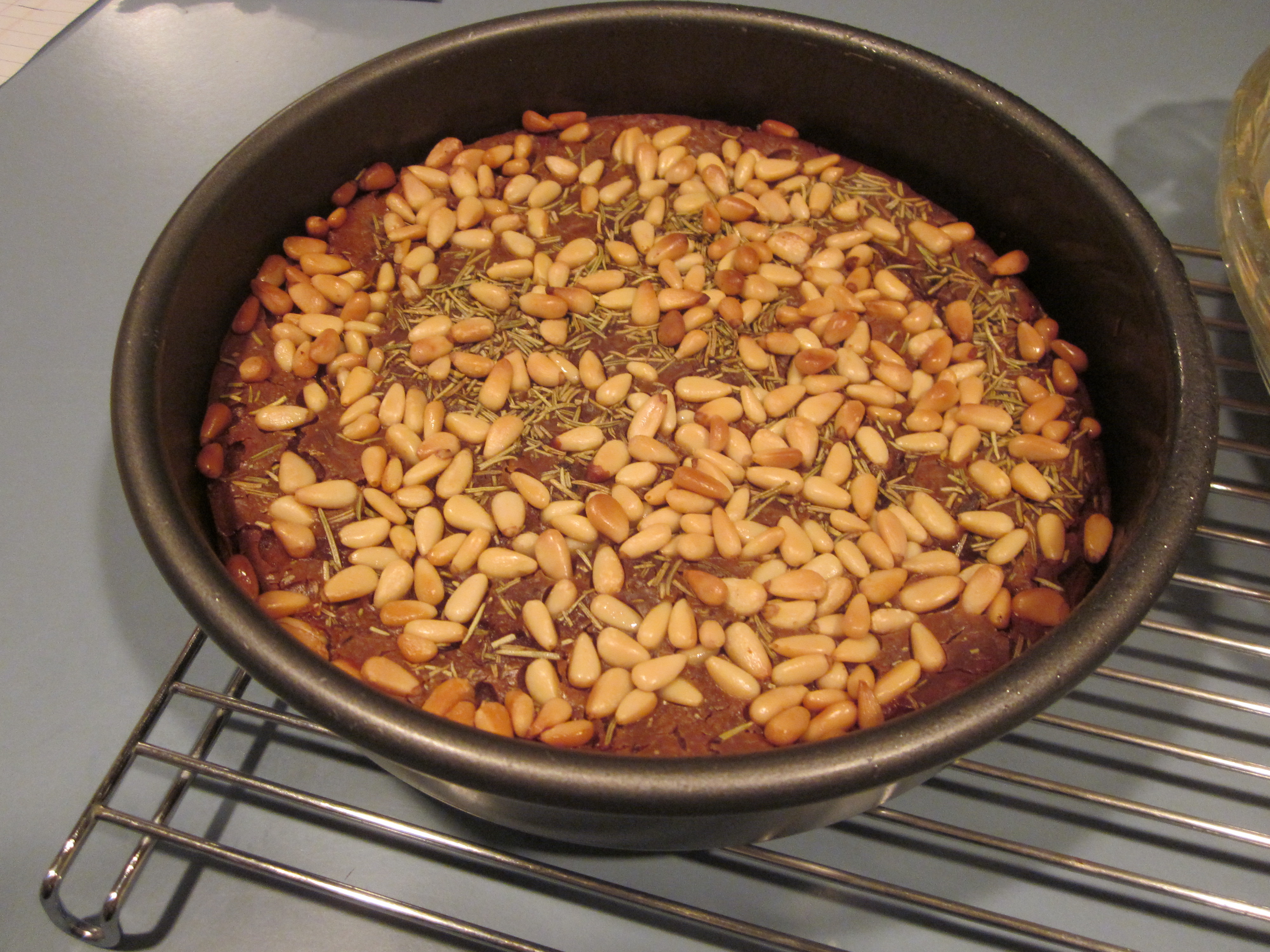 Castagnaccio is a traditional Tuscan unleavened bread for travelers and field-workers. It's heavy, flavorful, and nourishing without being too sweet.
Castagnaccio is made with fresh chestnut flour, olive oil, rosemary, and pignoli, and sometimes raisins. I get chestnut flour in [[nodetitle:Boston's North End]] at [[nodetitle:Polcari's Market]] or at [[nodetitle:Salumeria Italiana]]; I am told that it is also available at Whole Foods sometimes. 
Preparation time
1 hour, 30 minutes
Instructions
Preheat oven to 400.
Combine chestnut flour, salt, sugar, and oil.
Add water to make a smooth batter.
Coat bottom and sides of an 8-inch or 9-inch round cake pan with oil. The batter should be no more than 3/4" deep.
Pour the batter into the pan. Top with raisins, pignoli, and rosemary.
Bake for an hour, or until the top cracks.
Cool on a rack and serve at room temperature.
Notes
Chestnut flour does not keep very well. It should have a natural sweetness. If it is sour, then replace it.