Description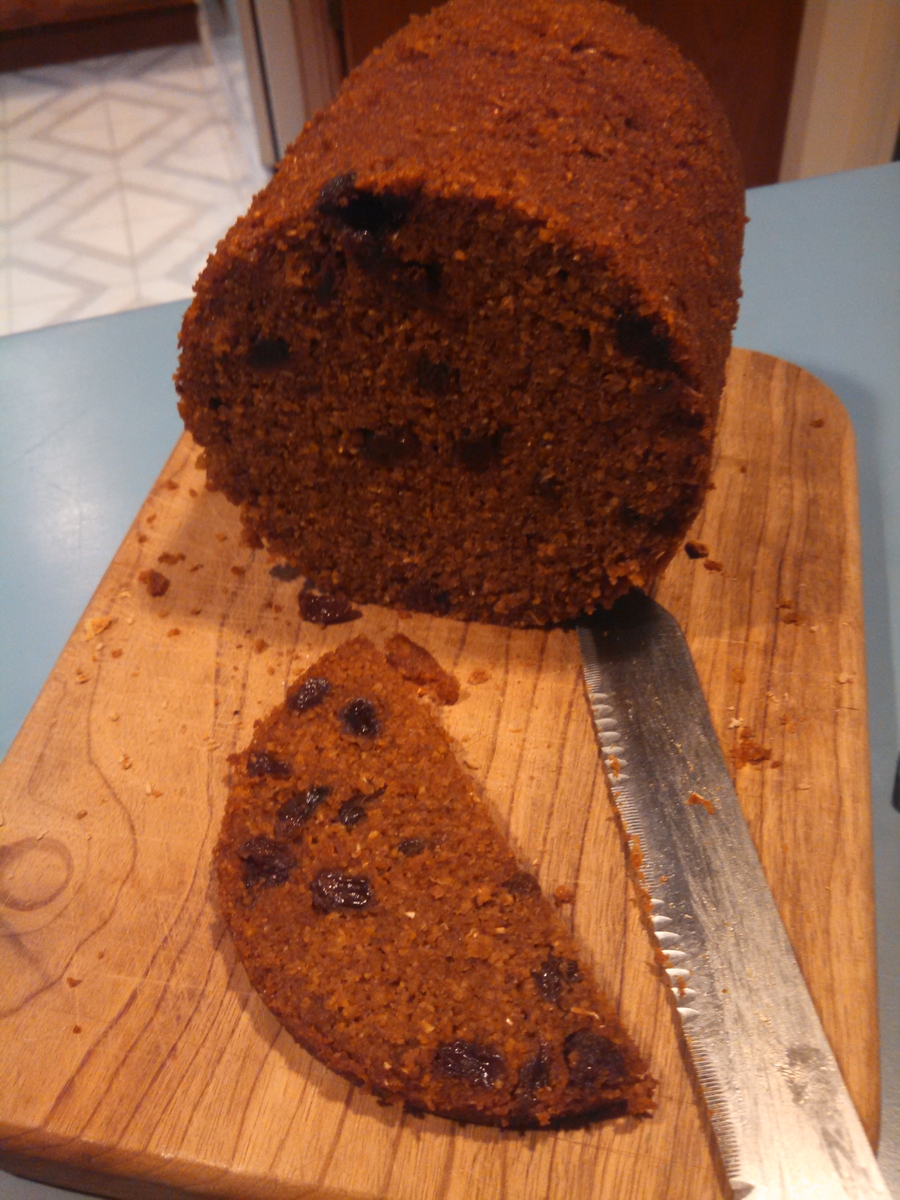 This is the traditional beantown accompaniment to fishcakes or baked beans. It is a sweeter descendant of the colonial "thirded bread", made of equal parts rye flour, whole wheat flour, and "indian" or cornmeal in the days when wheat was scarce in New England.
This makes a fine breakfast for today's tastes, similar to a bran muffin. It is great toasted or sliced and warmed in hot butter in a skillet.  
For a lighter flavored, molasses-free version, see Boston Blonde Bread.