Description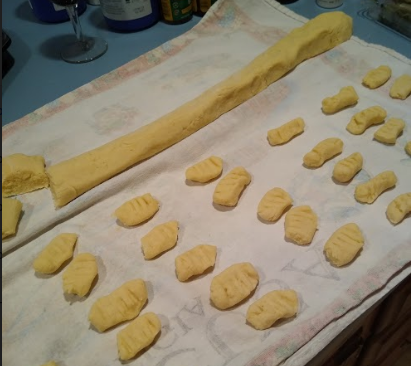 Potato gnocchi are easy to make and quick to cook, and they freeze well so you can have some set aside for when you need them.
There are many recipes online. I'm sure there are lots of good ones; this is a good one, and it's simpler than many. You don't have to get too fancy with gnocchi (as long as they aren't heavy) because when they're on the table, the secret's in the sauce. 
Sometimes I'll make a batch of mashed potatoes for dinner, and plan to have enough for this recipe or for the Potato-Caraway Bread.