Description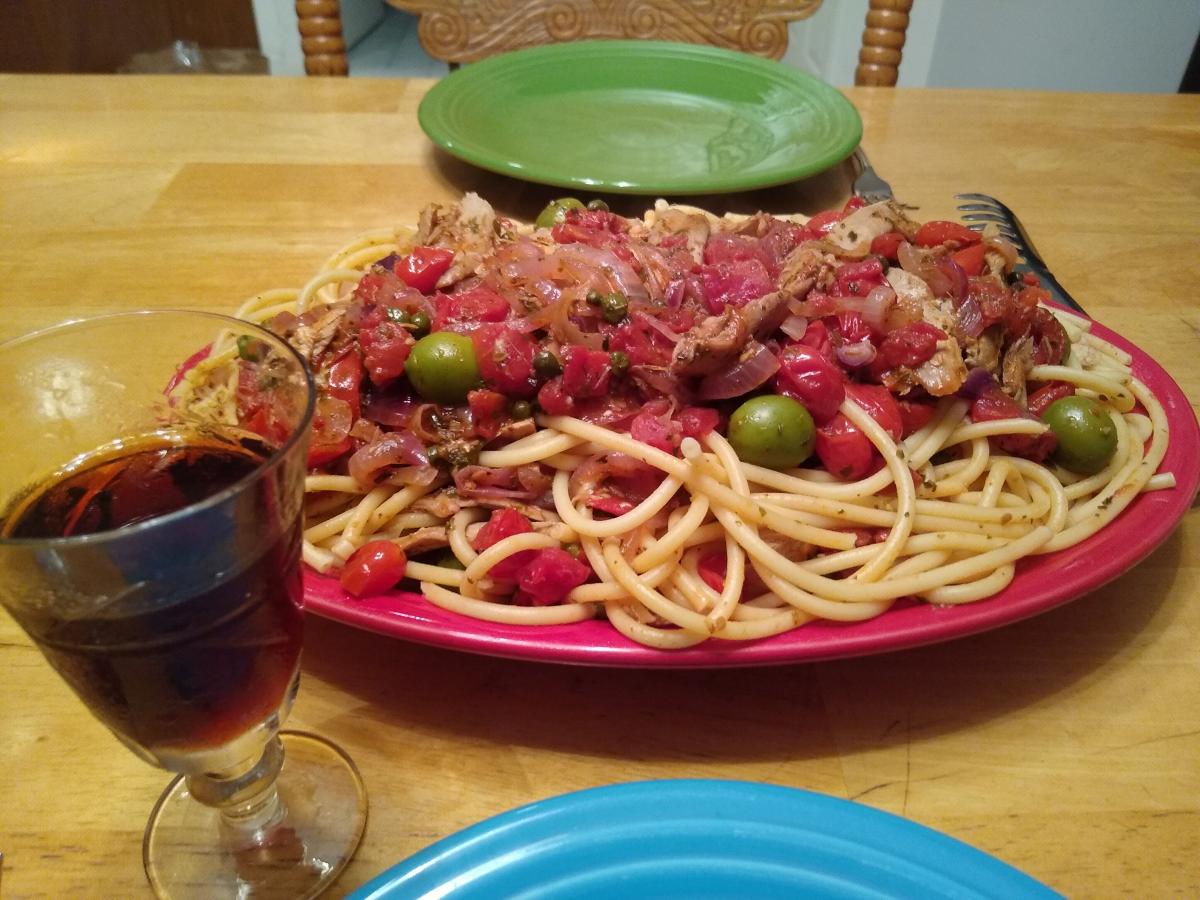 Tuna is popular in Sicily; it's used in this classic Sicilian dish, usually made with a long pasta like spaghetti, or the bucatini shown here, dressed with green olives. 
This is an easy recipe that comes together quickly so it's suitable for a weeknight after work.  
You don't use BumbleBee fancy white albacore tuna for this, but the more tender Italian preserved tuna belly in olive oil that we usually see in glass jars. You can always find it in an Italian market and sometimes in better supermarkets.