Description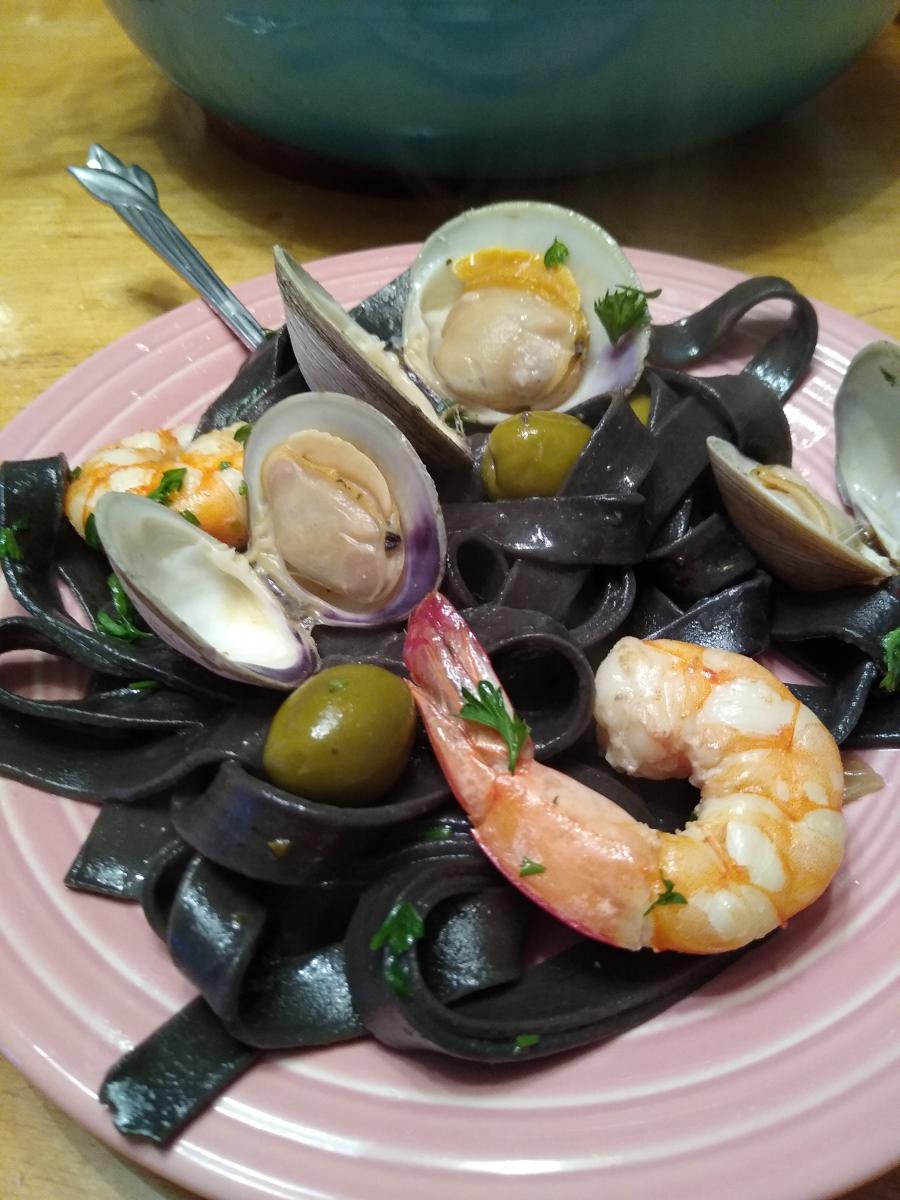 This was an amazing discovery!
Not a discovery for the world, in the sense that Jean-Anthelme Brillat-Savarin meant it when he said "The discovery of a new dish confers more happiness on humanity than the discovery of a new star." No, it was just luck on our part that it came out so well. 
I'm glad, too, that I thought to prepare it in a pan that could be brought to the table, so I could assemble it nicely while it was still cooking.  
I'd been researching Italian pasta and risotto dishes, and I kept bumping into mentions of the black squid ink pasta. I'd seen it in shops but never had a reason to buy it.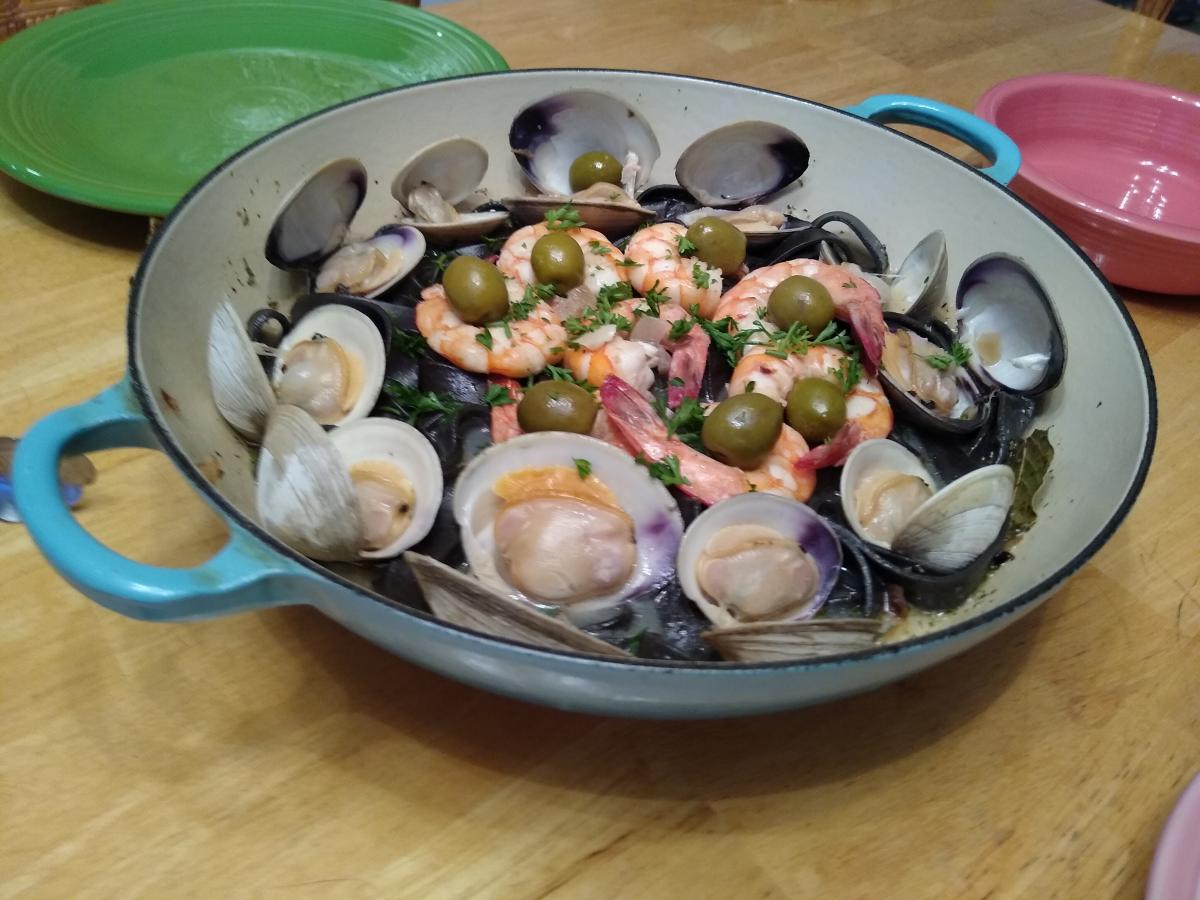 But during the Great Coronavirus Lockdown of 2020, I was actively pursuing interesting pasta dishes, so one sunny Saturday afternoon we donned our face-masks and went to Lo Adoro on Rte 6a on Cape Cod. I've bought plenty of research materials there this spring, and I remembered seeing the black tagliatelle.
By the time we got home, I had assembled this Tagliatelle ai Frutti di Mare in my head for Friday, and it was wonderful! I hope you enjoy it.