Description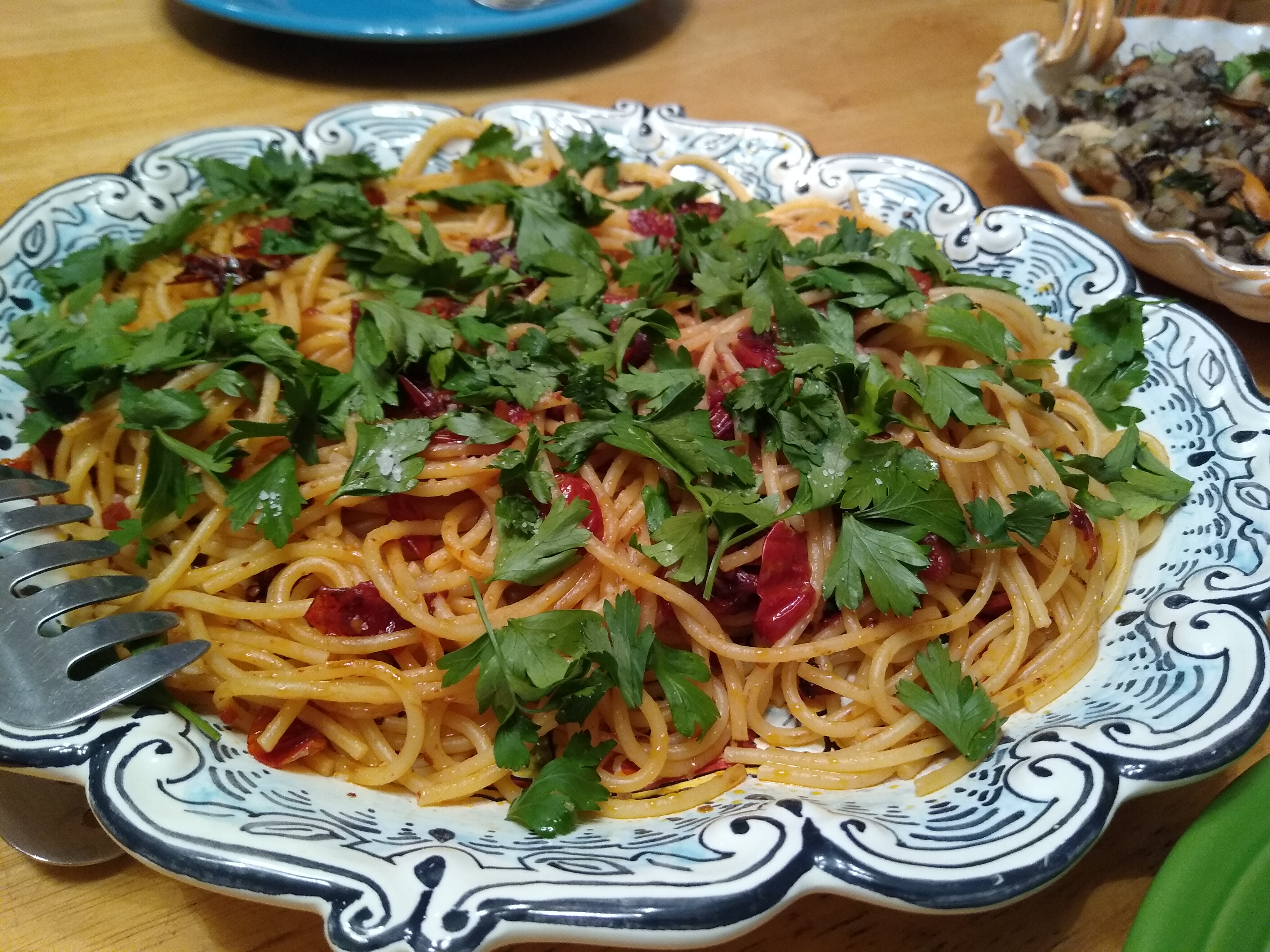 Here's a colorful, simple, and delicious pasta recipe, traditionally served with spaghetti or other long dried pasta, and never served with cheese.
This old recipe took a while to bring into the 21st Century. It uses air-dried cherry tomatoes, which are much more tender and delicate than sun-dried tomatoes. In the old days in southern Italy, cherry tomatoes would be threaded onto strings and hung to dry as a means of preservation and to contentrate their flavor. Today's tomatoes are bred to be shipped to markets far from where they are grown, and their skins are tougher so they don't dry as well. However, preserved semi-dried cherry tomatoes have the same concentrated flavor, see the Notes below. 
Preparation time
15 minutes
Instructions
Start cooking the spaghetti.
Heat the oil in a large skillet.
Cut all of the semi-dried tomatoes in half.
Saute the garlic for two minutes, then add the tomatoes and cook for another 5 minutes. Add the pepper flakes and any salt and pepper that you think it needs.
Pick the leaves from the parsley sprigs, but do not chop them.
When the pasta is ready, drain it and add it to the skillet. Toss well to coat with tomatoes and oil, then add the parsley and toss again.
Serve hot. This dish is traditionally not served with grated cheese.
Notes
You can buy semi-dried tomatoes in a can, if you can find them. I got two cans at Lo Adoro Italian Market on Rte 6a in East Sandwich, on Cape Cod: https://www.loadoromarket.com/
Source
Giuliano Bugialli's Foods of Italy