Description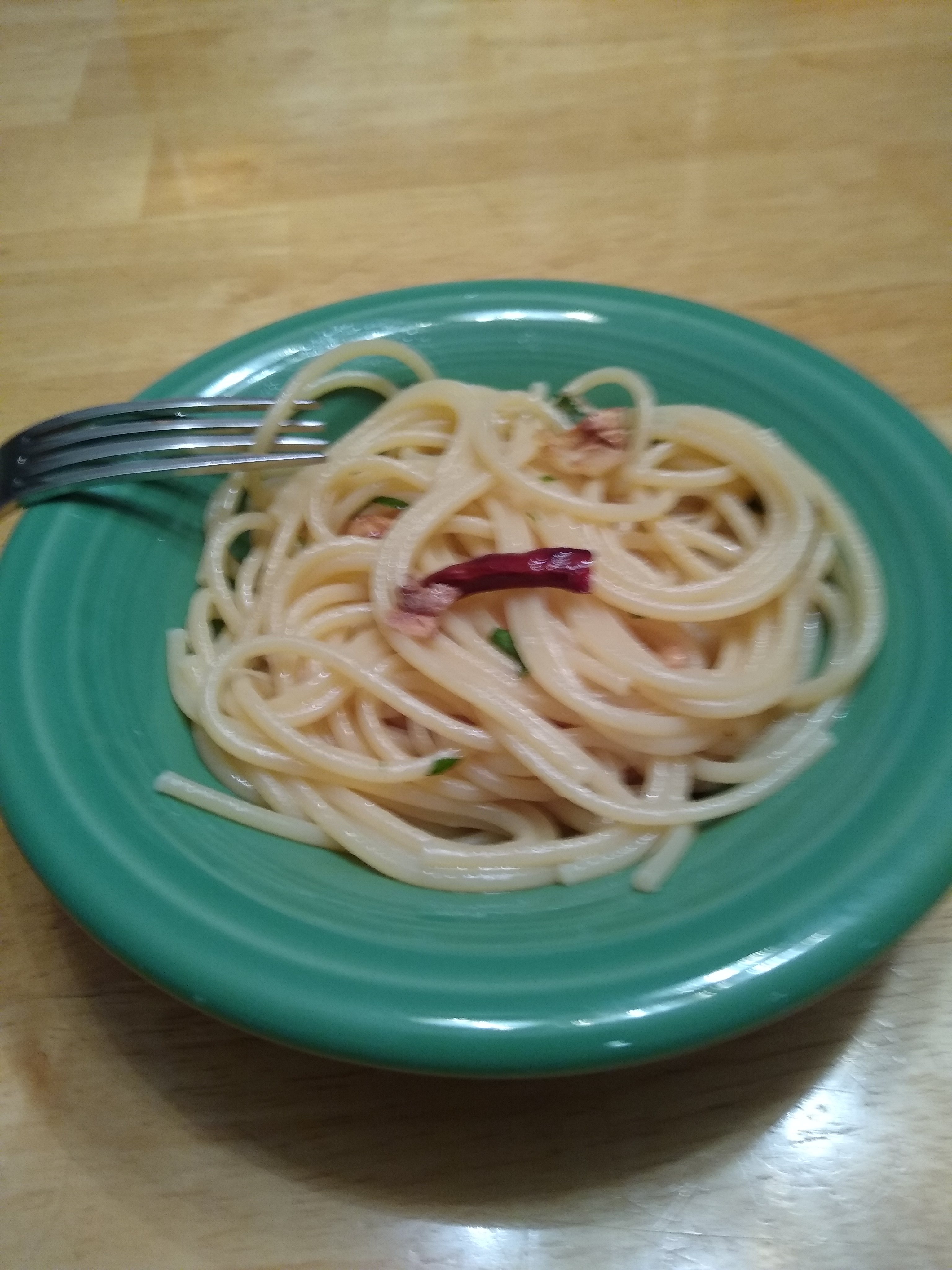 This has to be the recipe with the name that's the most fun to say - say "ahl-yo ee ohl-yo" three times fast!
This piquant pasta preparation was a favorite lunch of mine many years ago when I worked in Milford, MA, and could get lunch at an unassuming watering hole that had a few old Italian specialties like this and Porchetta. 
It's not as spicy as you might think, but it's easy to amp up the basic recipe for more punch if you like it that way. 
This is one of those superfast dishes that you can whip up in the time it takes to boil the pasta!