Description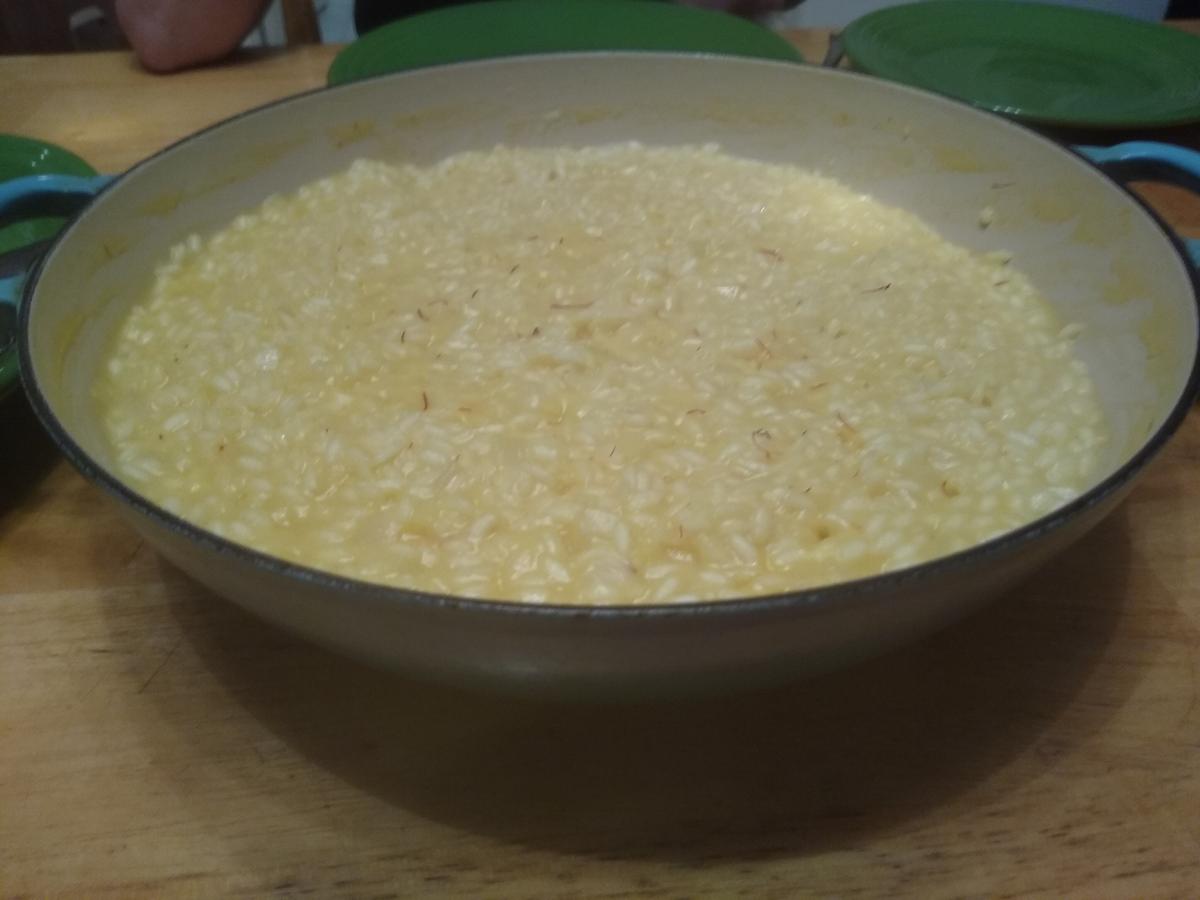 This beautiful golden risotto is rich and warming, and wonderful for a special occasion.
Risotto Milanese is not just a risotto in the style of Milan, but a real classic of Milanese cuisine with an origin story that features the wedding of the daughter of a master glazier from the cathedral.
It a pretty simple risotto; the magic is in the quality of the ingredients and the use of real saffron and top-quality parmigiano-reggiano cheese. The marrow is traditional but not often used in this country; I omitted it to keep the dish vegetarian.
Preparation time
45 minutes
Instructions
Heat the stock to a simmer.
Melt 4 Tablespoons of the butter, and then cook the marrow and the onion in it until the onion is golden.
Add the rice and stir to coat with the fat.
Add the wine and let it boil away.
Add a cup of the stock and stir constantly as it comes to a lively simmer. From this point you have about 16-18 minutes of constant stirring, lest the risotto stick to the bottom of the pan.
Add another cup of stock and stir it constantly. Let it get absorbed until it is down to the level of the rice.
Add more stock, cup by cup, as the liquid level gets below the level of the rice, keeping it at a constant simmer. Reserve the last cup or half-cup of the stock.
Crush the saffron threads and stir that into the last cup of stock. Taste the risotto for salt and add that to the stock now, if it's needed. Stir that all into the risotto until the color is even again.
There's no more stock and the liquid is almost all absorbed. Stir in the grated cheese and the last tablespoon of butter. Serve immediately.