Description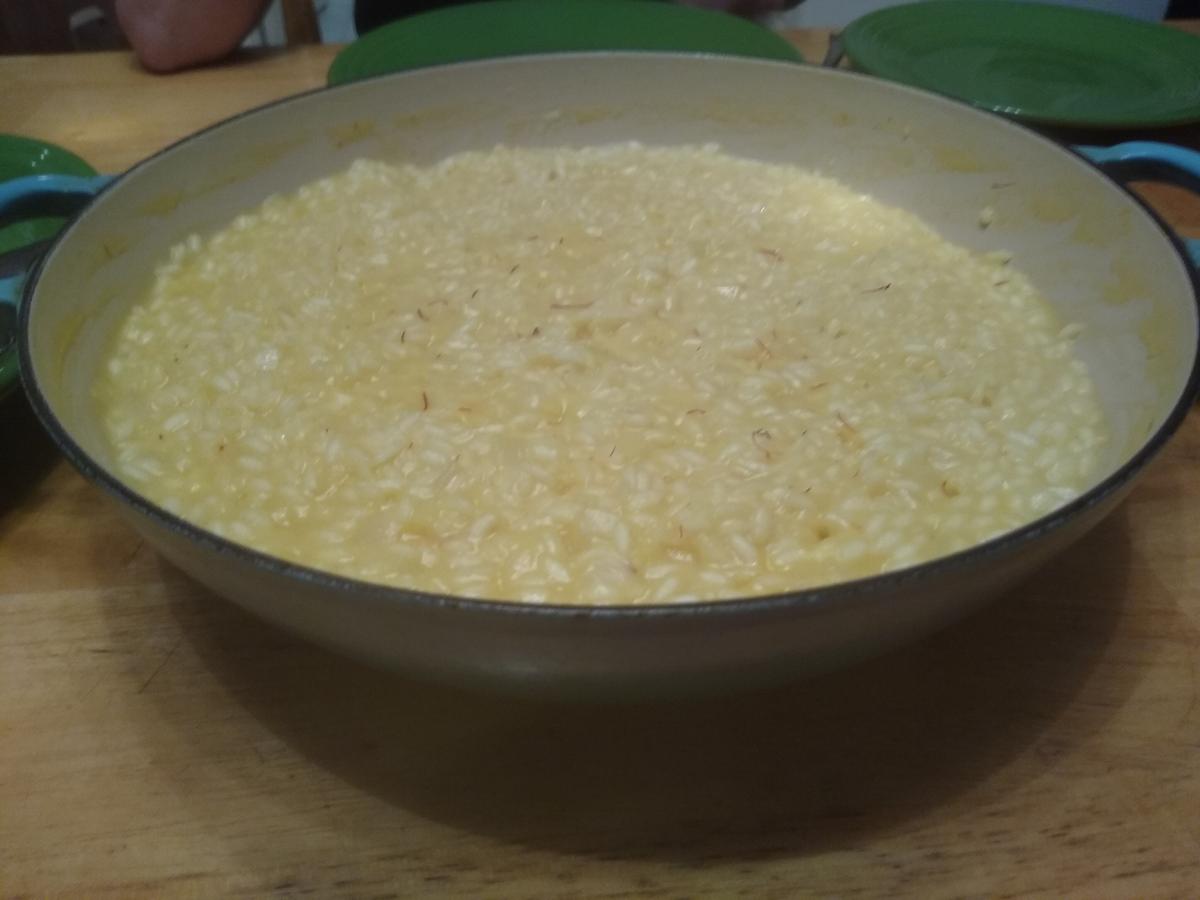 This beautiful golden risotto is rich and warming, and wonderful for a special occasion.
Risotto Milanese is not just a risotto in the style of Milan, but a real classic of Milanese cuisine with an origin story that features the wedding of the daughter of a master glazier from the cathedral.
It a pretty simple risotto; the magic is in the quality of the ingredients and the use of real saffron and top-quality parmigiano-reggiano cheese. The marrow is traditional but not often used in this country; I omitted it to keep the dish vegetarian.