Description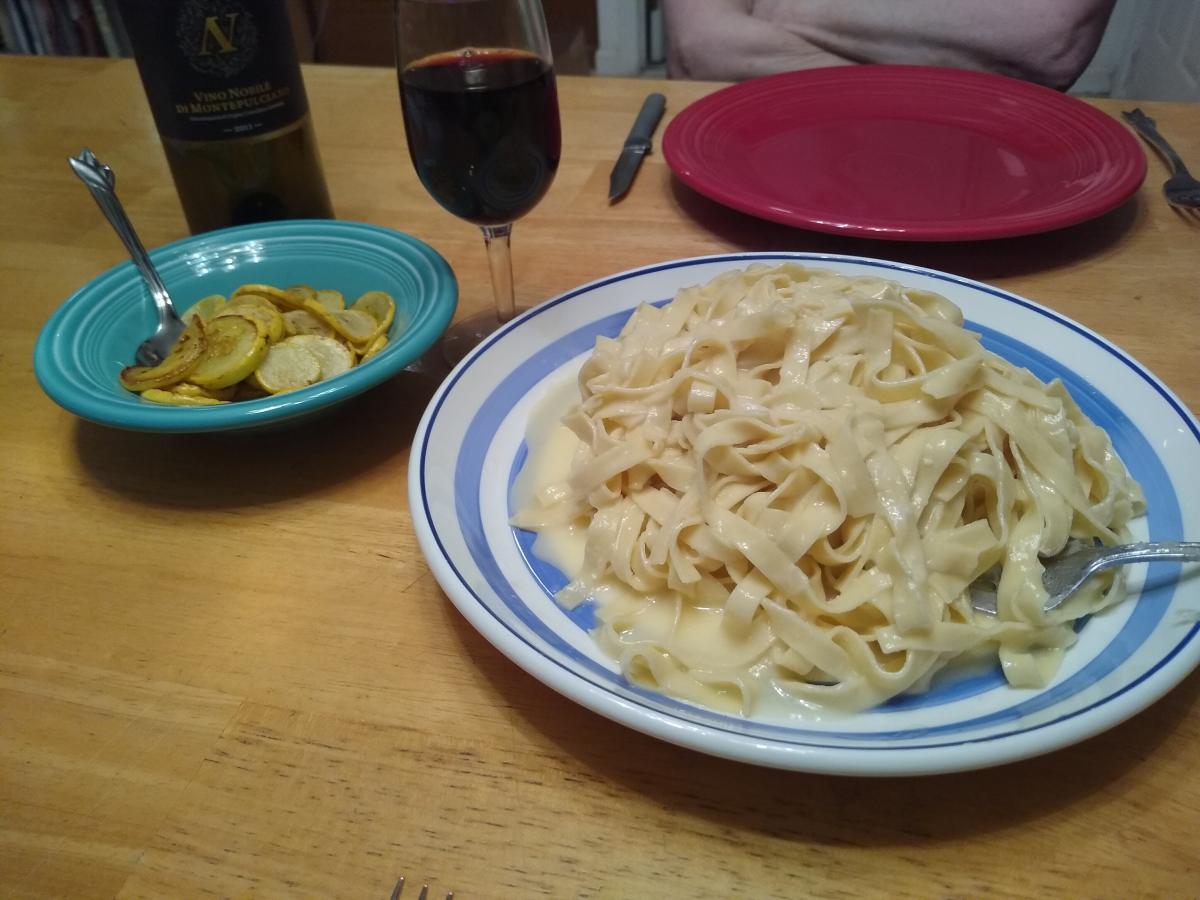 Everyone knows that classic Italian favorite Fettuccini Alfredo! But most of what we get in this country is a rich, somewhat bland mass-consumption version of a very fine (if labor-intensive) recipe from Rome. The original version is well known and we'll worth making!
Preparation time
20 minutes
Instructions
Have the butter and cheese at room temperature. Cook the pasta until just done, then toss it in a big bowl with the cheese and butter, added by bits. A quarter cup of hot pasta water helps to make it all come together. The end result is a thick cheesy sauce with no heavy cream.
Notes
Quality of ingredients is paramount here!