Description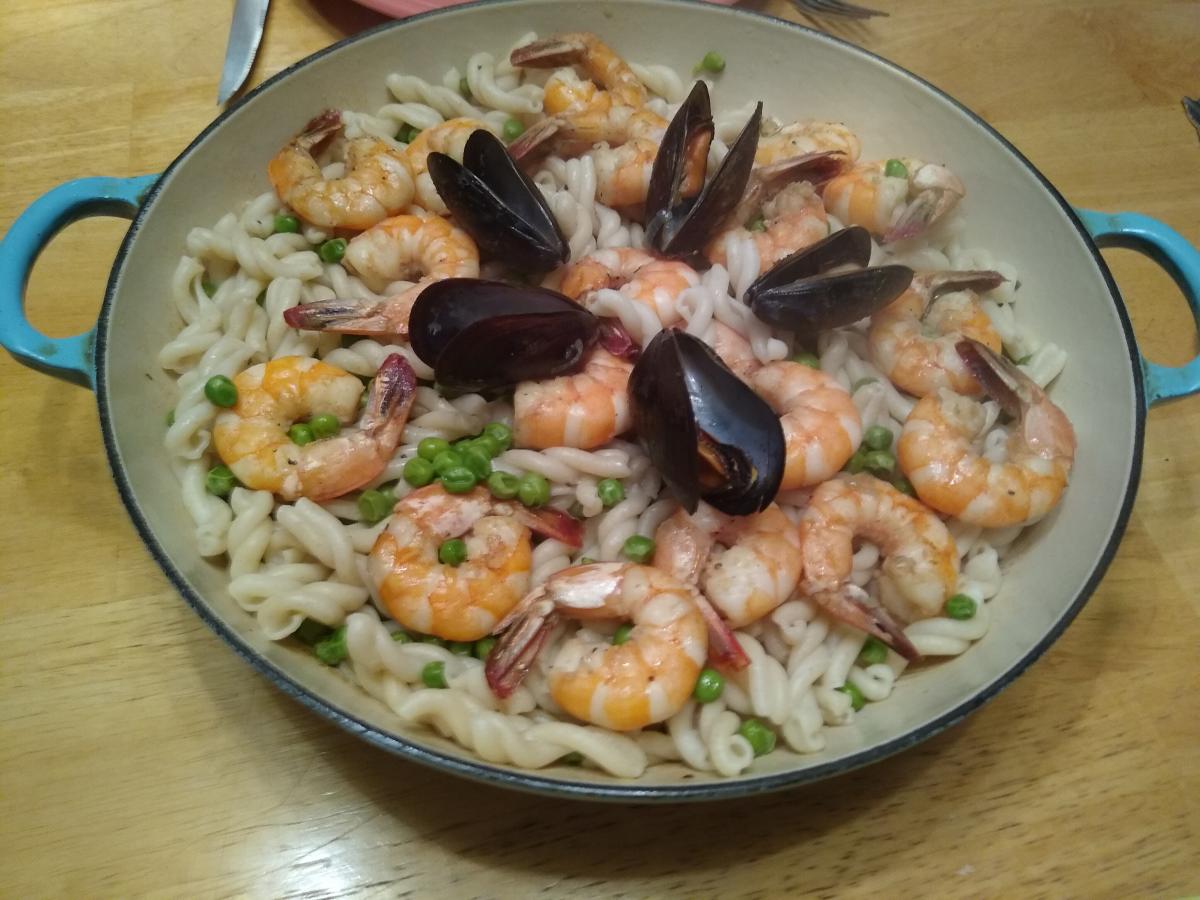 This is one of those homey recipes that can be great for kids but that is also easy to dress up for company. 
When I was a kid, my mom used to put peas in everything, I suppose as a way to get us to eat a green vegetable. To this day I am still suspicious when I see a perfectly good dinner with peas lurking inside... But this really is a good recipe. 
This is also traditionally made with salmon, and of course salmon and peas are a famous combination, but  it takes a little more care to cube the salmon and cook it without breaking it all to pieces, so I like this version for a weekday night.