Description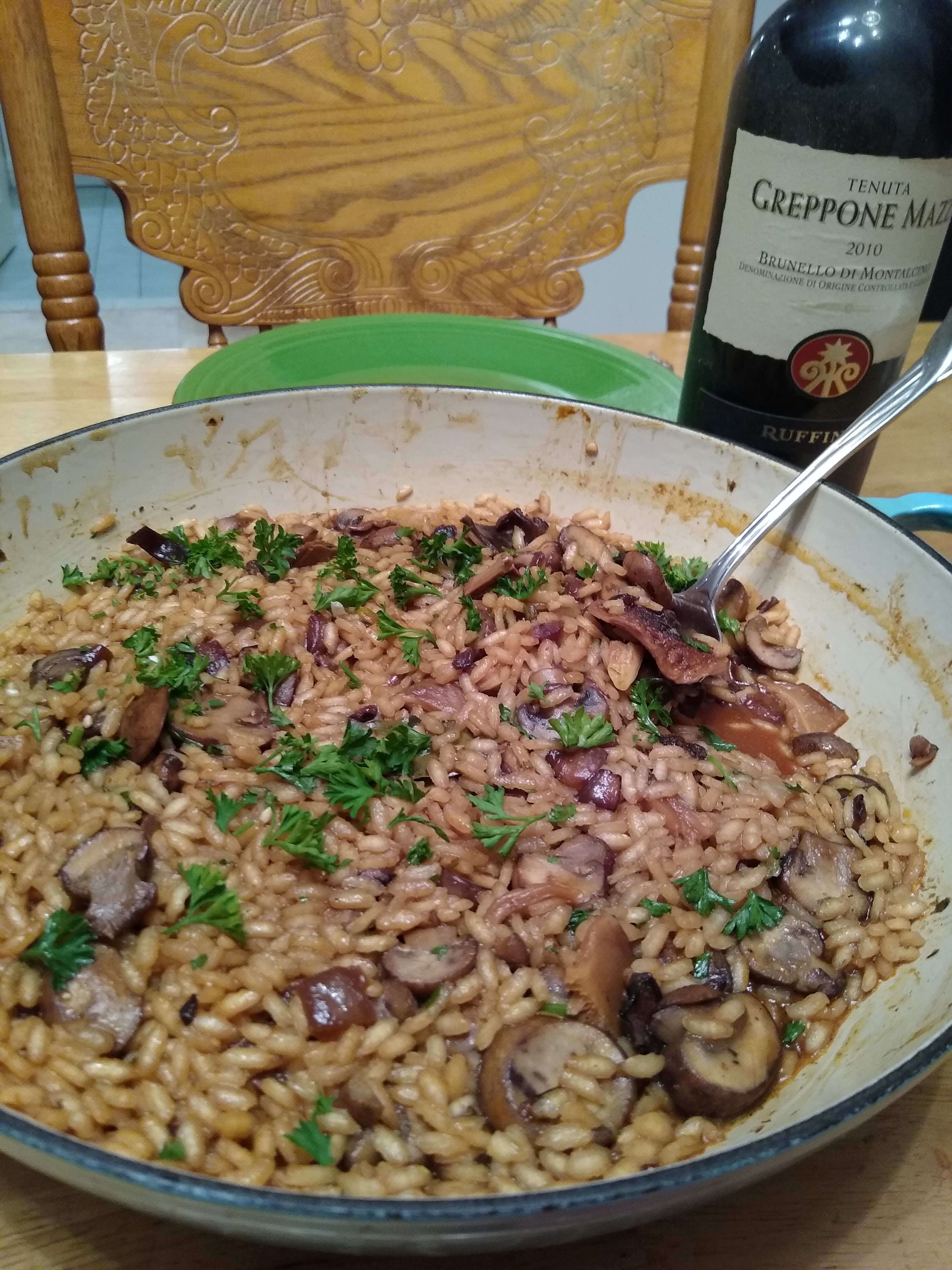 This is a full-flavored fall dish, bursting with mushroomy goodness.
It's not as rich and decadent as Barolo and Porcini Risotto, so you don't have to save it for a special occasion. It's great with big beef dishes and hearty dry red wine from the Piedmont!
The best flavor here comes from a mix of mushrooms, both fresh and dried, with their soaking liquor. There's a real boom in mushroom cultivation now, so it's much easier to find good fresh mushrooms of interesting varieties than it was even a few years ago.