Description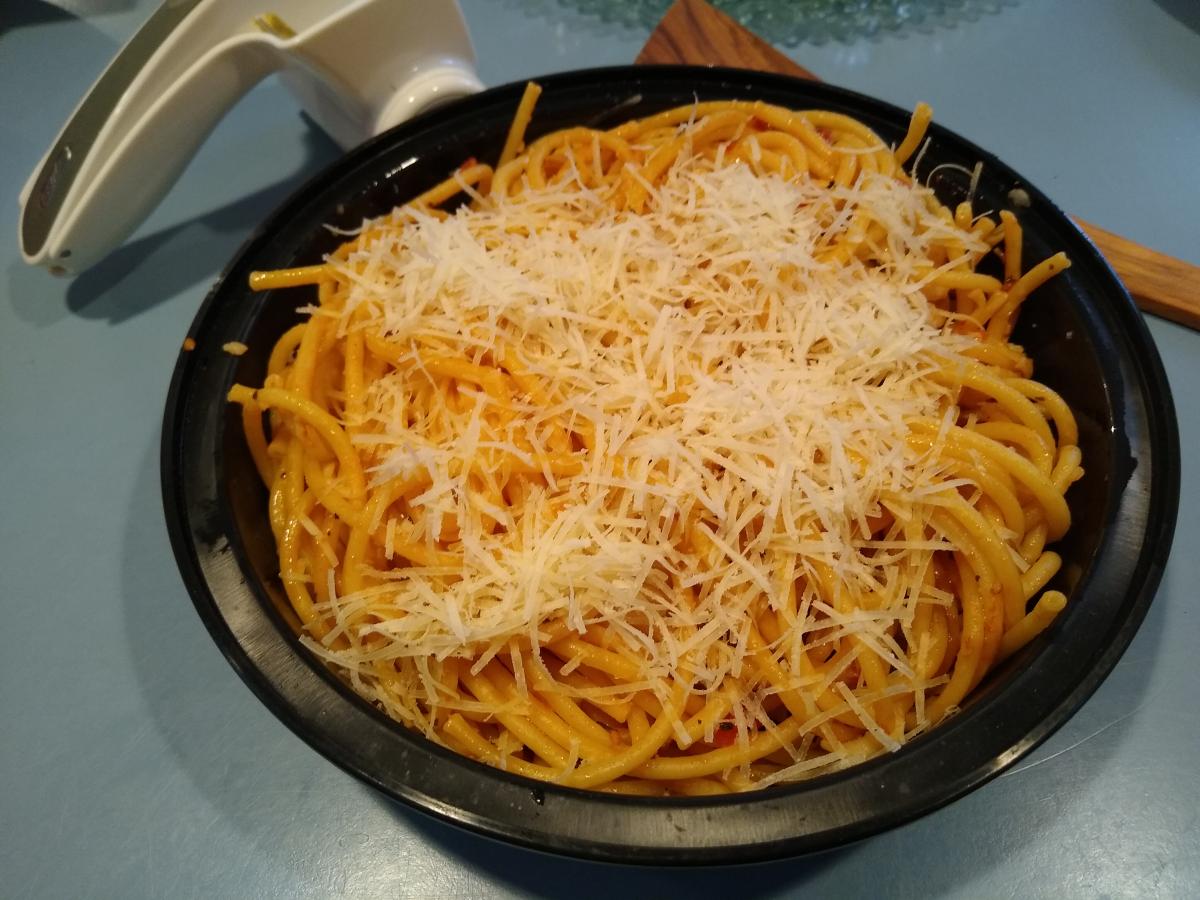 This is a simple vegetarian dish. According to the Accademia Italiana della Cucina, it's "typical of Caserta", a humdrum little town northeast of Naples with an immense and fabulous palace and gardens. I don't know why this simple dish has such specific roots, but there you have it. It's delicious in any event.
We visited Caserta in 2015 to see the royal palace of the Bourbon kings, and I recommend it! 
Preparation time
20 minutes
Instructions
Put on a big pasta pot to boil.
In a skillet, heat the oil and brown the garlic clove, then discard the browned clove.
Add the tomatoes and four of the shredded basil leaves. Simmer gently while the pasta cooks.
Boil the pasta until it is al dente.
Drain the pasta and put it in a large bowl, like a salad bowl.
Toss the pasta with half of the cheese, then add the tomato mixture and toss some more.
Put it all into a serving dish and top with the remaining cheese and basil.
Serve hot.
Notes
Caciocavallo cheese has a very distinctive traditional shape. There's no difference between the big end and the little end when you grate it.
Source
La Cucina, The Regional Cooking of Italy