Description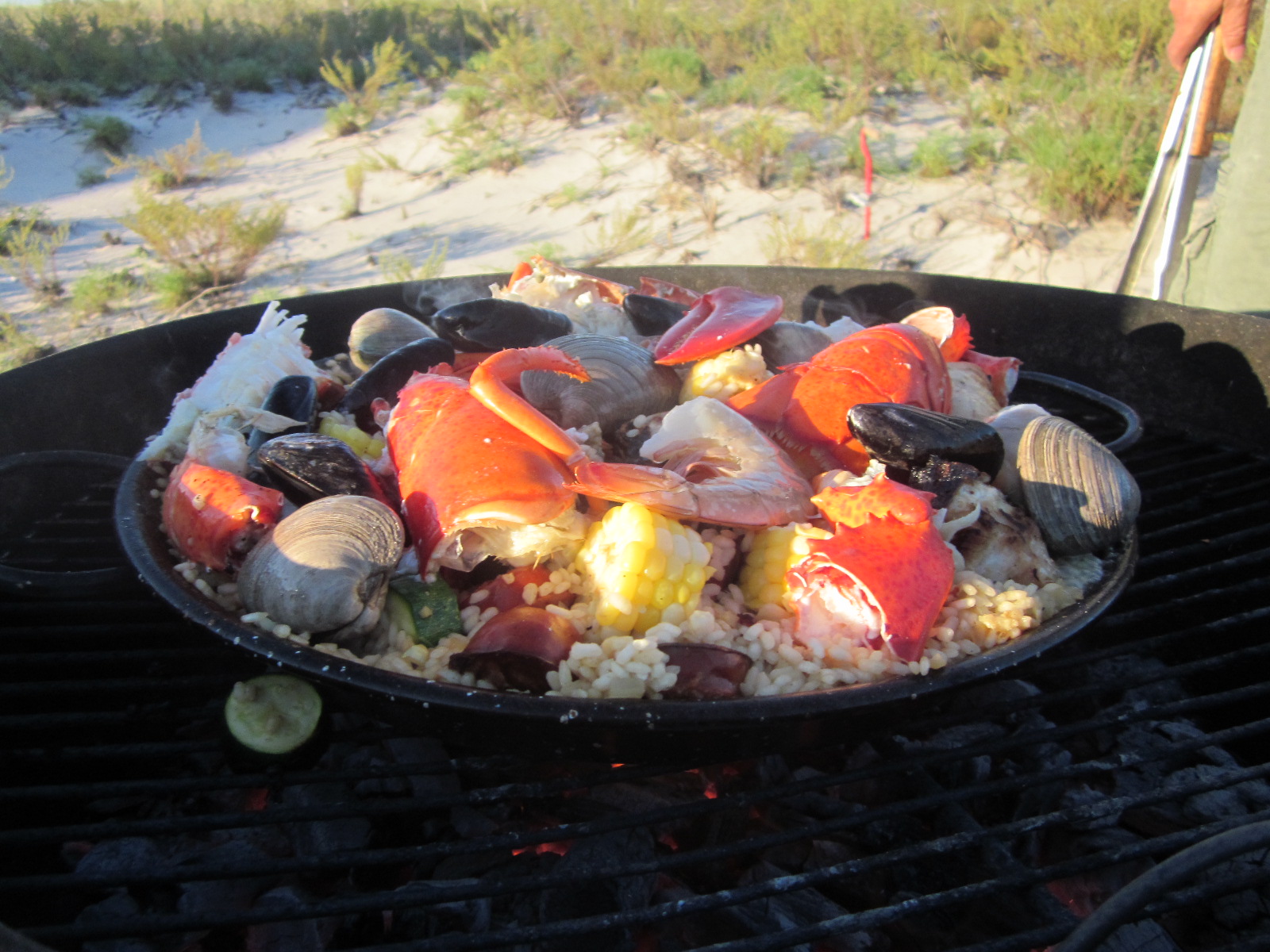 Paella is a traditional Spanish dish. The classic version is the Paella Valenciana, made of rice cooked with saffron and loaded up with shellfish, chicken, and sausage. You can easily vary the recipe to suit the preferences of your diners.
It's a great dish for sharing with a crowd for a festive occasion. It is easy to make and infinitely flexible. 
It's scalable, too. This can be a romantic dish cooked outdoors over a fire with a bottle of wine, or a party dish for 20 people and a bucket of Sangria.
You can cook this indoors in a broad, shallow pan, or outdoors on the grill in the traditional way. I wrote about our annual paella-on-the-beach feast here.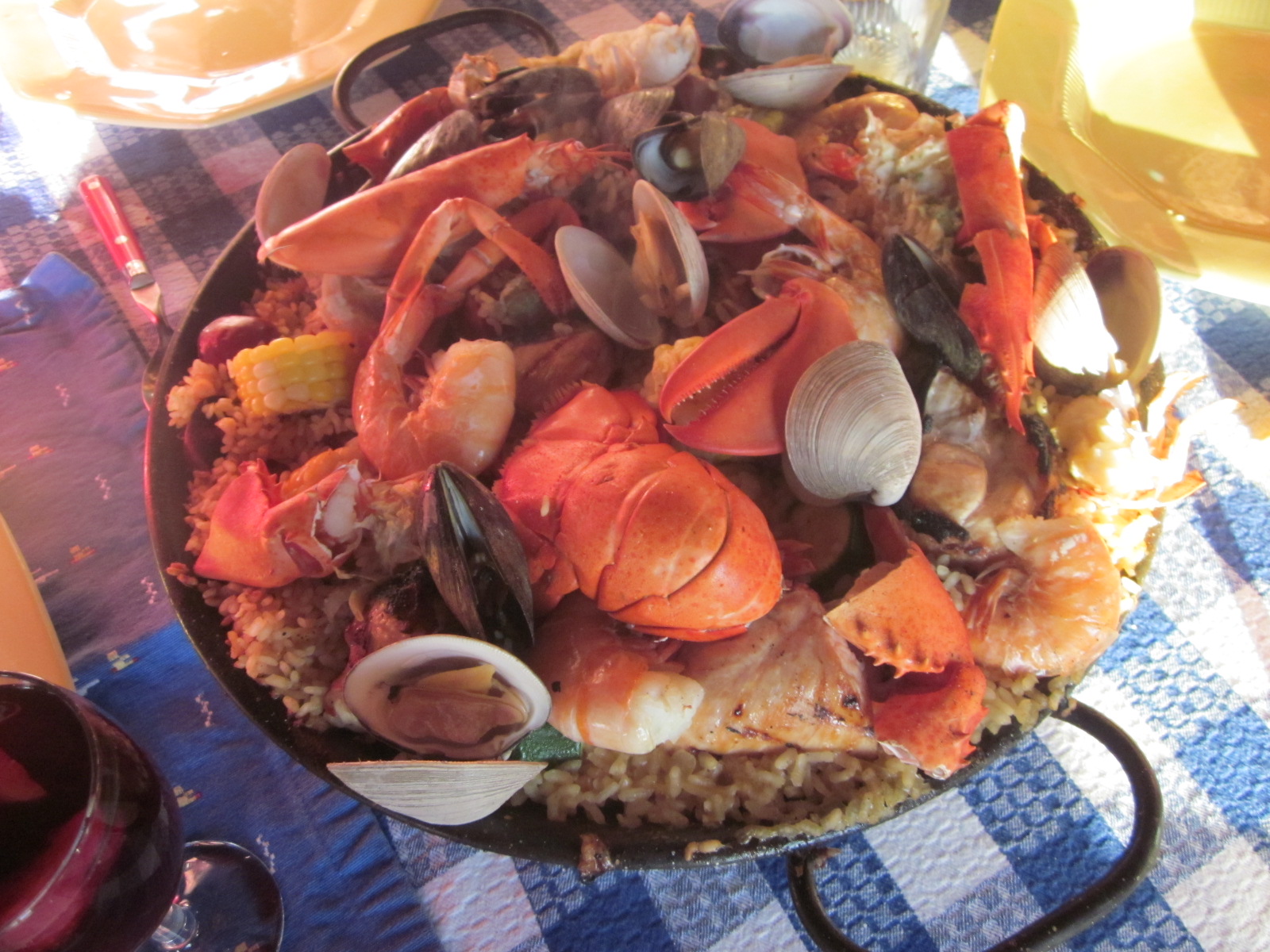 The traditional paella pan is wide and shallow, with sloping sides. This allows fast cooking of all the parts of the paella. Here's a link to a typical pan on Amazon.com.
I have a big paella pan that I got from my mother years ago. It's about two feet across and it feeds an army. It had to - I have 5 brothers and sisters! These days I use it at work, preparing the paella on the gas grill on the back patio. It easily feeds 20 people from 2.2 pounds of arborio rice. You can see a photo of it in action in this great article by David Whitford in Inc. Magazine.