Description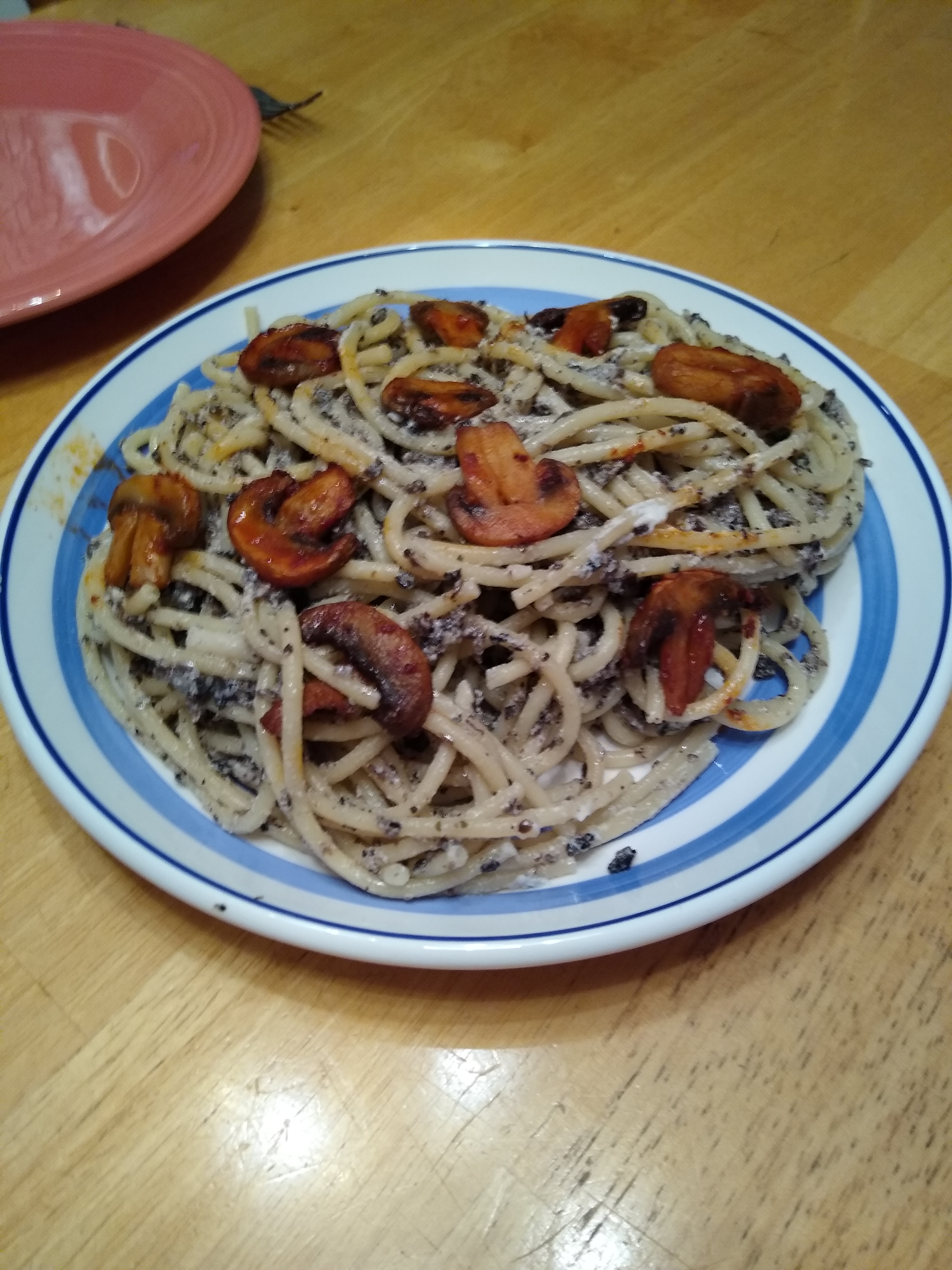 This pasta-with-mushrooms dish is different from the fusilli recipe, a little more tricky to make and I think more interesting. 
The original recipe uses dried and fresh porcini mushrooms, but the fresh ones are hard to get here so I used button mushrooms and the they they are cooked they were still memorably delicious. 
Bucatini is a long round pasta somewhat like a fat spaghetti. You could substitute spaghetti or linguini.