Description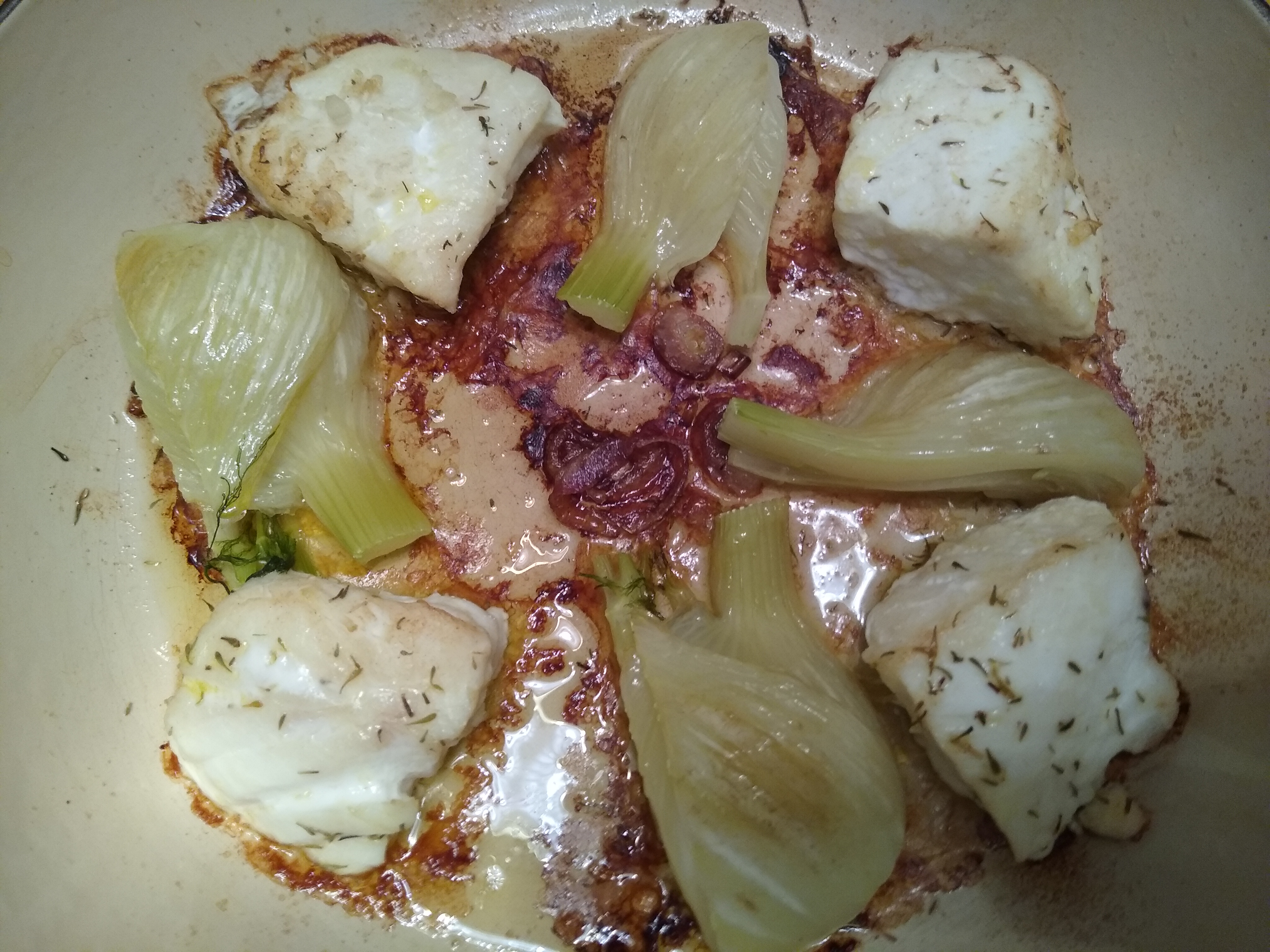 The Italian recipe that I have for this calls for porgy, but I can't get porgy so I used halibut and it came out great.
Fresh fennel is a great flavor to go with white fish. That's good, because there aren't many other flavors here to work with so the match has to be a great one! 
This is another of those recipes that goes great with pasta because you need a pot of boiling water anyway.