Description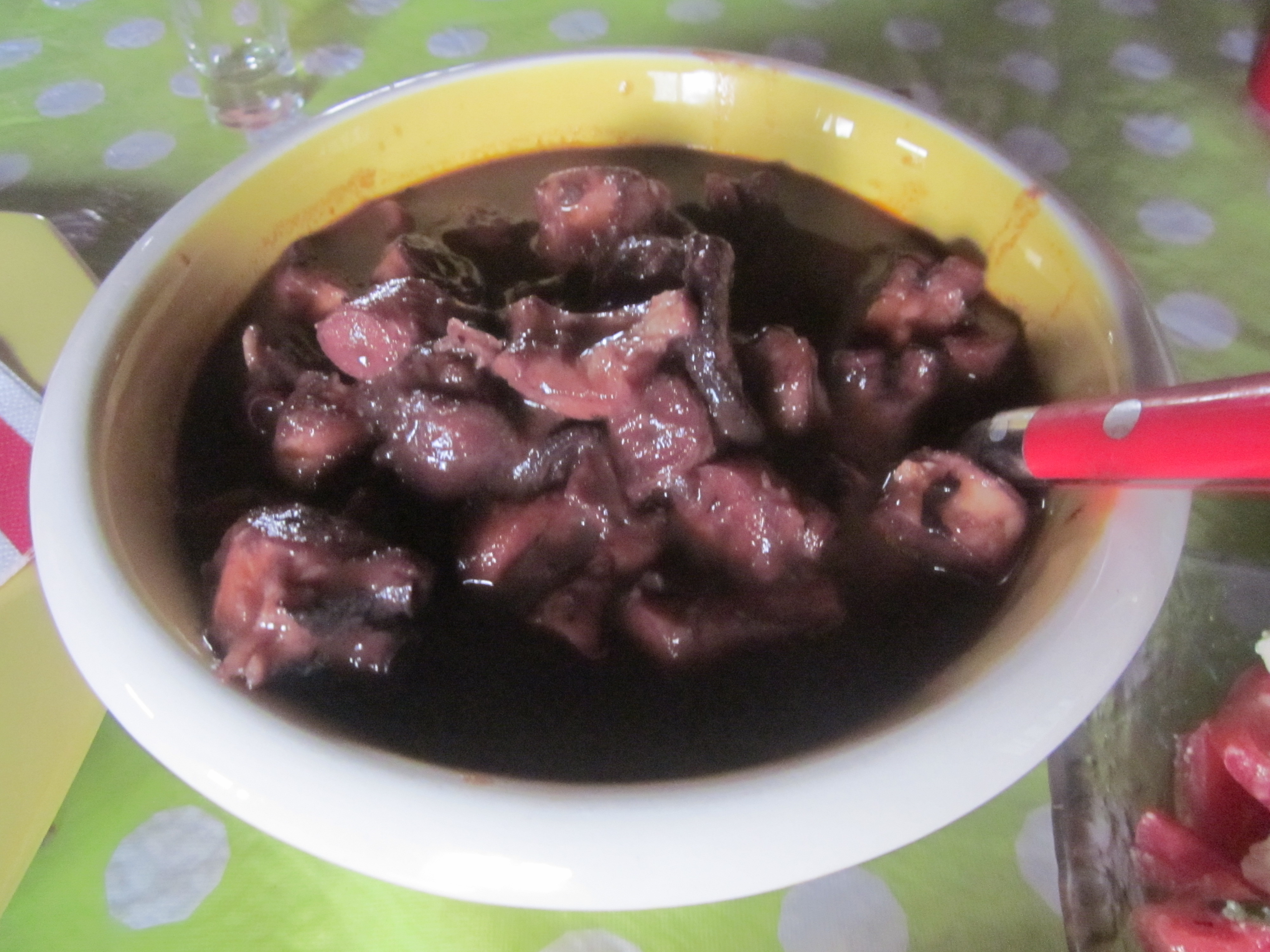 This traditional Greek recipe is easy to prepare, and easy to prepare badly. The key is technique and patience.
You can save yourself some trouble by using baby octopus, but the big ones are flavorful and worth the effort and time.
I served this as the cornerstone of Richmond's Greek Birthday but I had plenty of leftovers that I brought to work for lunch. You'd be surprised how many people tried it, and more surprised at the number who came back for seconds! 
Be sure to read Octopus before attempting this recipe.