Description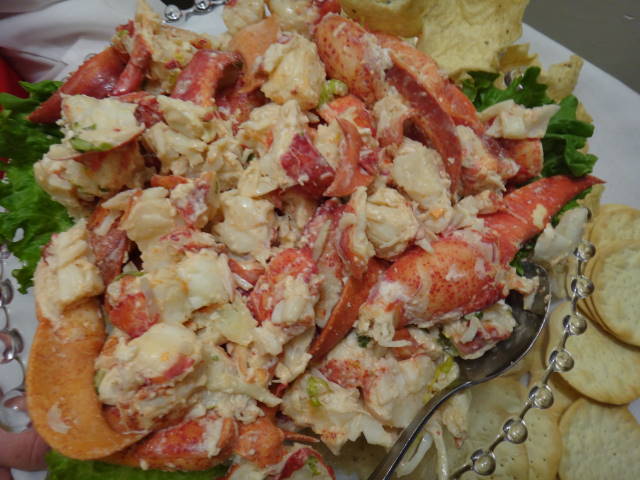 This is a crowd-pleaser, but it relies on
absolutely the best ingredients
.
Preparation time
5 minutes
Ingredients
1 c
Mayonnaise (Hellman's)
1 T
Onion (finely minced)
4 T
Celery leaf (finely chopped)
1⁄2 T
Coarse Unrefined Sea Salt
4
Lobster (cooked, Select:1.5#-1.75#)
Instructions
Mix the dressing ingredients and chill.
Open the lobster and reserve the claw meat. Cut the body into thick medallions and cut the rest finer.
Stir the dressing into the lobster a little at a time until you have just enough to flavor it but not more than that.
Chill and serve garnished with the claw meat. 
Notes
The key to making this the best lobster salad ever is to use the best fresh lobster, which means cooked today and fresh from real seawater if at all possible. Leftover lobster loses its sparkle.
I use very coarse sea salt that does not dissolve into the dressing. This makes for great salty seaside flavor bursts.
Consider putting this in a cocktail glass with some endive or radicchio leaf.