Description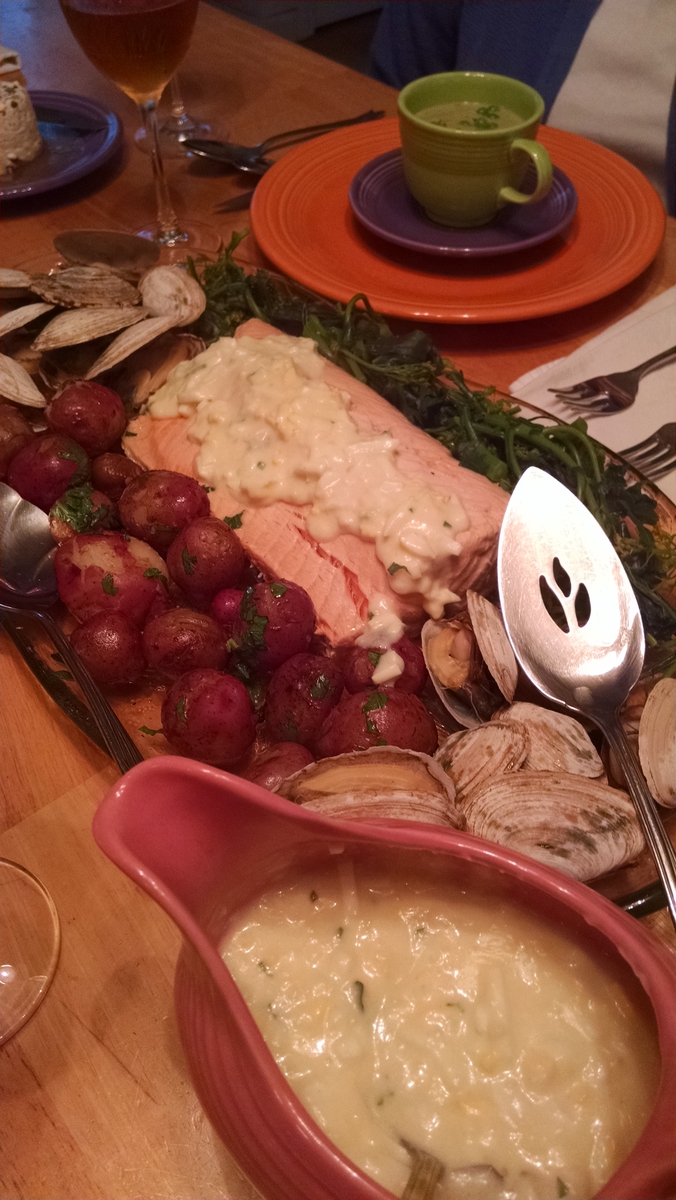 Egg Sauce is not the same thing as an egg-yolk-thickened sauce. Egg Sauce is an old Yankee favorite made by adding a couple of chopped hard-cooked eggs to a simple white sauce.
This homey simple sauce can be whipped up in just a few minutes if you have a hard-boiled egg in the fridge. A hard-boiled egg in its shell will keep for a week in the refrigerator, so this recipe works as a go-to recipe on a busy night.
Egg Sauce is traditionally served with "boiled" salmon or a big piece of cod (in which case the preparation is known as Cape Cod Turkey).  It is shown here starring in our Yankee Fish Dinner for June.