Description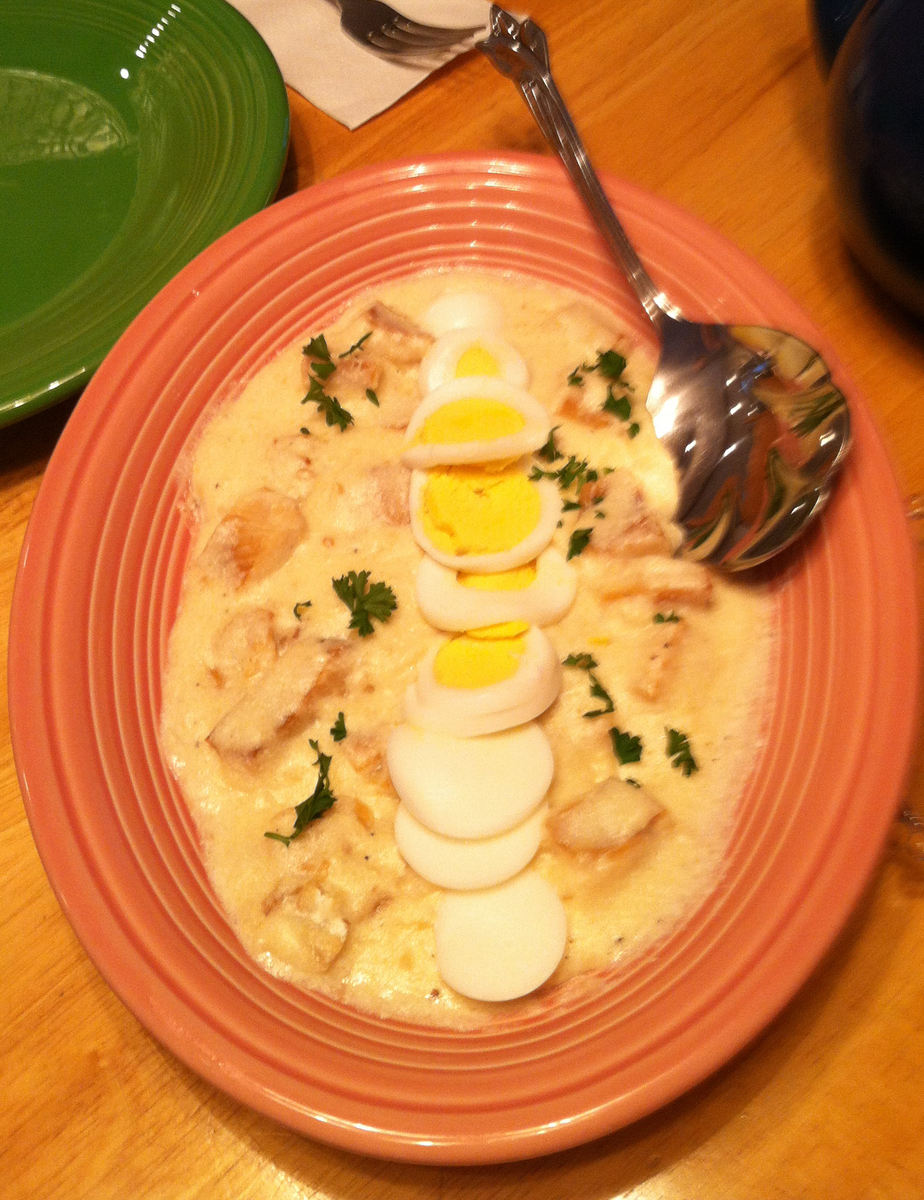 One of our favorite breakfast or lunch dishes on a cold rainy day is this old Scottish favorite made from smoked haddock in a white sauce, with the white sauce made from milk in which the fish was cooked.
Finnan haddie is smoked haddock. You can sometimes find it frozen at your fishmonger. That's OK - Finnan haddie is said to have been invented by a penurious Scot who wanted to salvage a load of haddock damaged by smoke in a warehouse fire. Rather than let it be discarded, he claimed it was the Irish ("Fennian" or "Finnan") style and sold it for food. So this recipe was never developed to use the purest, freshest, local ingredients - it came from a salvage operation!
Finnan Haddie can be a tricky dish. In general, people that like it like it the way they like it (follow that?) and any deviation is simply wrong. For example, one of our favorite restaurants used to make it one way, and Lorna loved it. Then the new chef changed the recipe and she won't eat it any more. It wasn't a big change - he didn't add pickles or substitute mussels for haddock - he just makes it thinner.
So this recipe is for a thicker version. It's easy to thin it by adding milk or cream, but it's a little more work to thicken it up again.