Description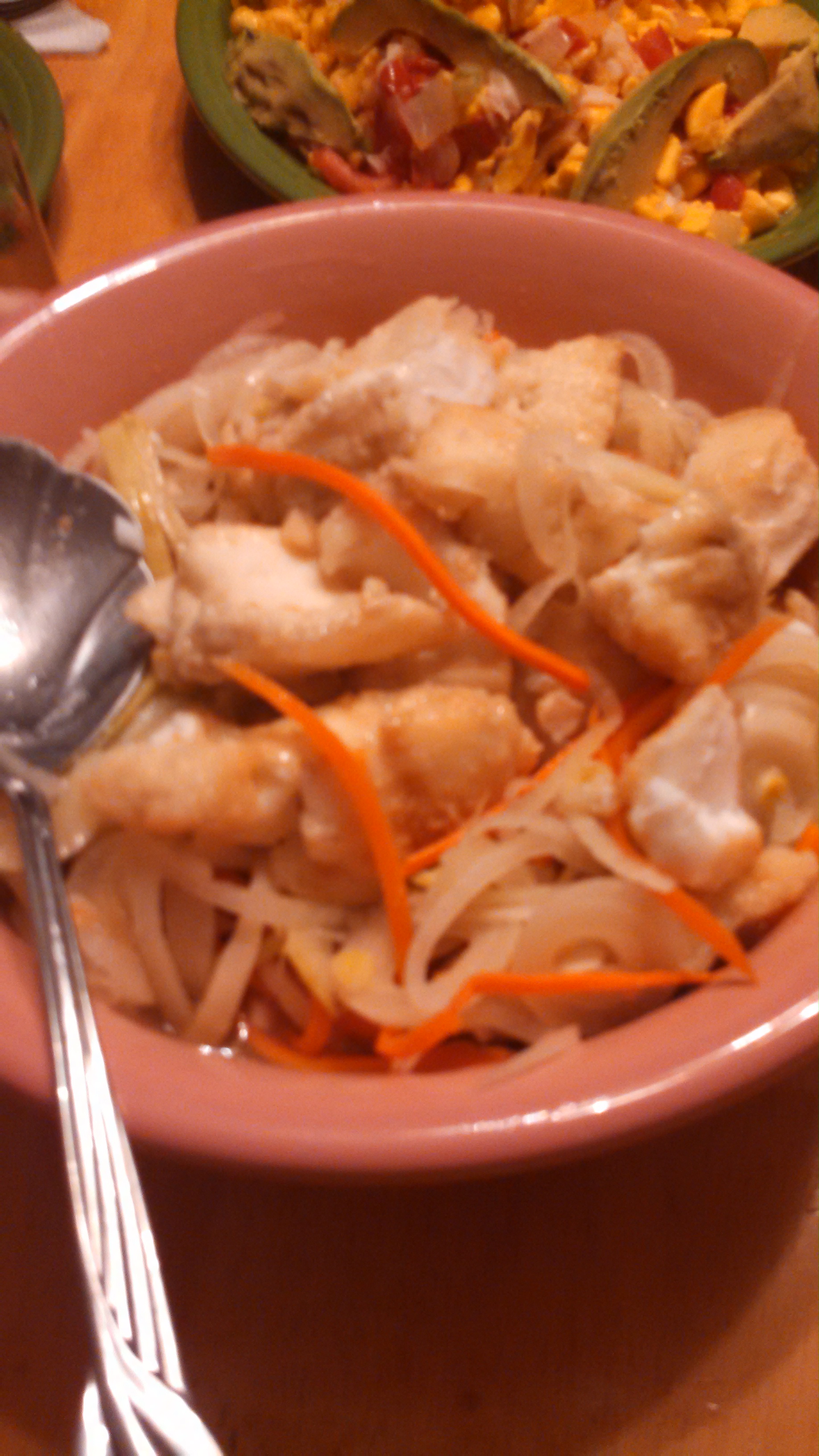 Escoveitched Fish is eaten in Jamaica for breakfast, lunch, and supper. I saw it served at the Norman Manley Airport as I was waiting to board my morning flight home, but I had been admonished to wait for a better version on my next visit.
This simple recipe is a cook's delight because it is so amenable to modification both in preparation and in presentation. You can use different types of fish, vary the marinade ingredients, and dress it in any number of ways. 
It's strange, too, in that the fish is cooked and then marinated without refrigeration. That, of course, makes it an excellent choice for a picnic or for a lunch on the beach. I fully expect to prepare this again in the summertime.