Description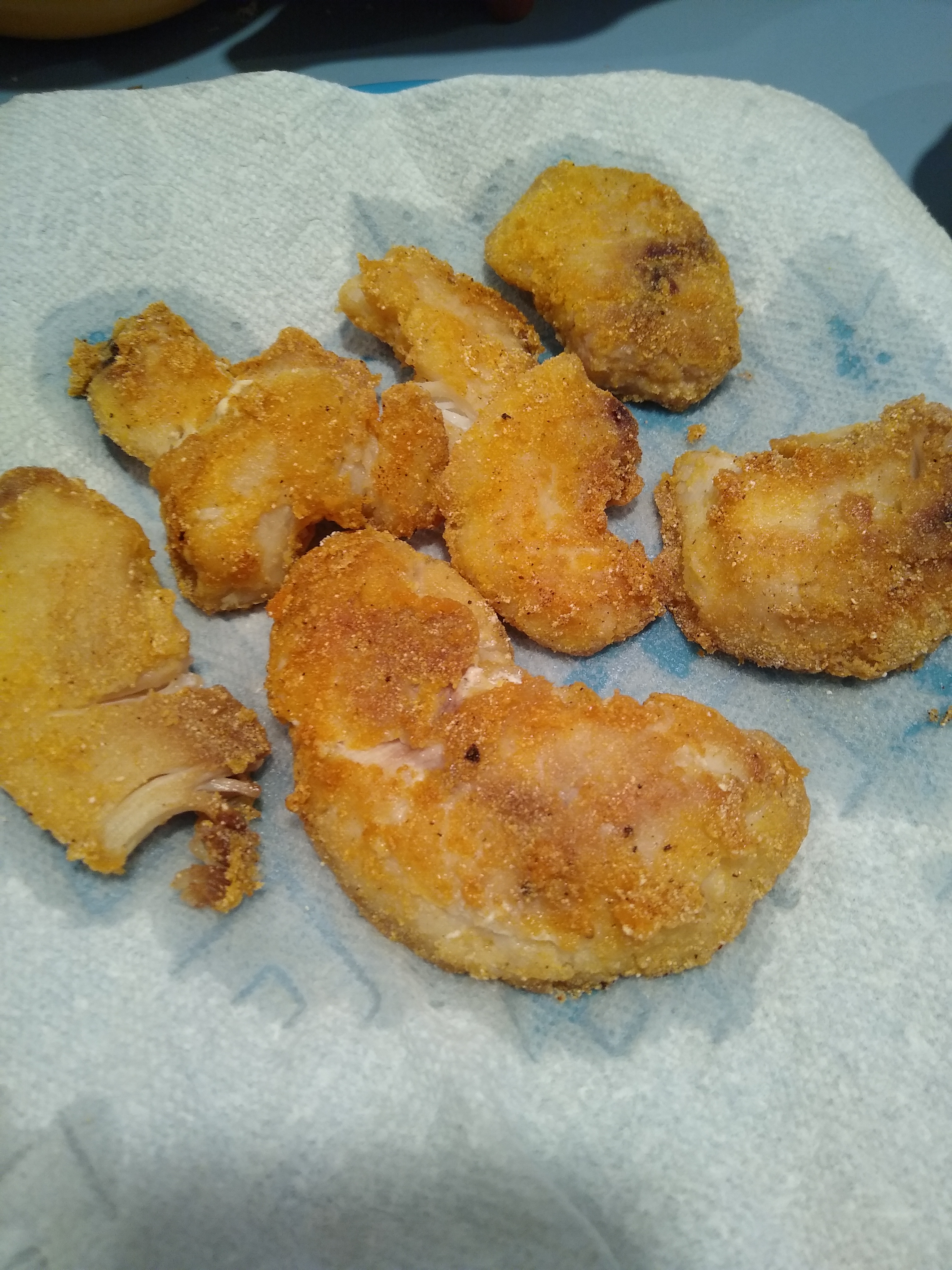 Here's an old Yankee favorite! 
I'm told that it used to be that a fisherman who caught a halibut would sell the fish but keep the cheeks for his own dinner. I don't know if it's still done that way sometimes, but I got these from a fisherman who didn't eat them. 
They are tender and delicious, and they can be prepared pretty much any way you would use sea scallops. I like them dredged in cornmeal and fried in butter or baconfat.
Some people add a dipping sauce of some kind, but I like them hot from the skillet with nothing else.