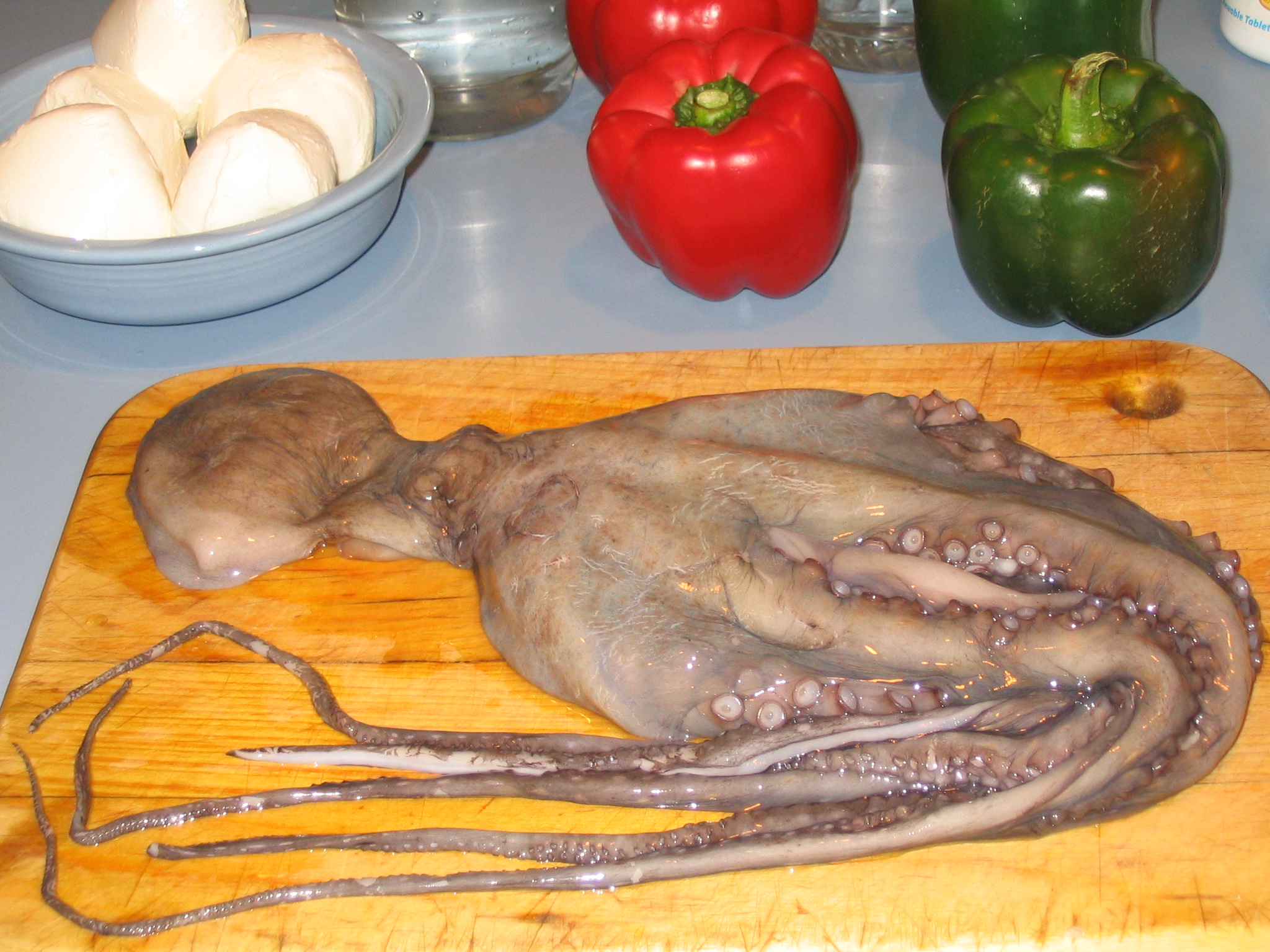 The Italian name for this peculiar and tasty cephalopod is polpo. In my opinion, it fits the soft, slippery, slithery uncooked creature much better than octopus. The latter sounds to me more like some mathematical concept, or obscure musical notation.
Octopus is commonly caught, prepared, and served in Naples and other communities along the deep and famously beautiful Bay of Naples, so I needed a polpo for John's Neapolitan Birthday Feast. It's not a common item, but I scored one in Worcester (where all the most obscure things can be found) at D'Errico's market on Shrewsbury Street. It was frozen and already cleaned and ready to cook.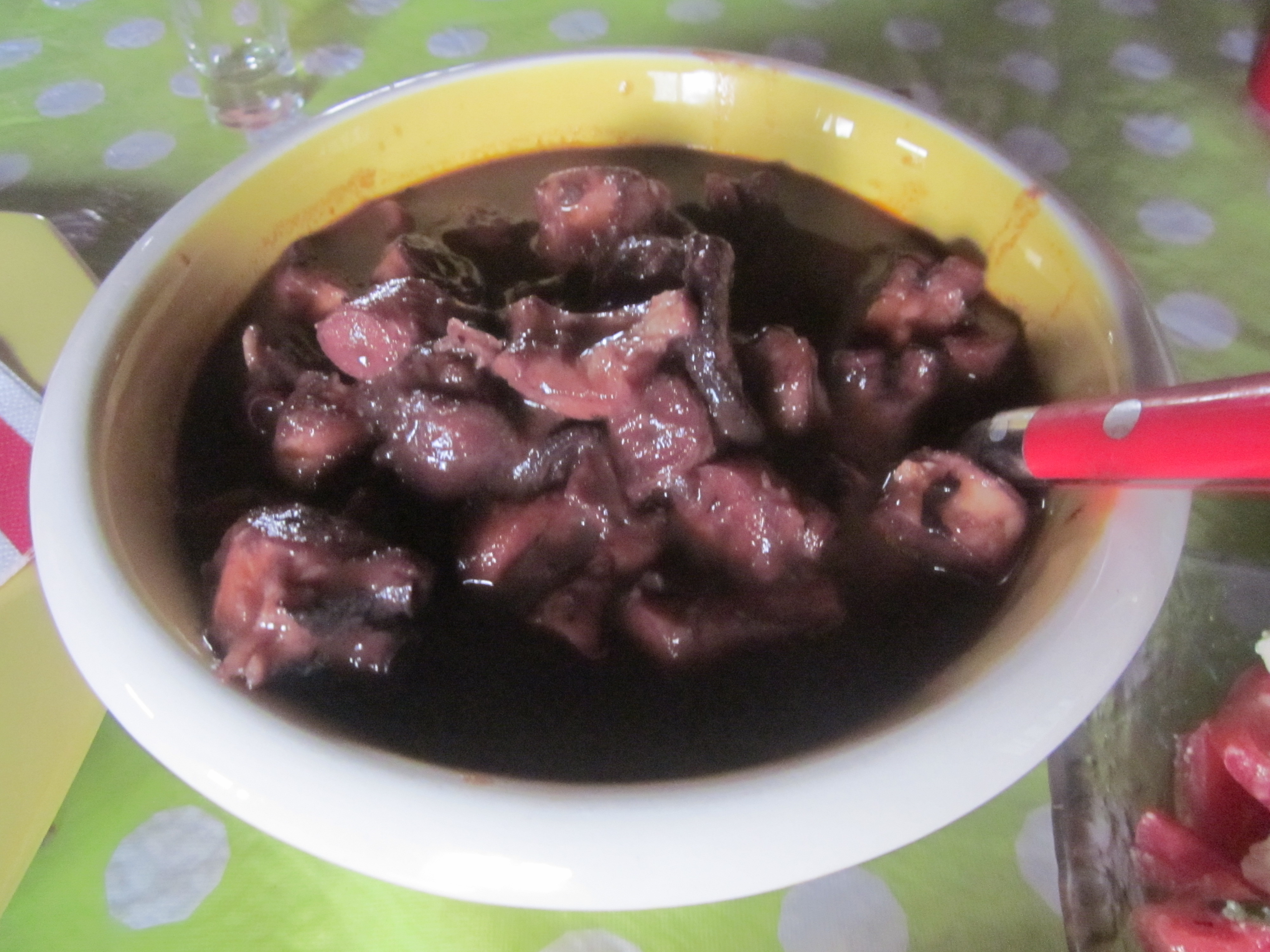 The Greeks eat octopus, too. Clearly we got our word from theirs: oktapodi.  I prepared it in a Greek way for Richmond's Greek Birthday. When I was in Greece many years ago, in the seaside village of Ouranopoli, I saw a Greek man who had caught an octopus pounding the thing against the stone pier for what seemed like forever. I was told that the pounding is required to make a large, old octopus tender enough for eating.