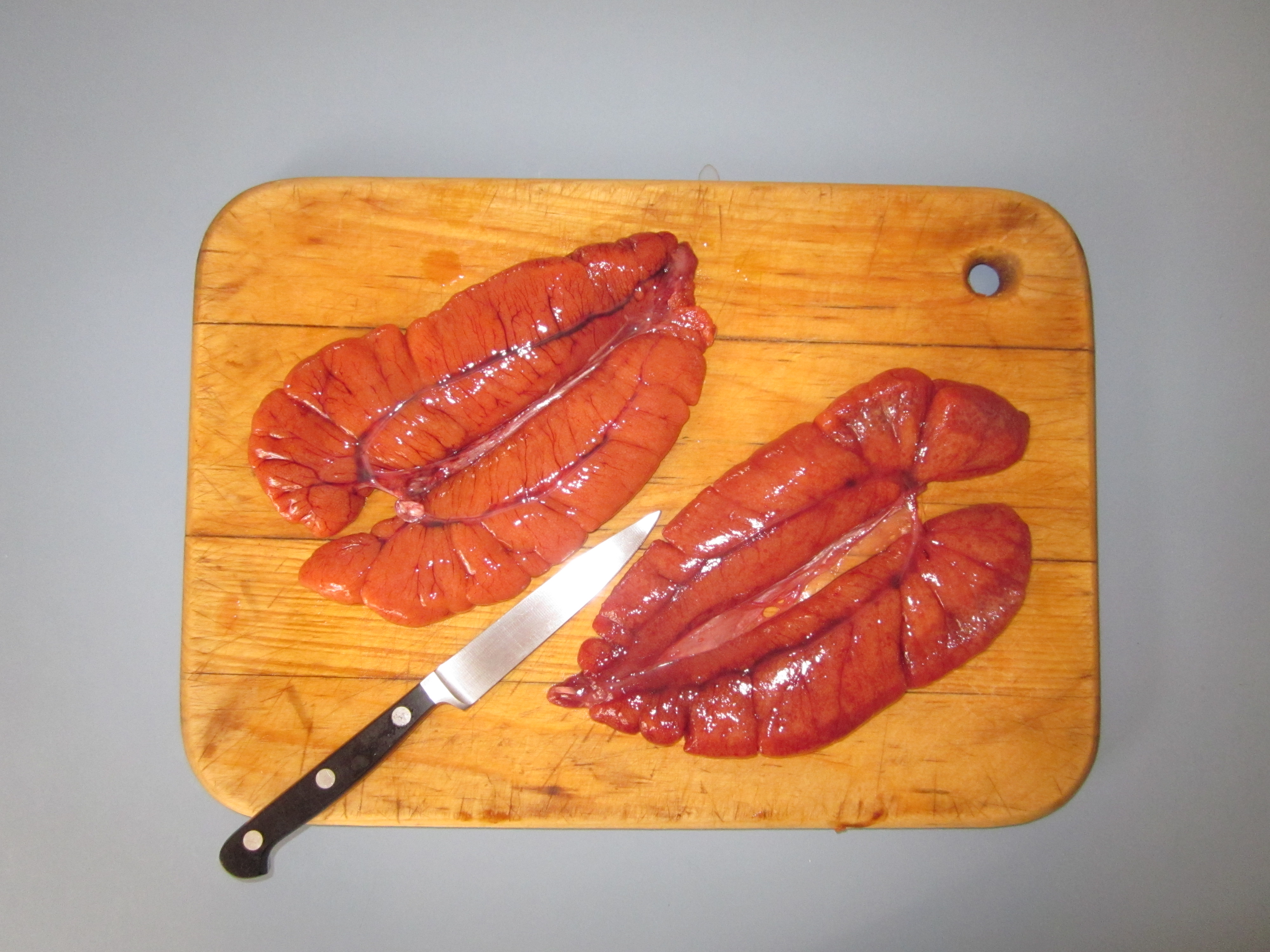 I love shad roe.
It's a very seasonal thing, appearing briefly when the shadbush and forsythia are in bloom, and, in these parts, around Opening Day. Spring is here, with tempestuous weather turning mild and brown fields turning green, fresh asparagus and pea greens and sun-kissed strawberries are not far behind.
Shad roe is not pretty. It looks like a pair of lungs. You can find lots of details with a quick web search; the important thing to know is that is is very seasonal, very regional, and usually very hard to find without a reliable fishmonger. 
It is also very delicate; a slip of the knife can spill the precious eggs and make it much more difficult to prepare and serve.
We found some, in one market by luck and in another by special order.  We served it with another delicacy in our Shad Roe and Halibut Cheeks dinner.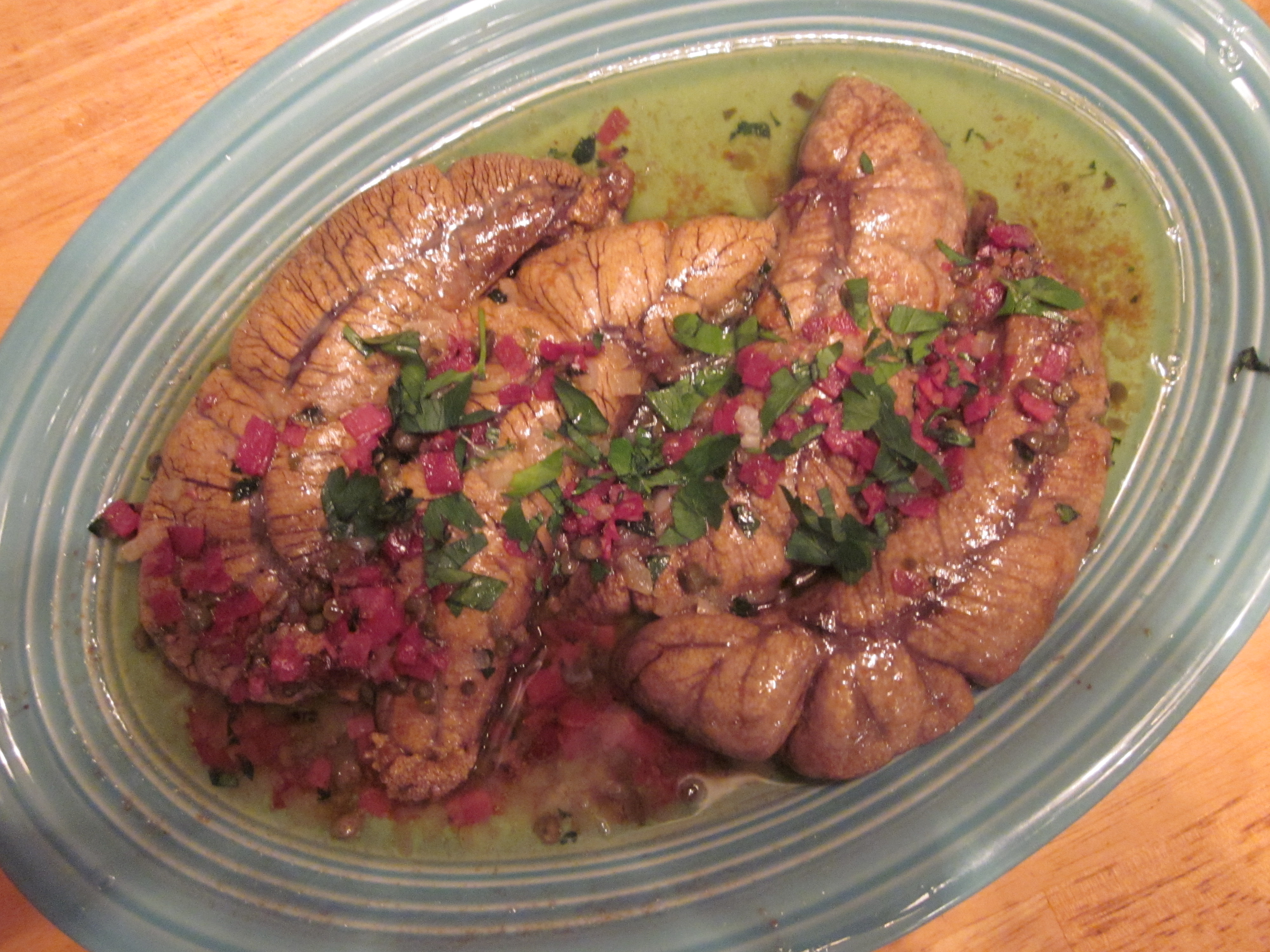 I suppose there are some clever chefs who could find some way to present it attractively, but my advice is to concentrate your efforts on the preparation and let the presentation follow as needed.
I always use the butter-poaching method in Jasper White's Cooking from New England. There may be a better recipe, but I do not expect to find it on this side of the Pearly Gates.  If you should find yourself burdened by a surfeit of shad roe, you might try experimenting with different preparations, including poaching in water or stock and pan-frying. Better yet, if you have a surplus of shad roe, just call me. Please.
Here's an article from the New York Times.