Description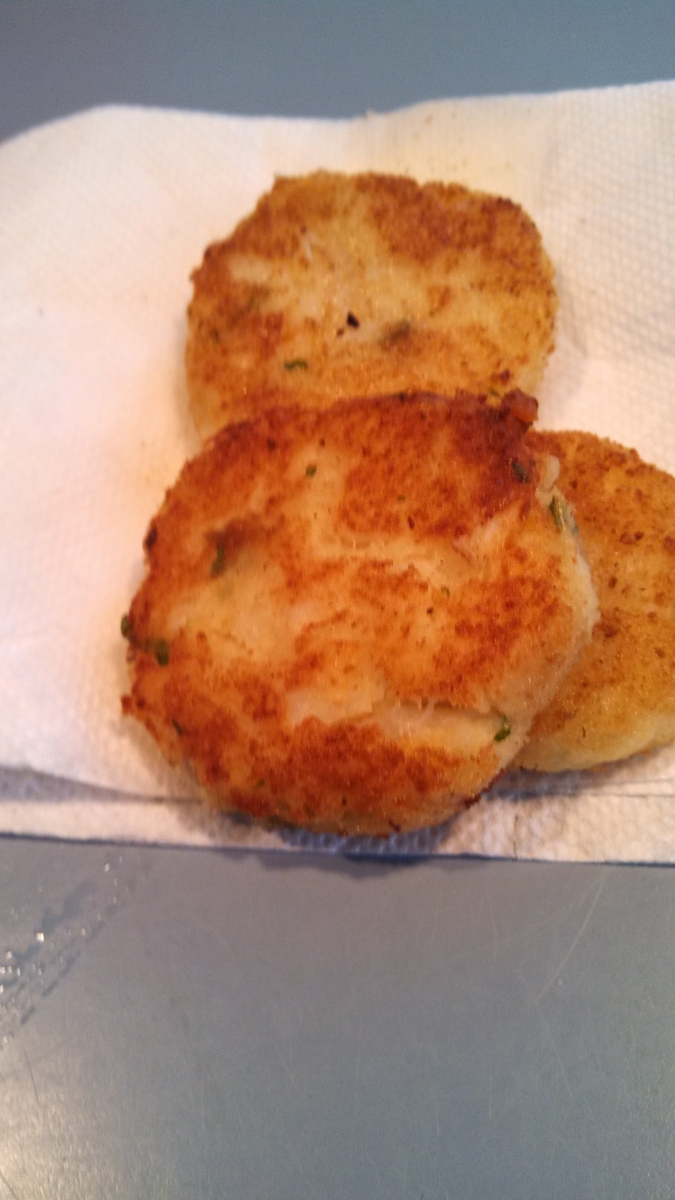 Here's a version of the New England and Canadian Maritimes classic, often served for breakfast with Baked Beans (but they're great with fried eggs, too!
You can buy fishcakes in a can. It's easier than making your own. But they're disgusting.
Some restaurants, especially clamshacks, sell fishcakes. In many cases they're no better than the canned ones. Sometimes they're 9-parts potato with a hint of fish essence.
These are not hard to make, and you get enough servings that it's worth your while. The mixture keeps in the fridge for some days so you can fry up a few fishcakes when you want them.
For a simpler, more historical version, see Yankee Fish Cakes.