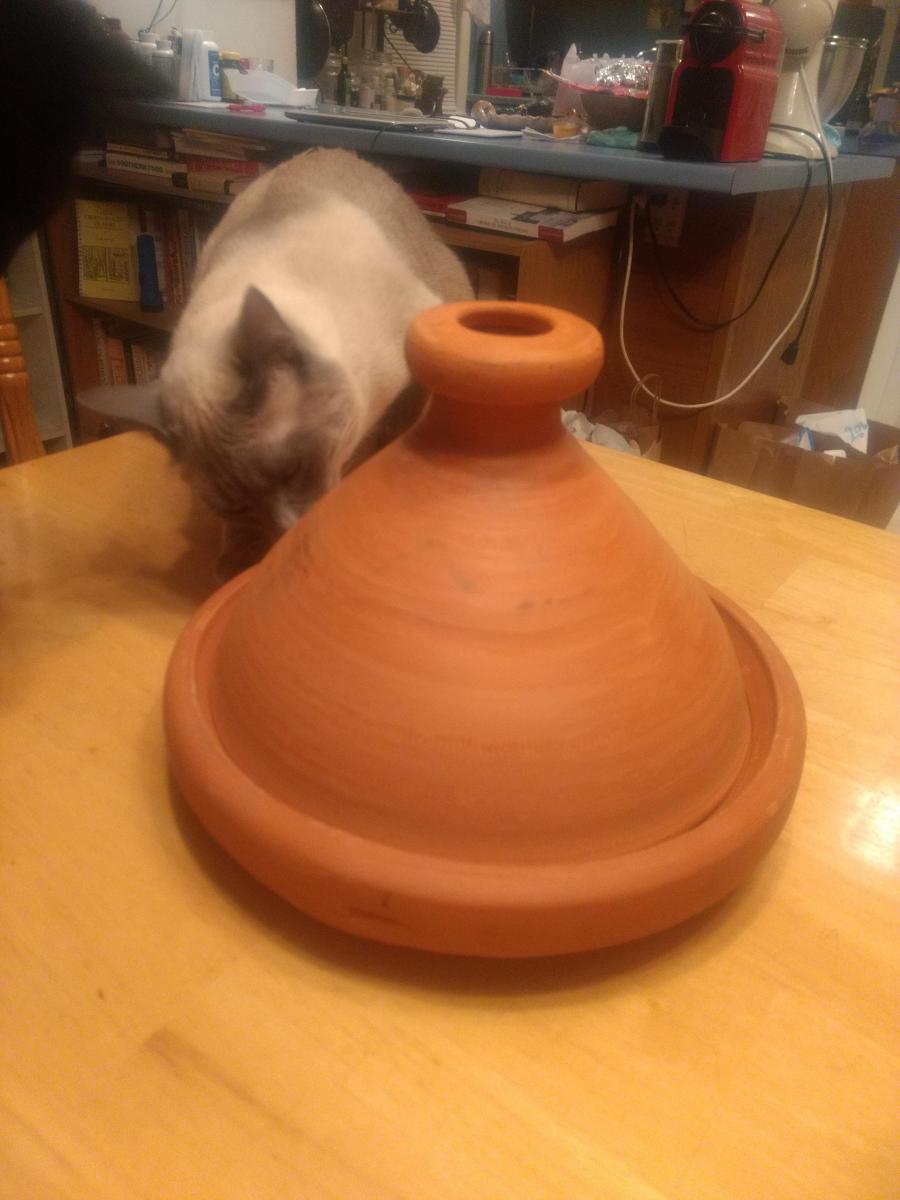 A tagine is a Moroccan cooking vessel, designed for slow, moist cooking. Tagine is both the name of the vessel and the name of the meal prepared in it, such as a fish tagine, a lamb tagine, or a vegetarian tagine. There are many common Moroccan tagine recipes, and of course you can use the vessel to mix whatever flavors you like.
Broadly speaking there are cooking tagines and serving tagines. Cooking tagines should be unglazed terra cotta, at least on the top. This encourages the moist, low-temperature cooking that brings together so many exotic flavors.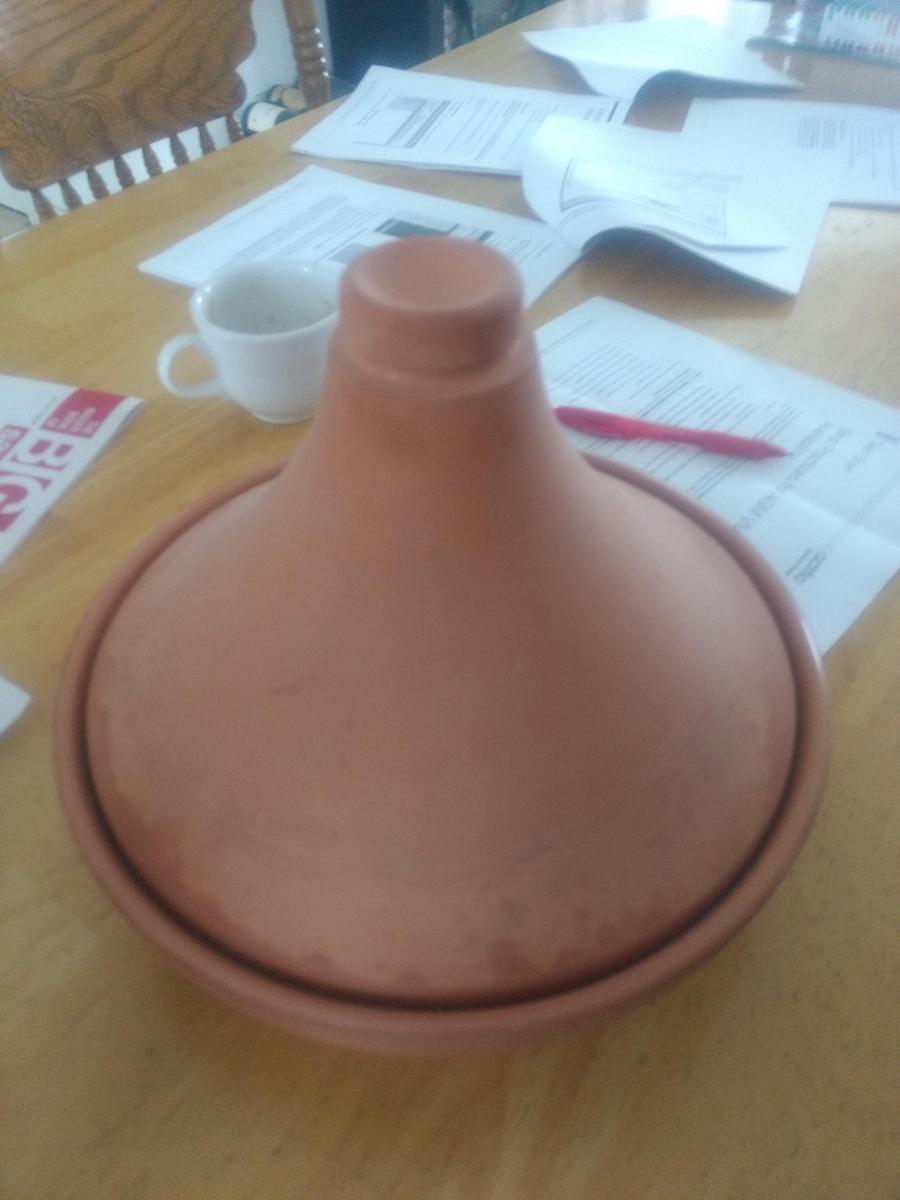 My first tagine was a Mason Cash terra cotta tagine with a glazed bottom and an unglazed top. It did an excellent job! This was what got me hooked on cooking with (and Lorna hooked on dining from) a tagine.
That worked so well that Lorna got me a  Le Souk glazed "cookable" tagine in the whimsical Aqua Fish design. It is cookable, but not as good as the Mason Cash. The solution: I cook in the Mason Cash, then swap the covers for serving!